Cambridge Pre-Wedding
Photoshoot Location Ideas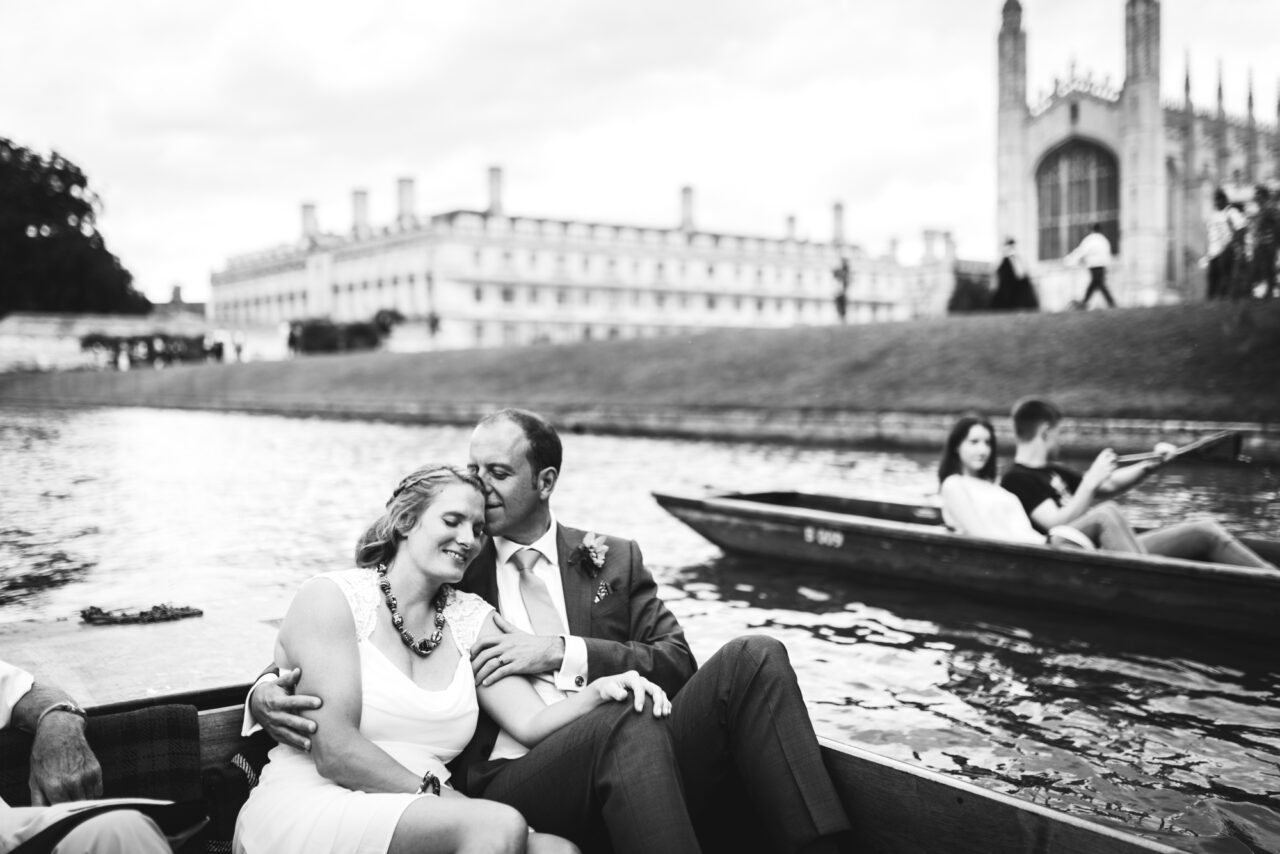 Hey. Thank you for finding my Cambridge wedding photography! On this page I have put together a collection of my favourite locations in Cambridge for pre-wedding photography. I hope that these pictures can inspire some ideas for romantic pre-wedding photos.
In making this list I have prioritised places that are open to the public and do not require special permission from the colleges. If either of you are alumni of the university then that may open up some extra options!
However, it's fortunate that many of the most iconic parts of the city are best photographed from from spots where you can easily go. The beautiful colleges are wonderful backdrops – there's no need to be in the grounds themselves for some wonderful photos.
1. The Mathematical Bridge From Silver Street
This is a great example of not having to get special access to a college to take wonderful Cambridge photos. The iconic and rather quirky Mathematical Bridge is one of the most famous parts of the city. It is located in Queens' College, but from the bridge on Silver Street there's a great view and photo opportunity.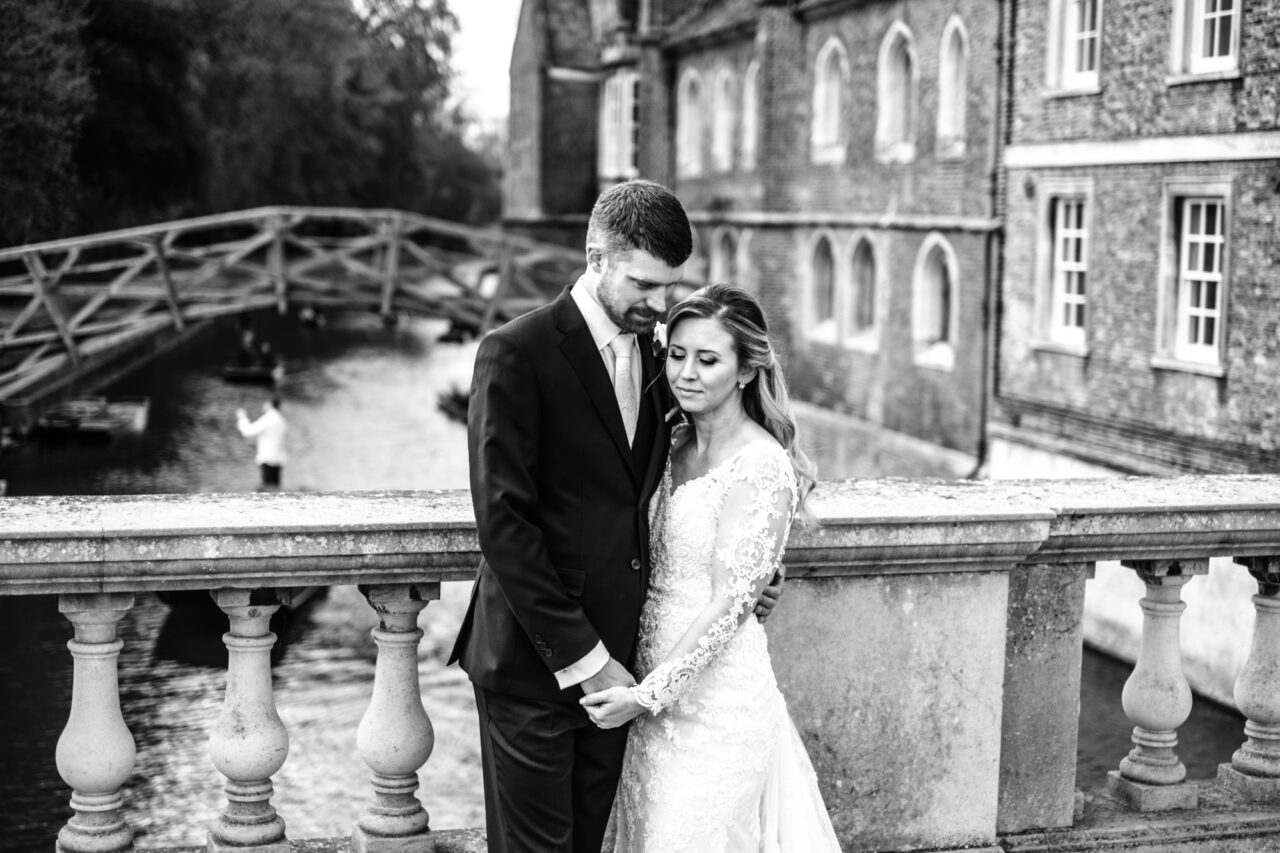 2. The Backs
The Backs is a name for the land behind several of the most famous Cambridge colleges including King's, Queens', Trinity and Clare. It's a beautiful area with great views of the river, fields and college buildings. From here it is possible some Cambridge cows may photobomb your pictures!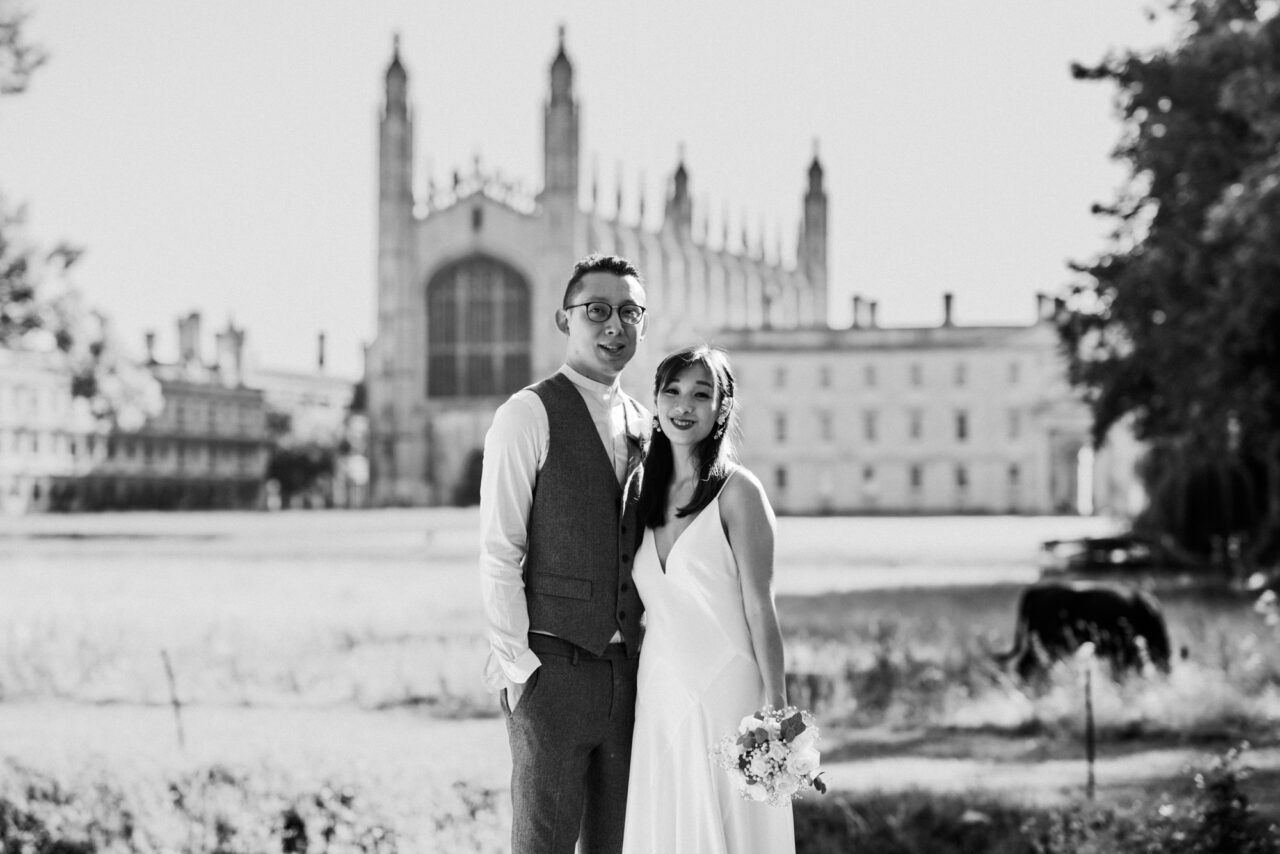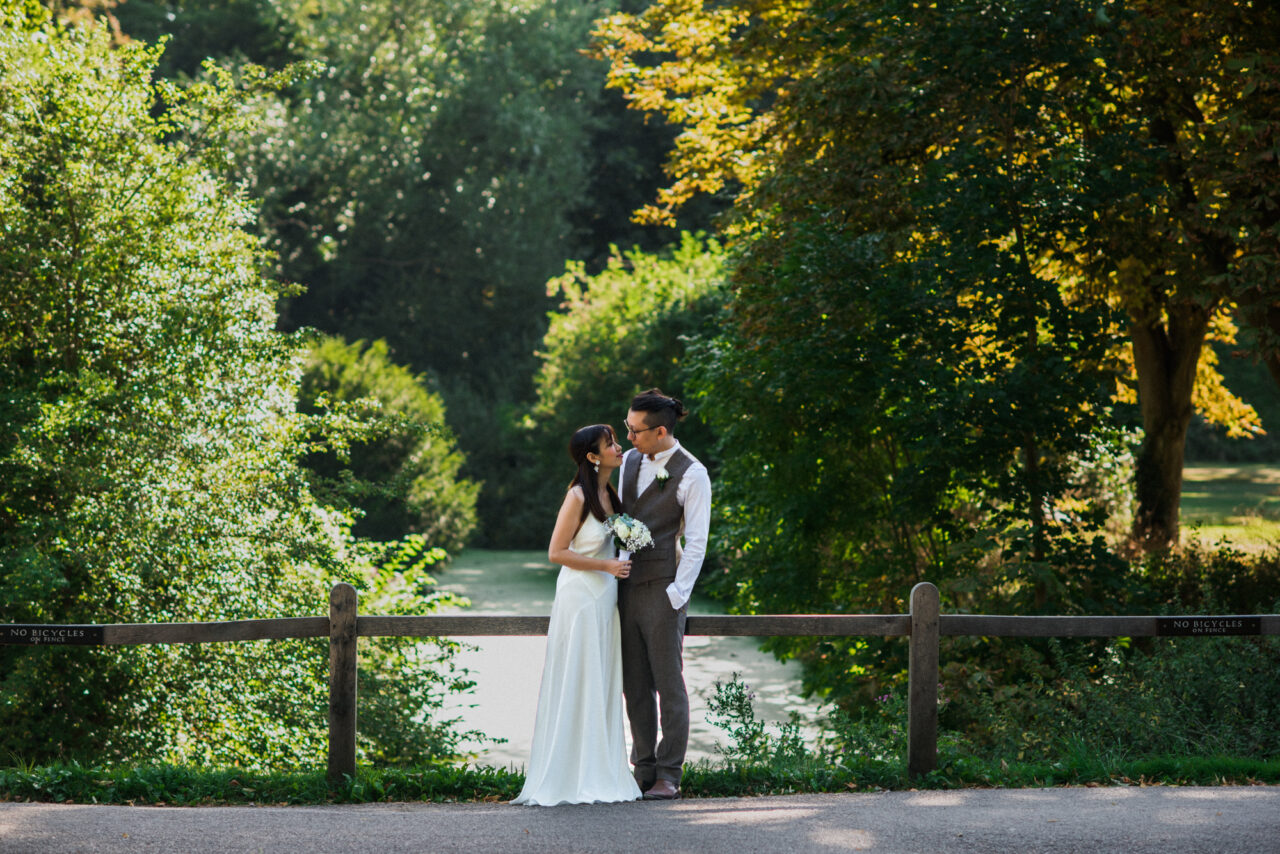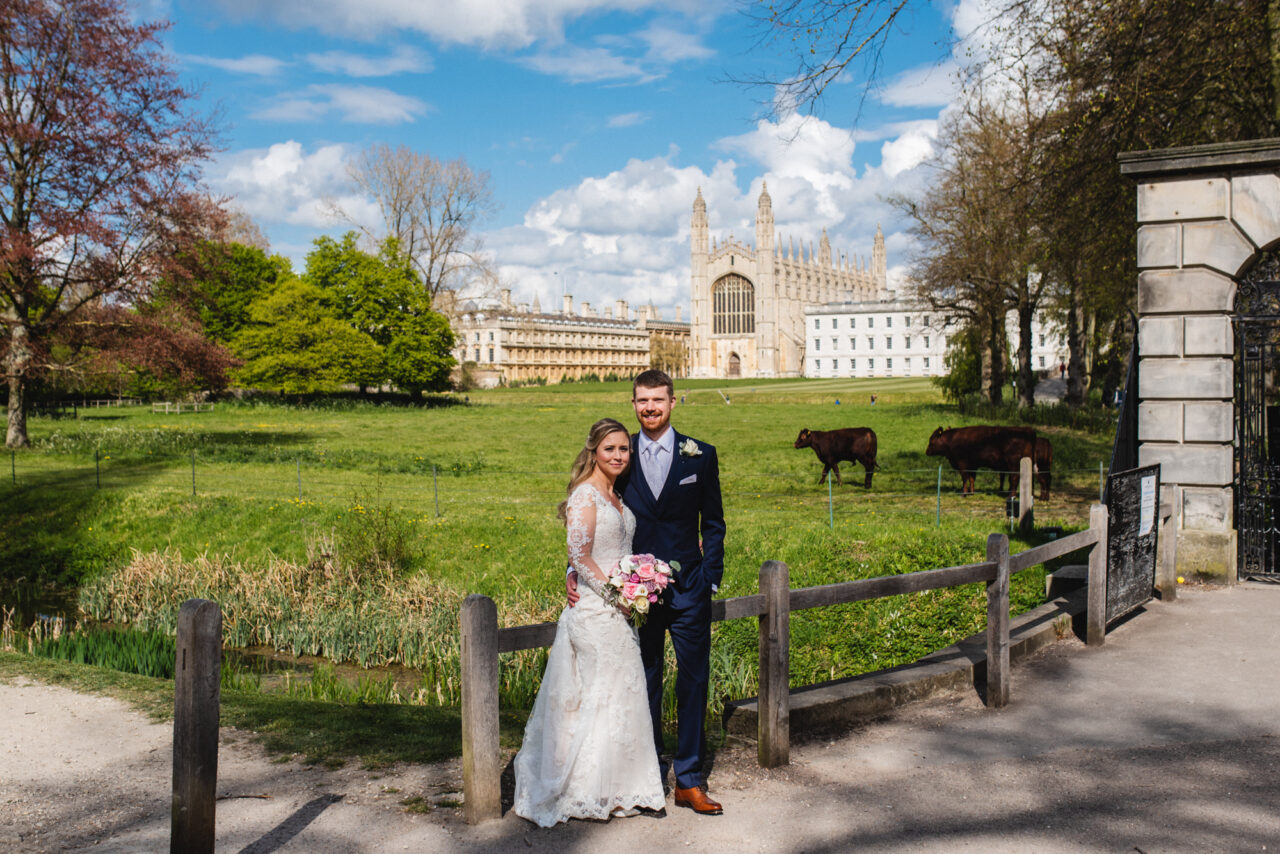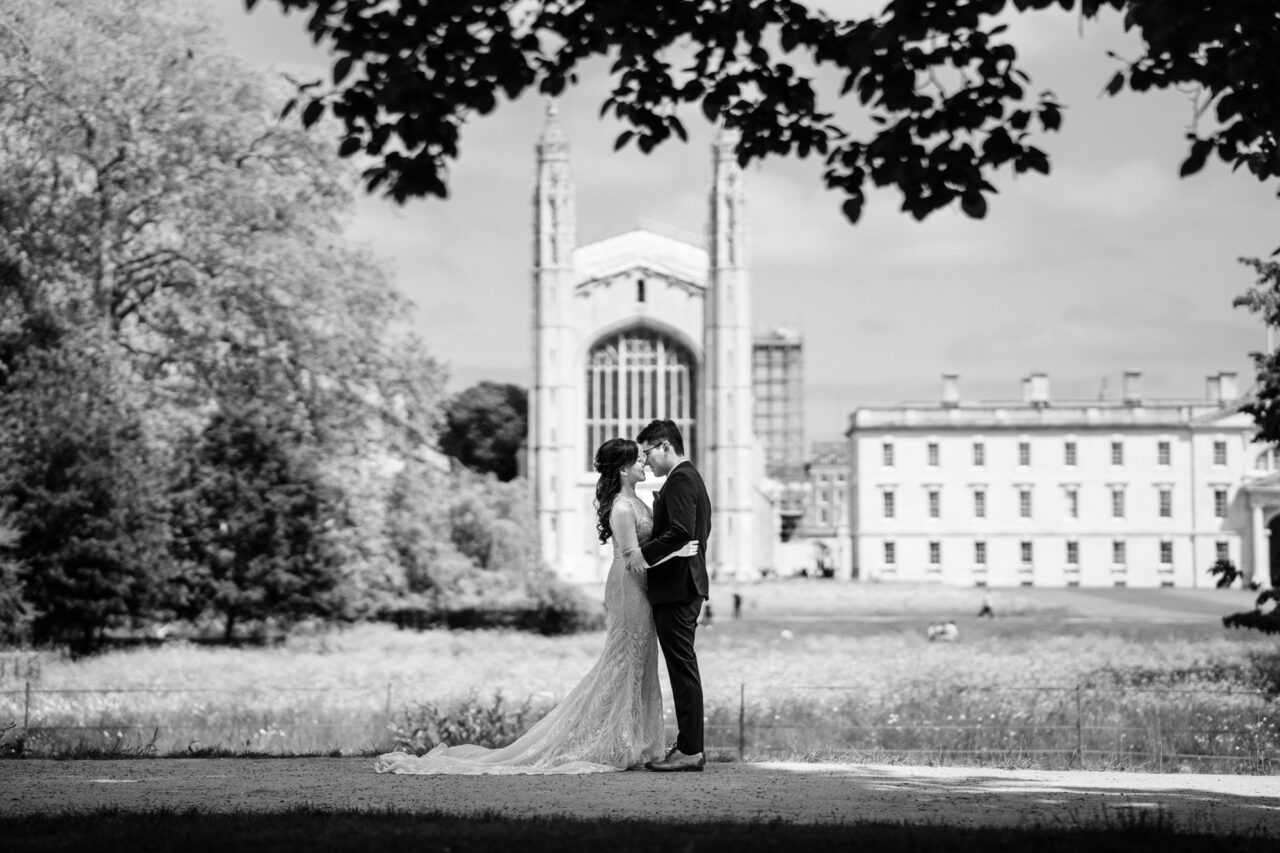 3. Cambridge Botanic Garden
We're so lucky to have this wonderful garden in the city. I have photographed many pre-wedding and family photoshoots here over the years. Of course in the summer it's bursting with life, but one of my favourite photoshoots here was on a cloudy late autumn day, so pictures are not dependant on the time of year.
To have your engagement photos here you will need to pay for a permit as well as entrance to the gardens. The permit costs approximately £50 (this must be booked at least 7 days in advance), but it's a simple process and the staff are always very friendly and helpful.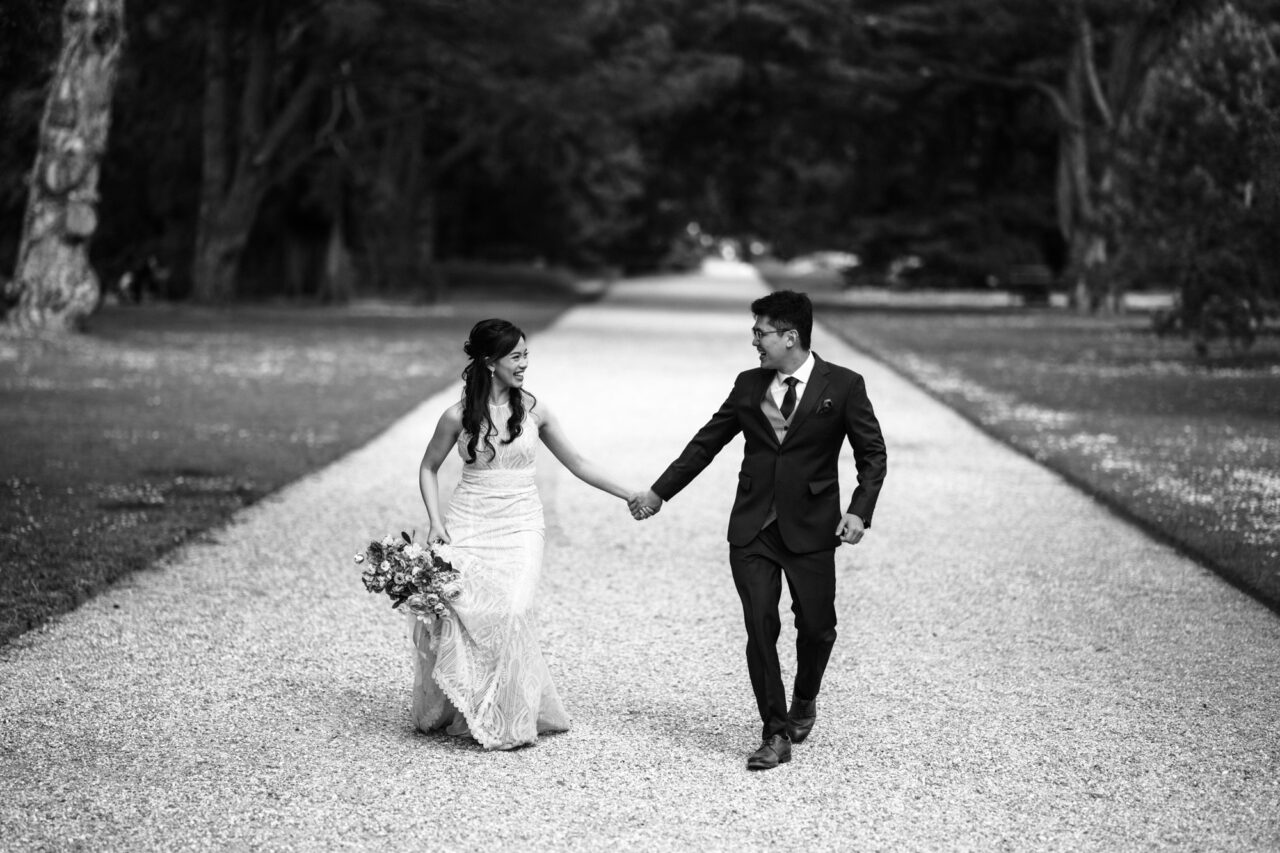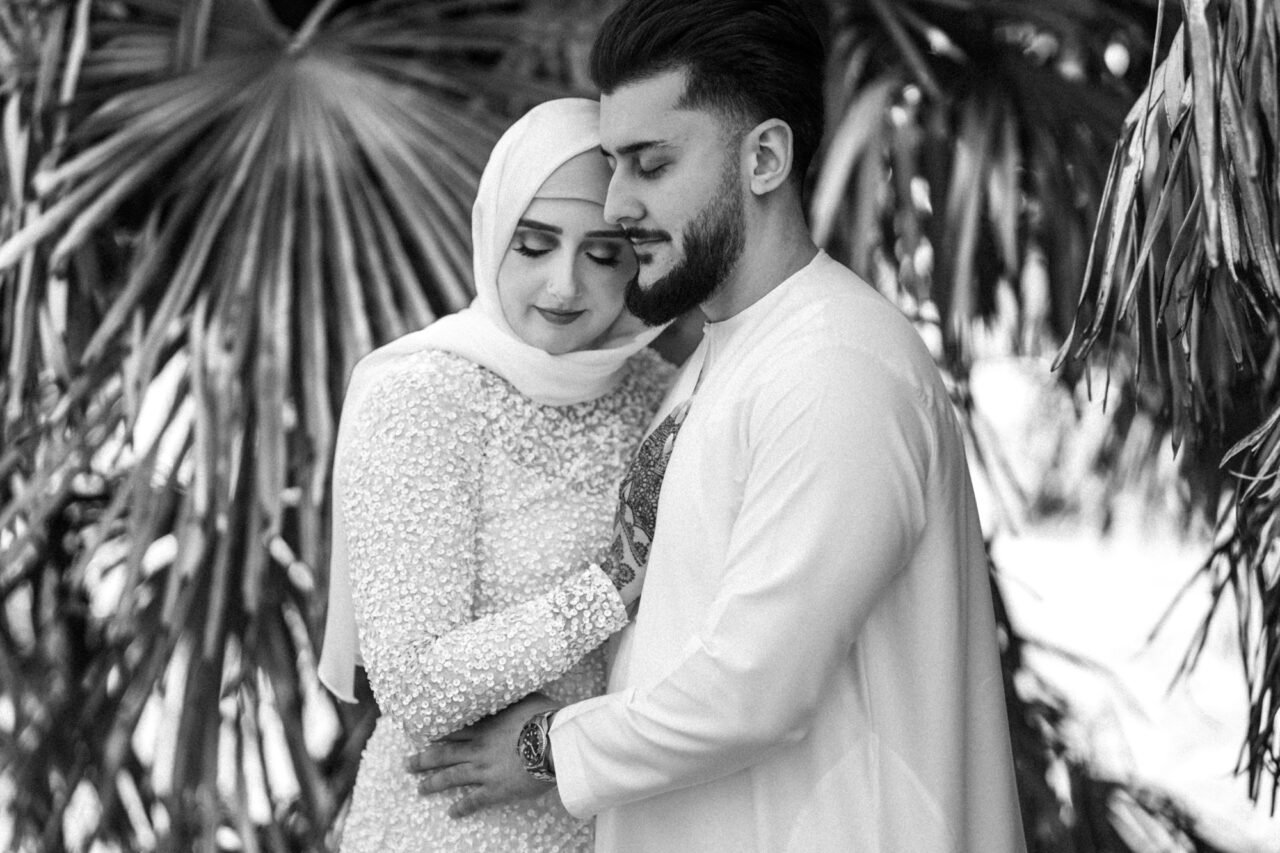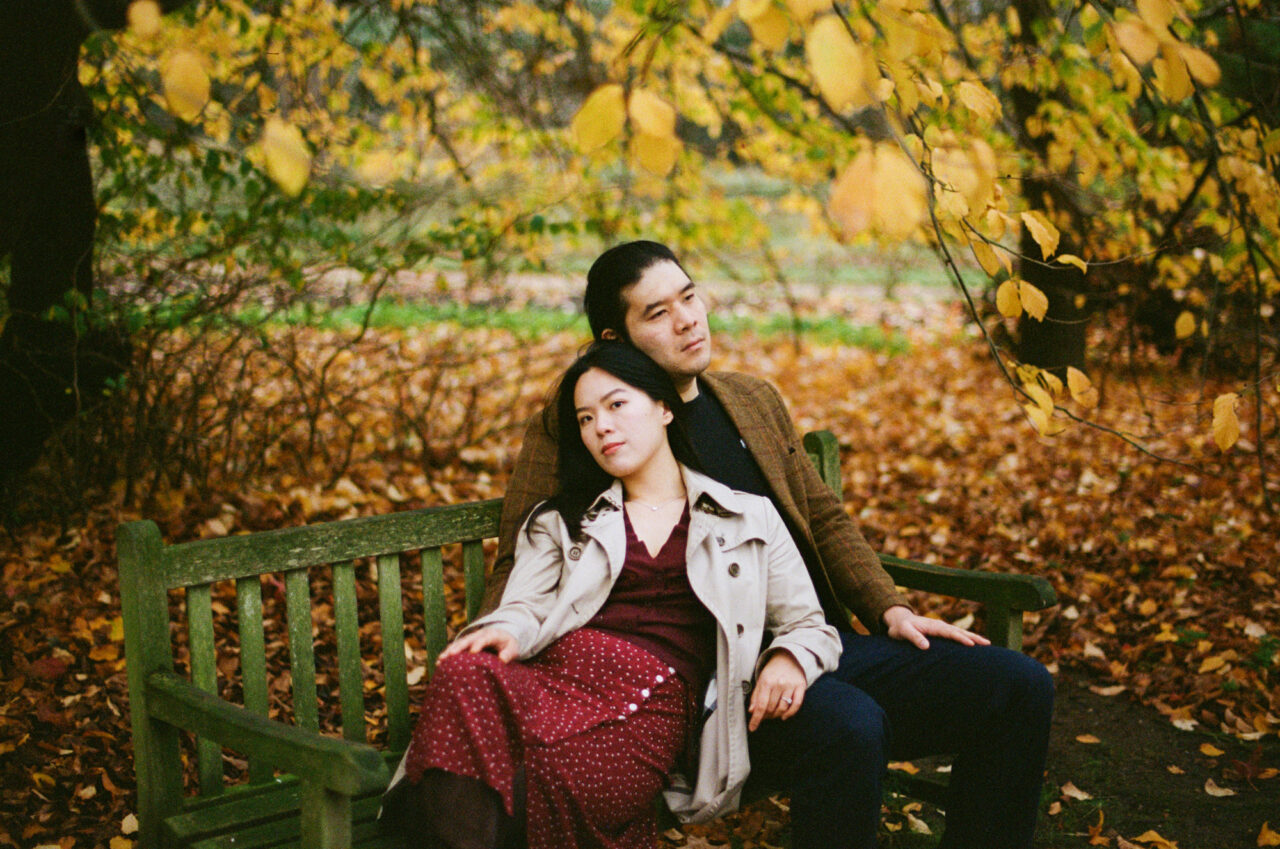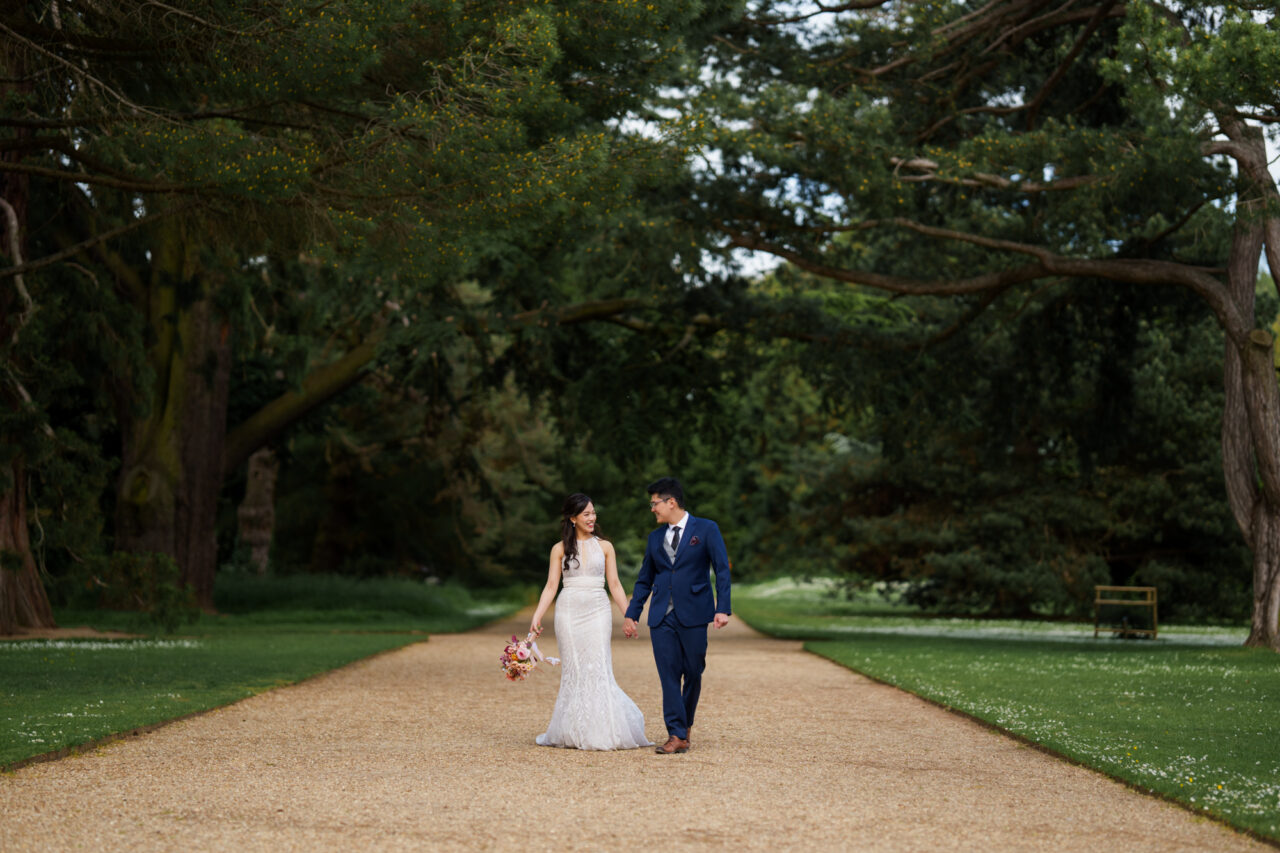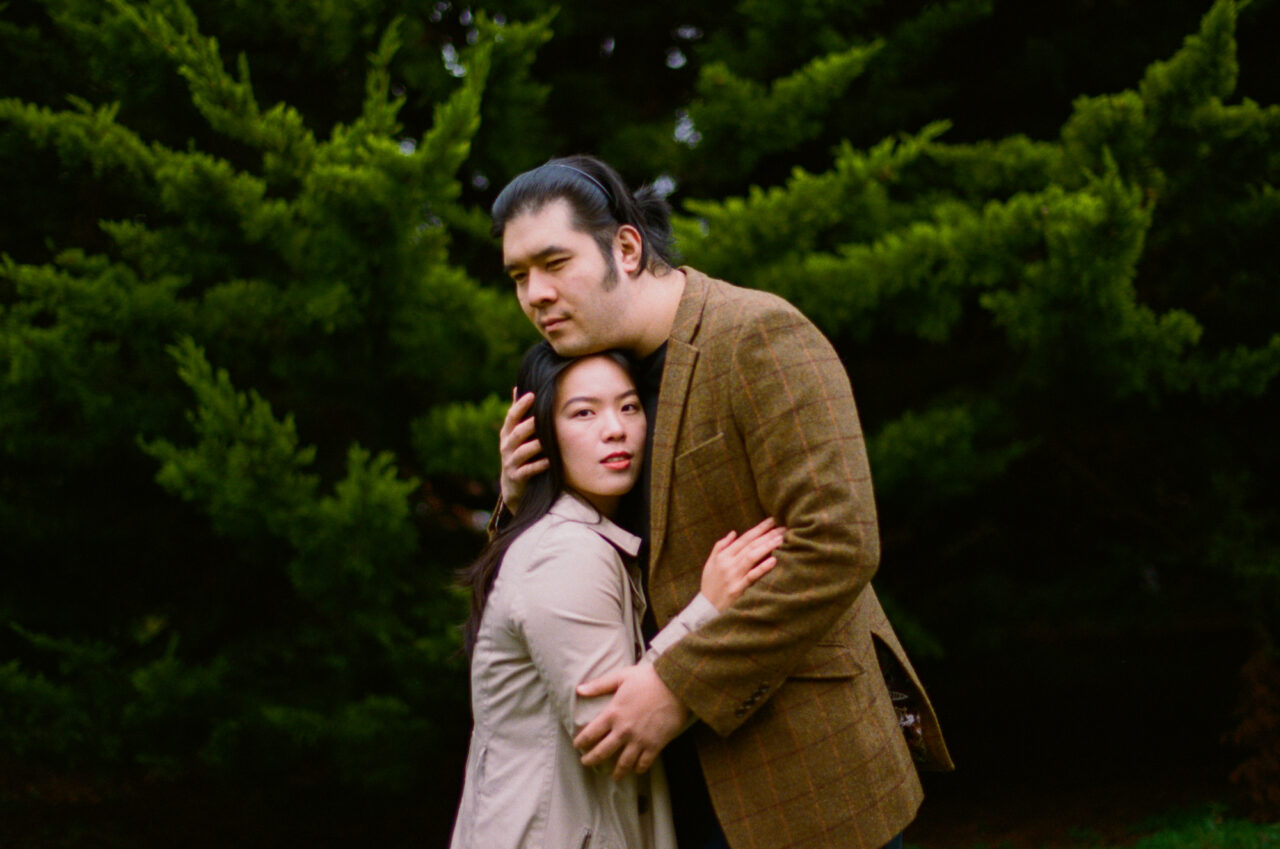 4. King's College Chapel
King's College is certainly the most recognisable building in the city and no pre-wedding photoshoot would be complete without some pictures featuring it. As its spires are so tall and Cambridge streets quite narrow – the best photos of King's may even be from more remote spots such as from the River Cam or The Backs.
However, the first photograph below is one I really treasure. It was the last photo I took at a wedding a few years ago. After dark when the streets were quiet this couple danced for a moment on the little wall by the college on King's Parade.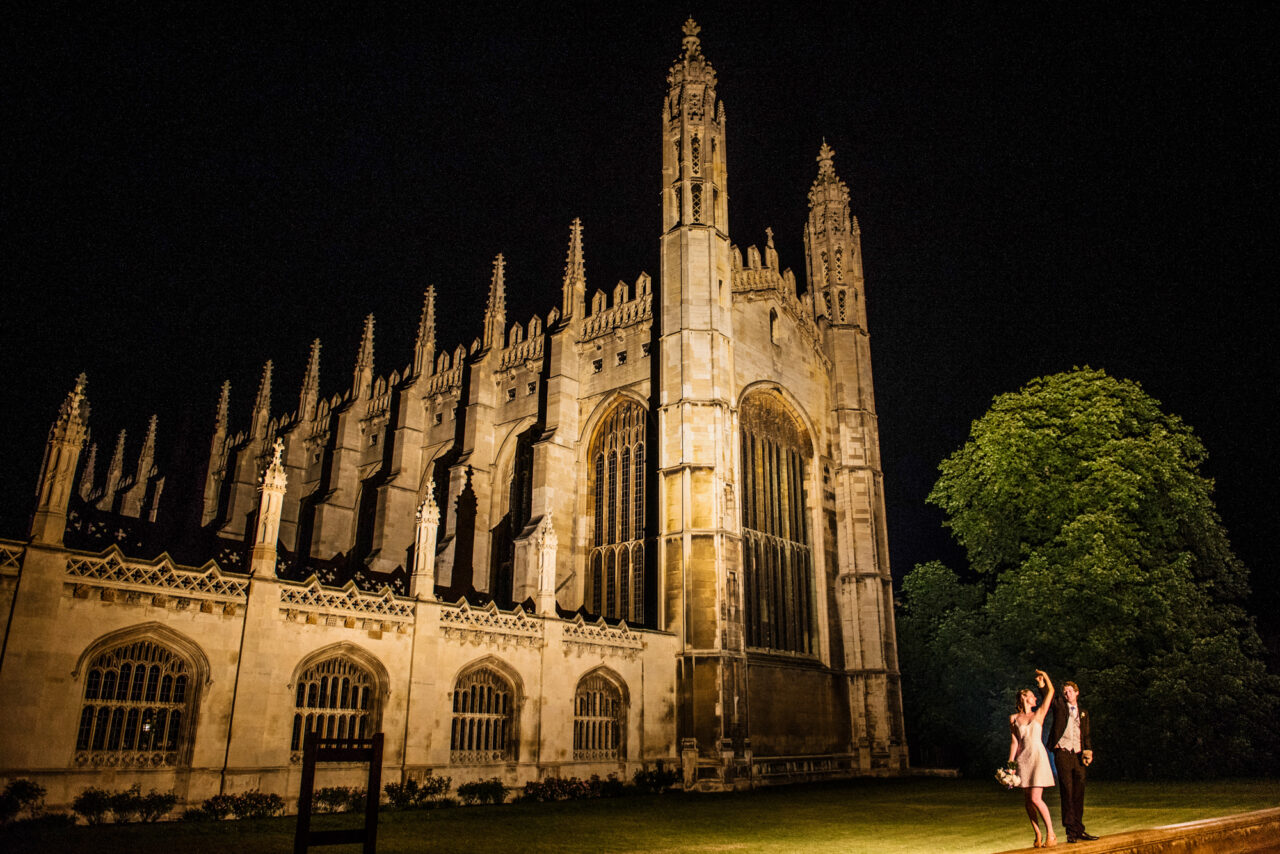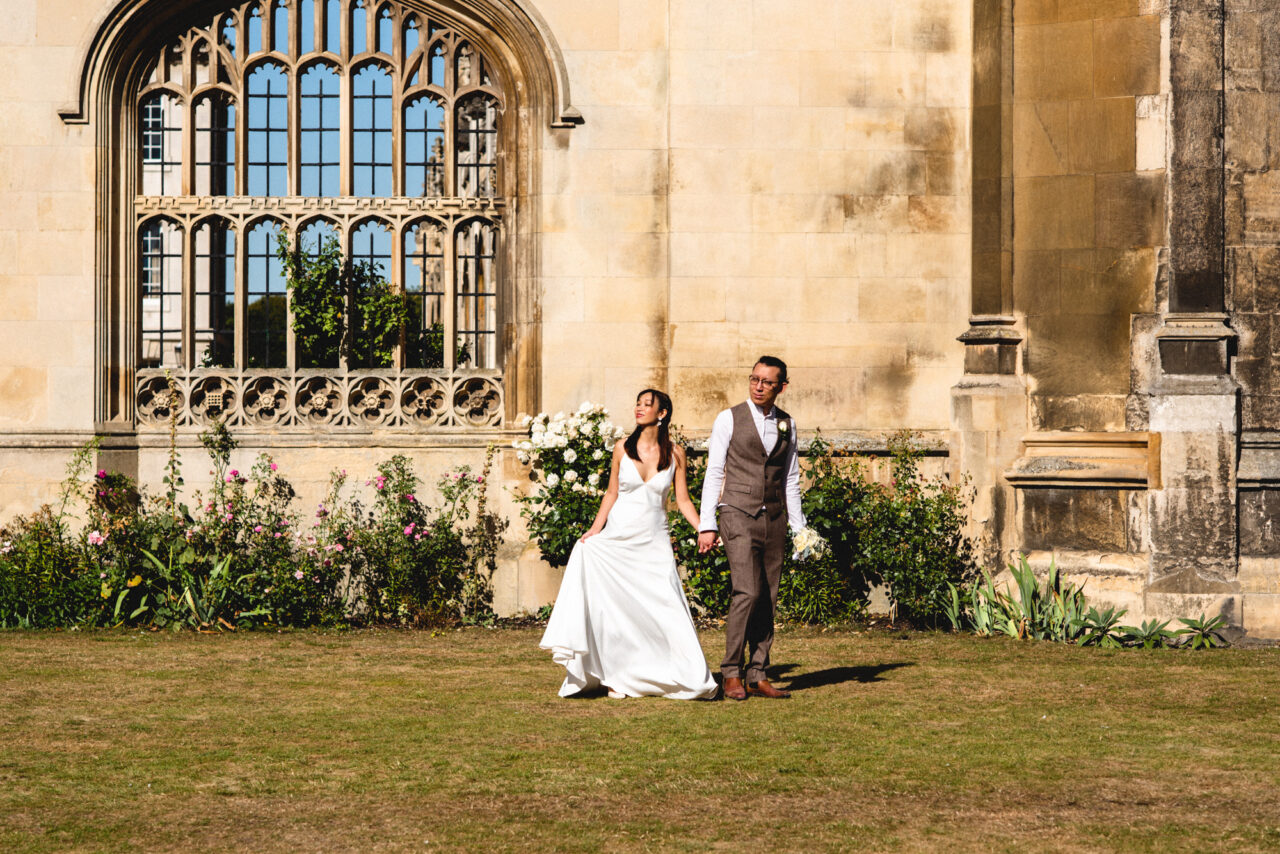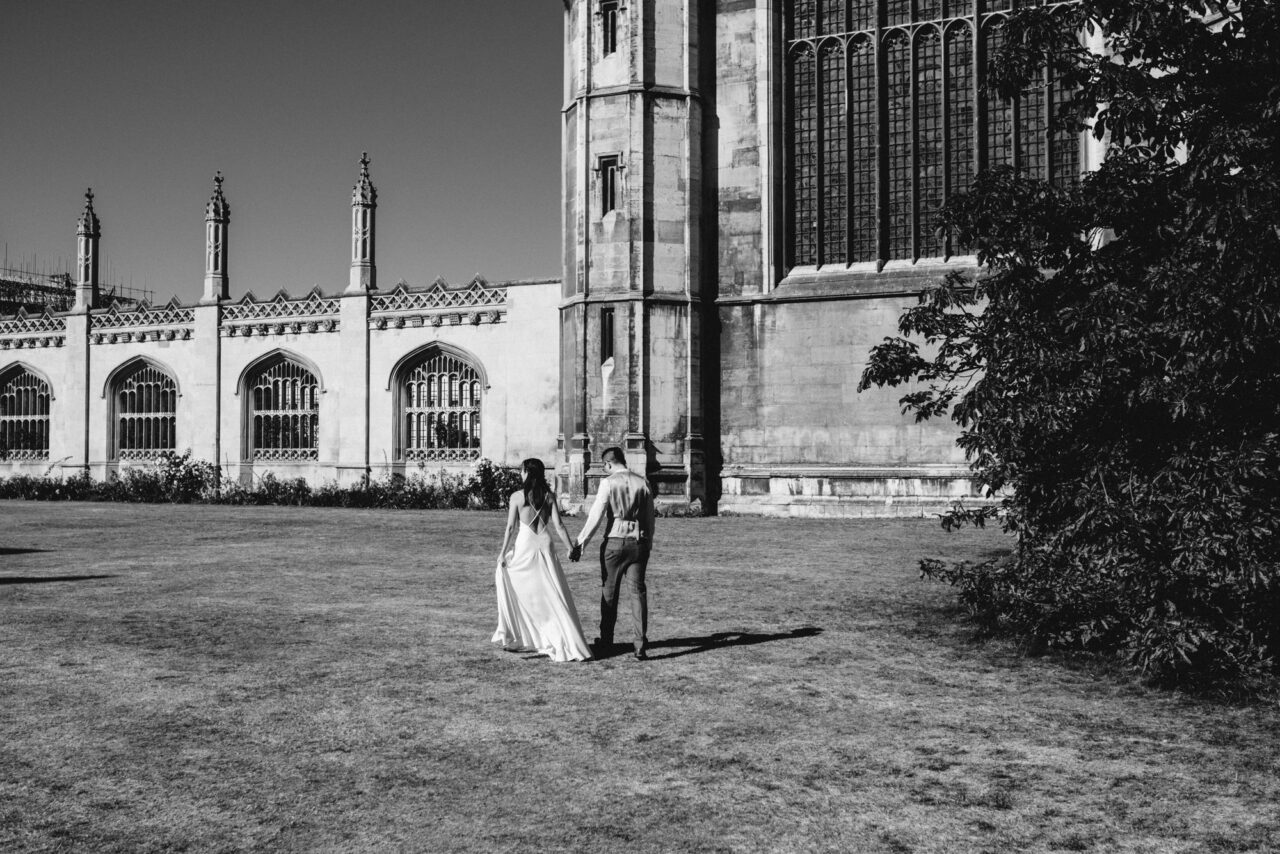 5. Punting On The River Cam
A punting tour is one of the most fun and relaxing ways to see the city. You can join a regular group tour, but for the best photo opportunities I would recommend booking a private tour. That way the tour guide will be able to stop at your request behind King's College and some other famous spots. Punting is also a great way to get a picture of the famous Bridge Of Sighs, which is in St John's College.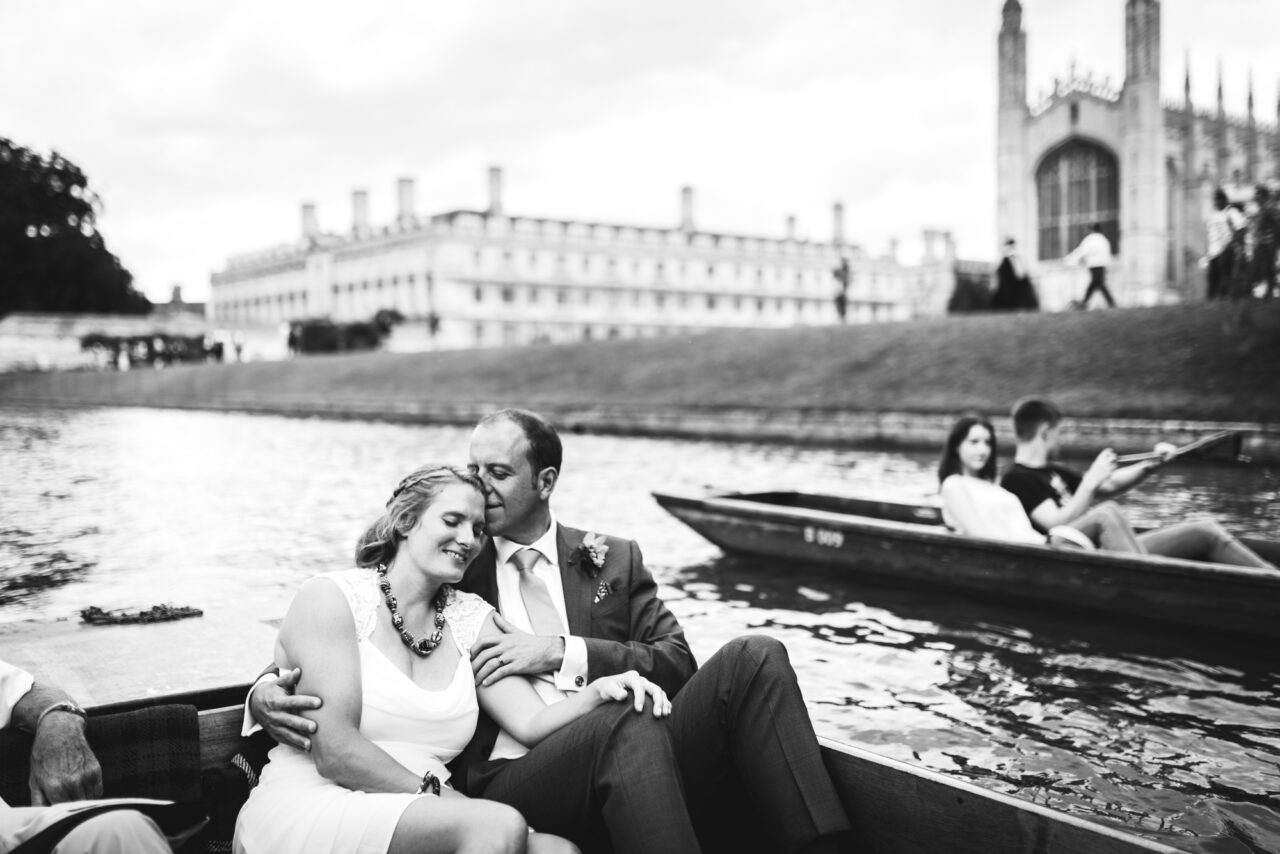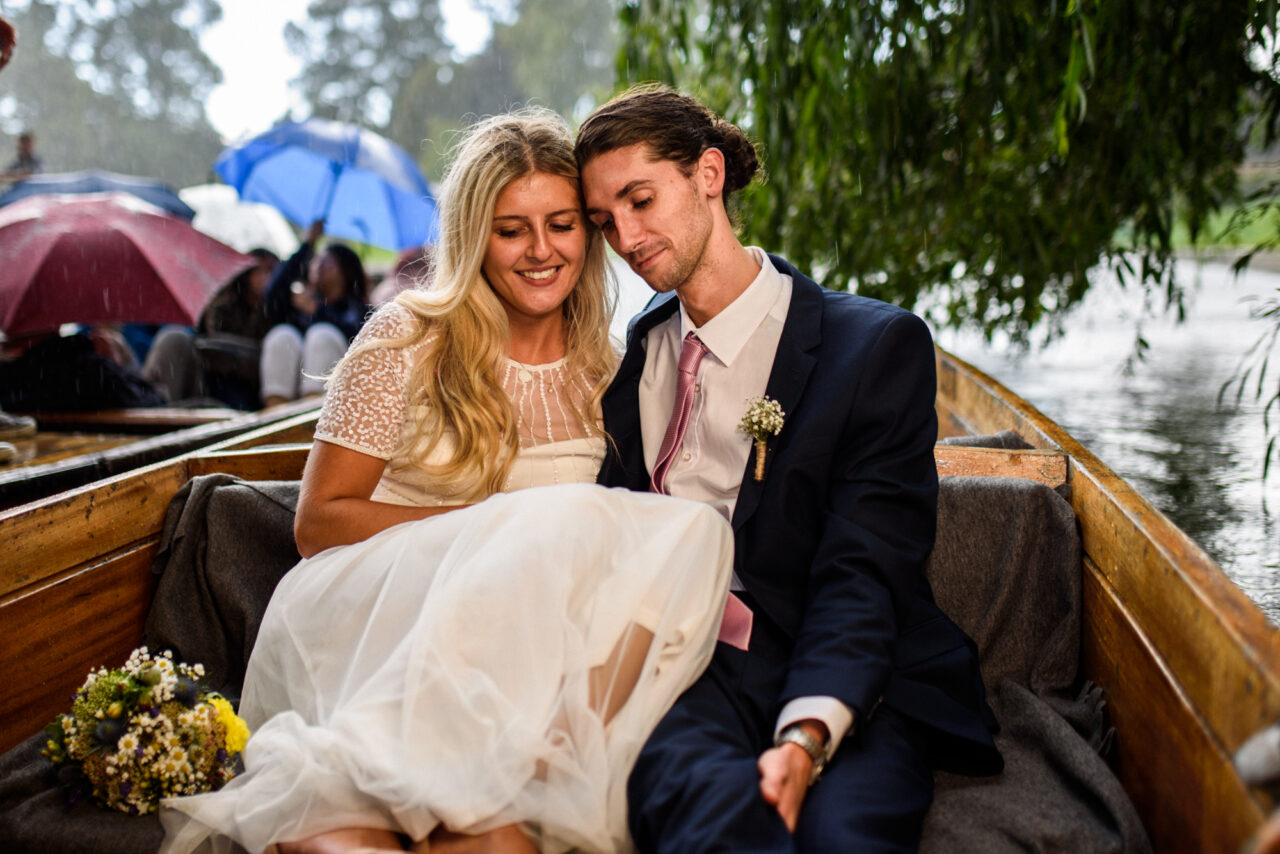 6. Cambridge's Little Cafes
I'm a great fan of street photography and of improvising when on pre-wedding shoots. It means you get not only the classic Cambridge pictures, but also some spontaneous photographs that are unique to you. If I see the light falling a certain way I might suggest taking a seat on some steps or even stopping for a coffee in a little cafe. This picture below is of two good friends of mine – who I met on this very photoshoot. Here they are pictured in the window of the famous Fitzbillies cafe.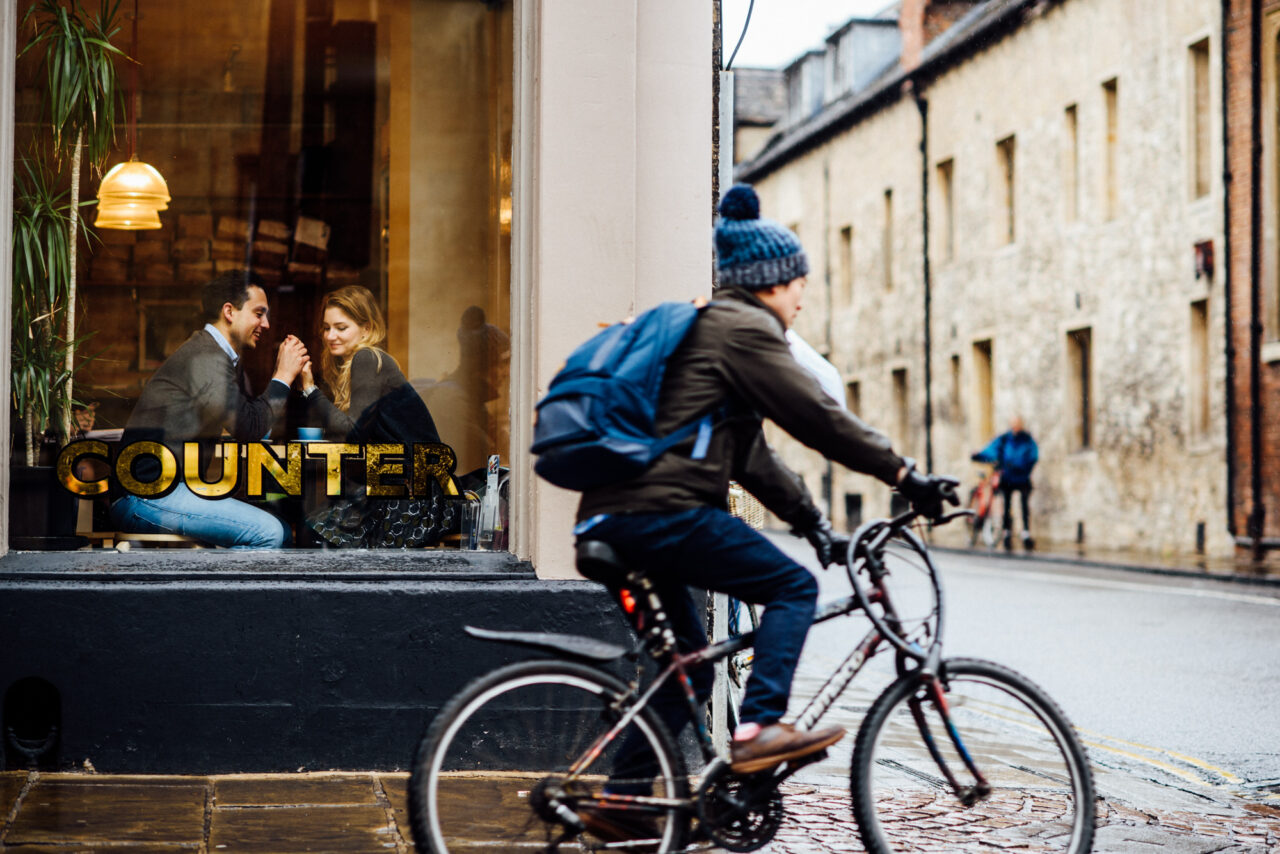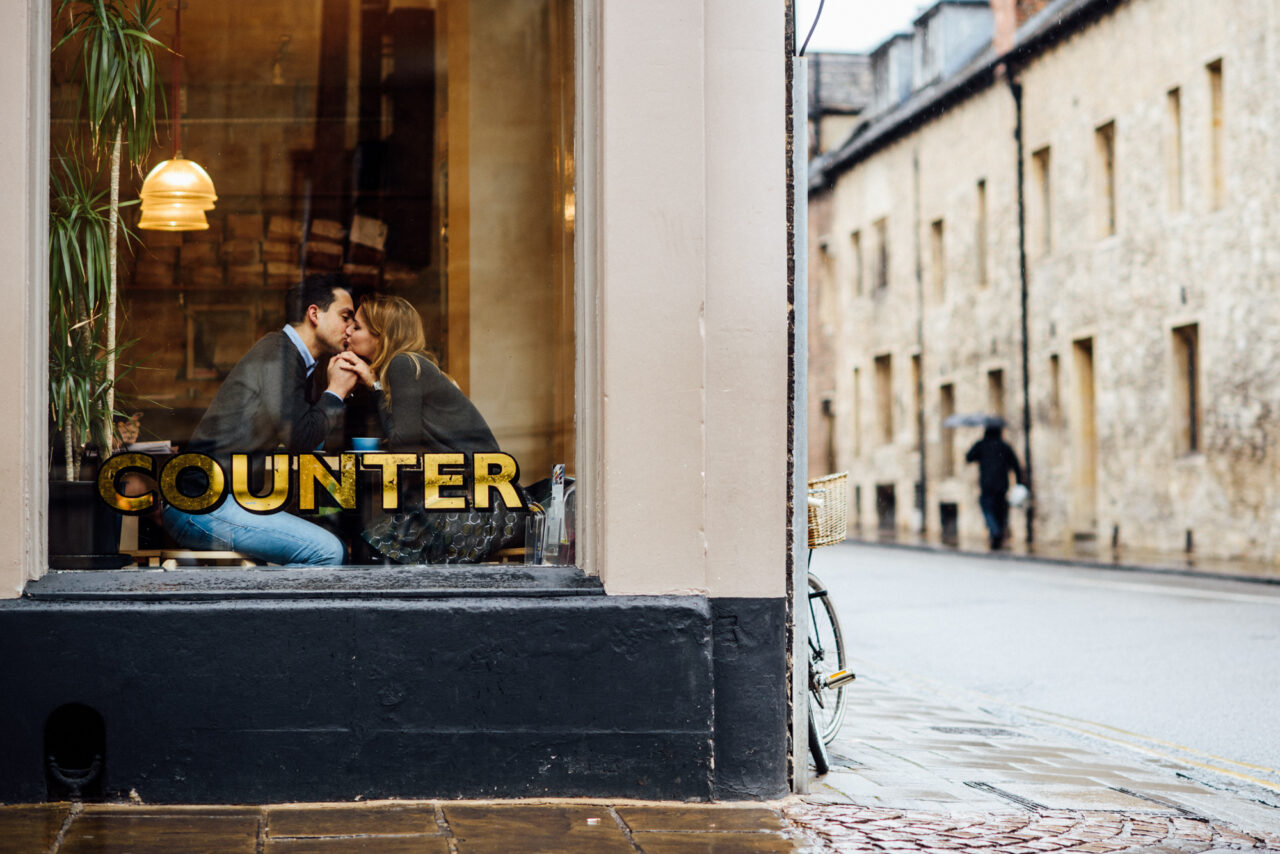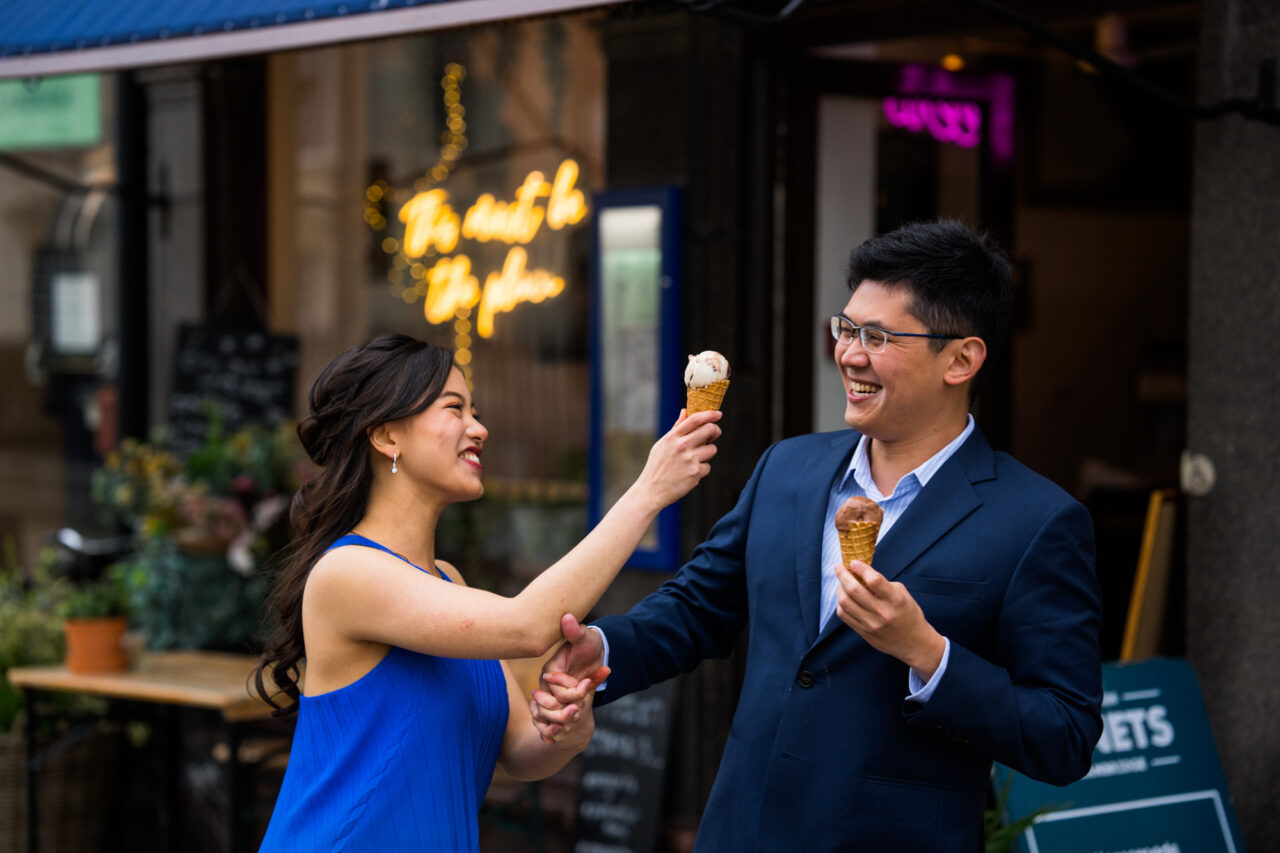 7. Garret Hostel Bridge
From Garret Hostel Bridge you will often see students relaxing in the gardens of Trinity Hall, punts gliding by and bicycles whizzing past you on the bridge. It's not one of the most famous Cambridge bridges, but if the light is right there are some lovely pictures to be taken here.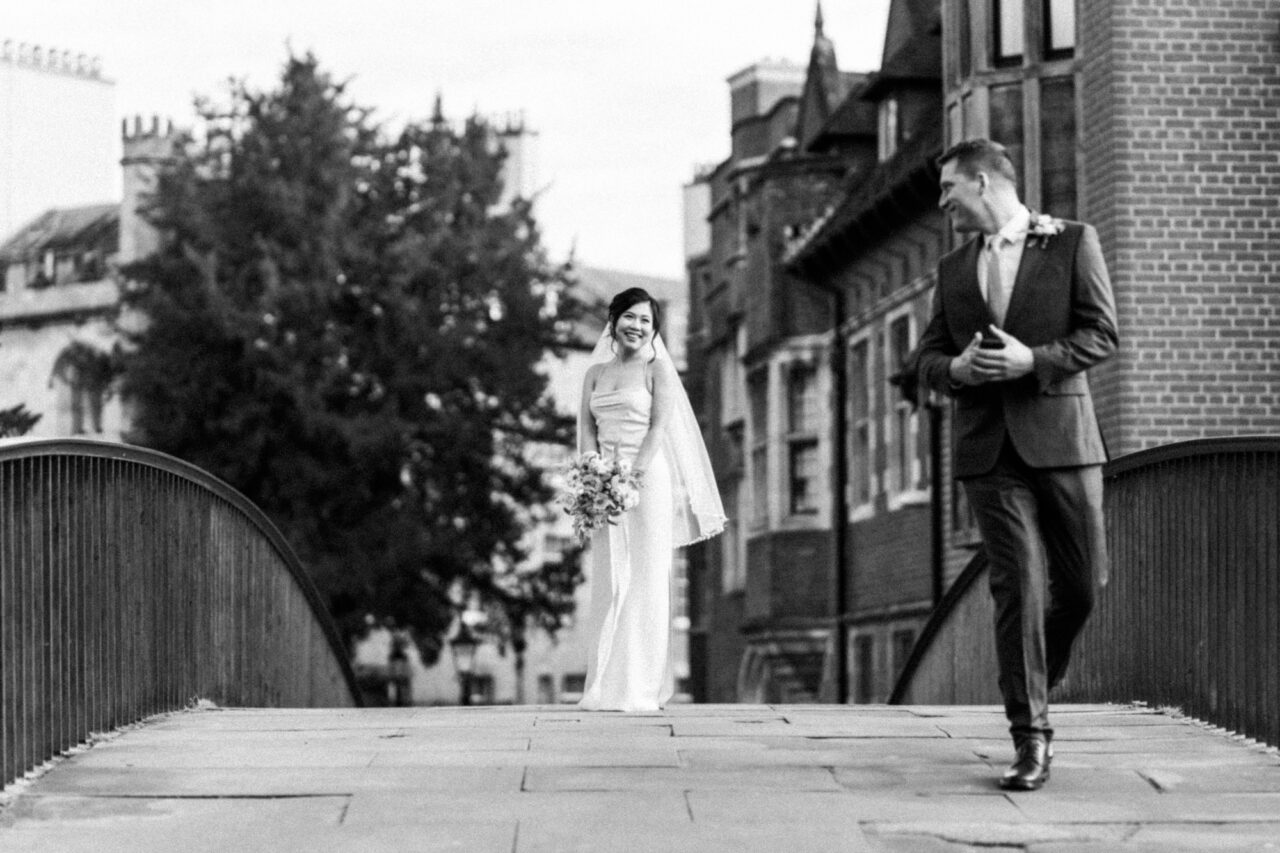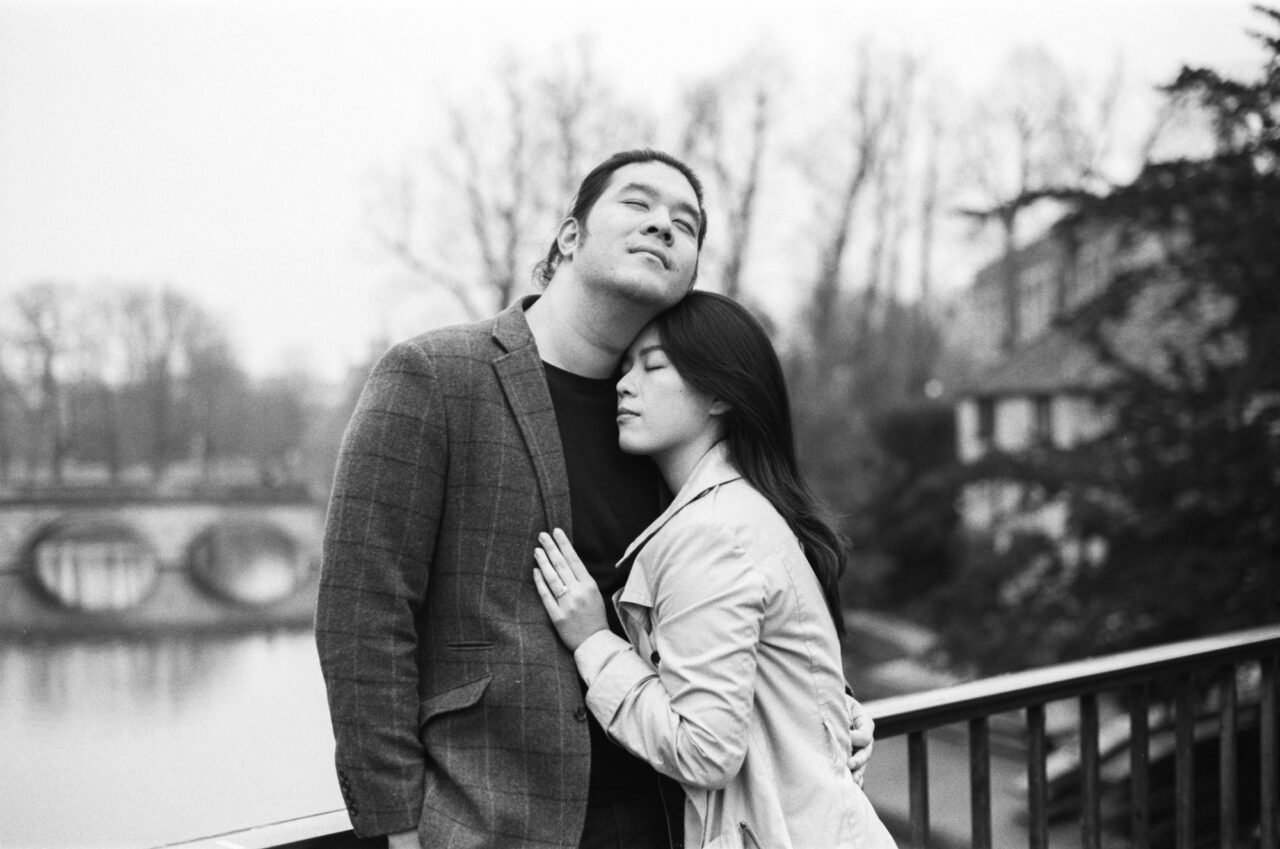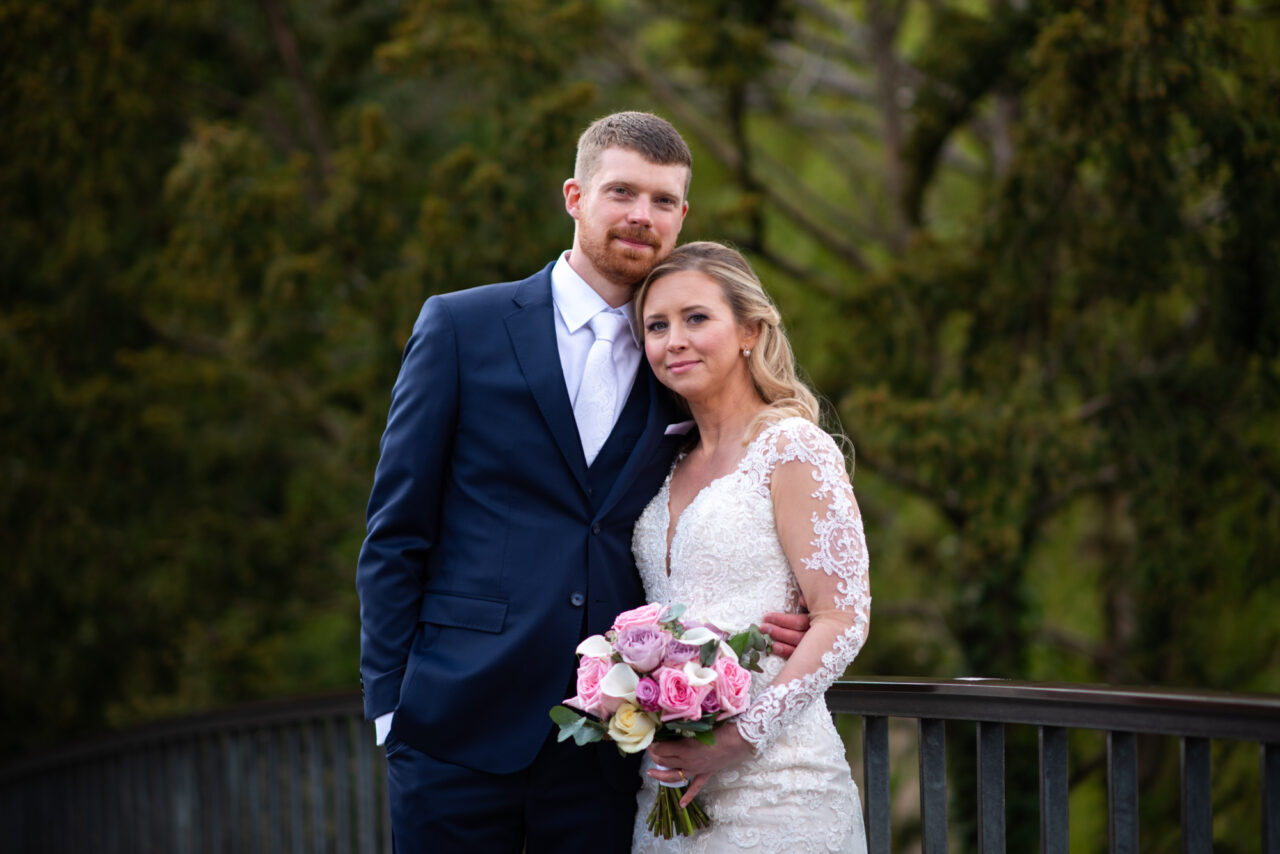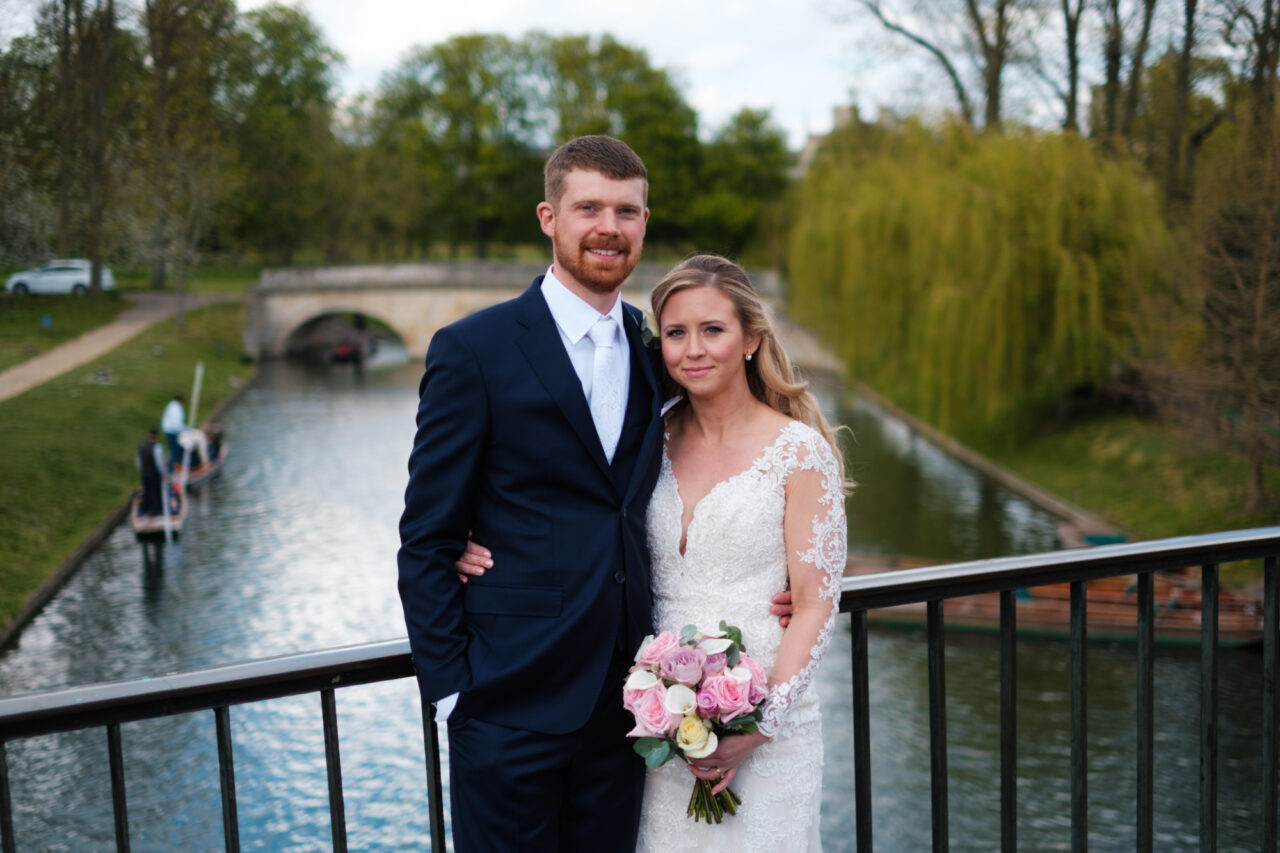 8. Trinity Lane
Trinity Lane is a quaint little spot that I always like to visit for photographs. So often the light is special here and I love how the very simple architecture makes for a lovely background. Although out of focus, you can see a charming line of chimneys at the end of the lane.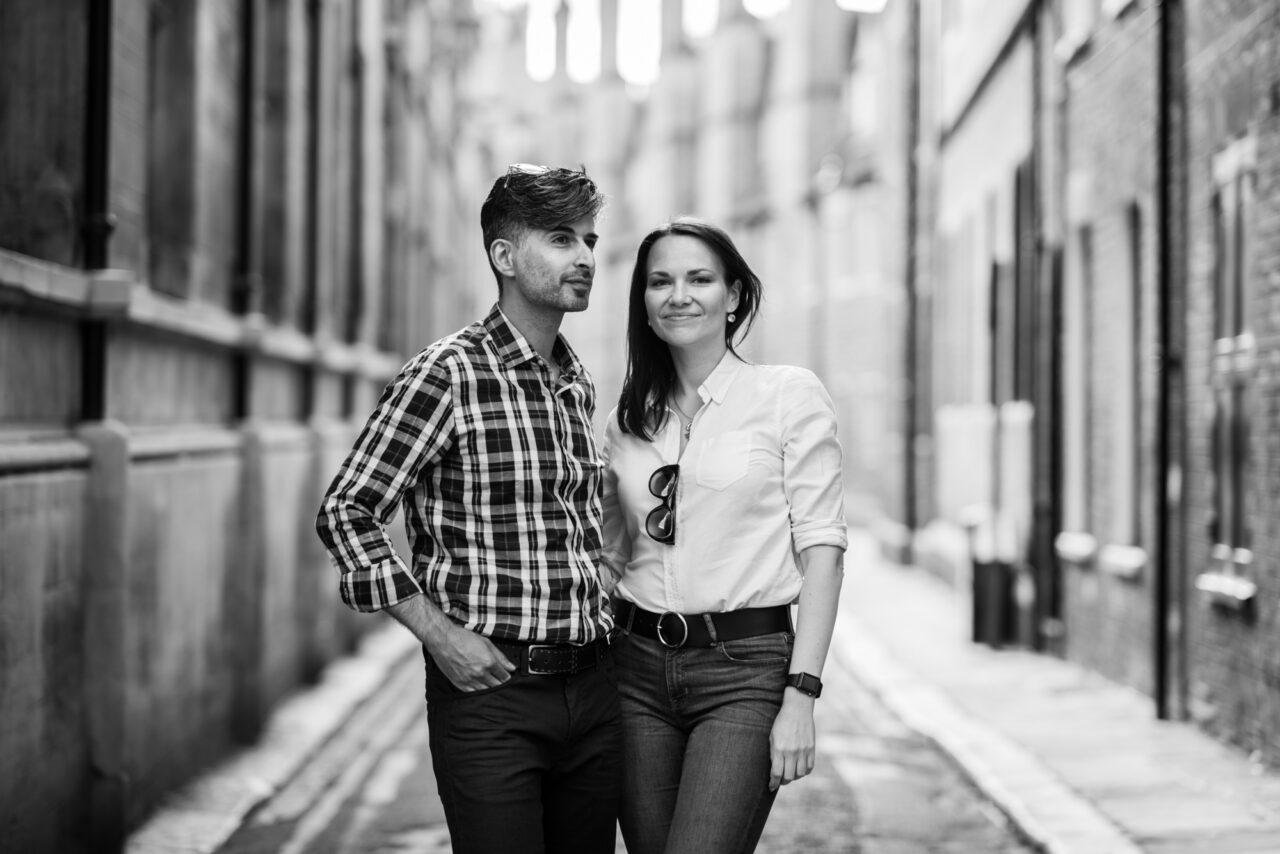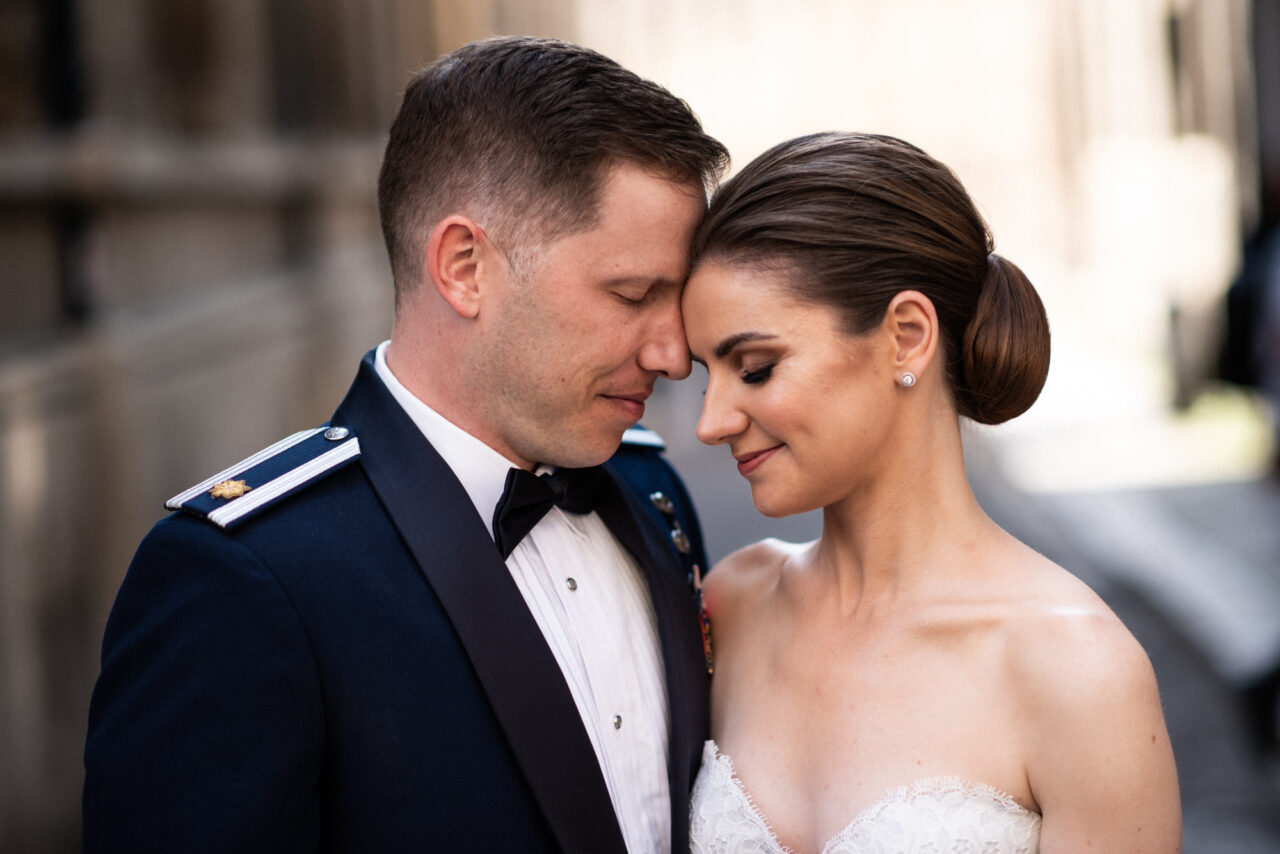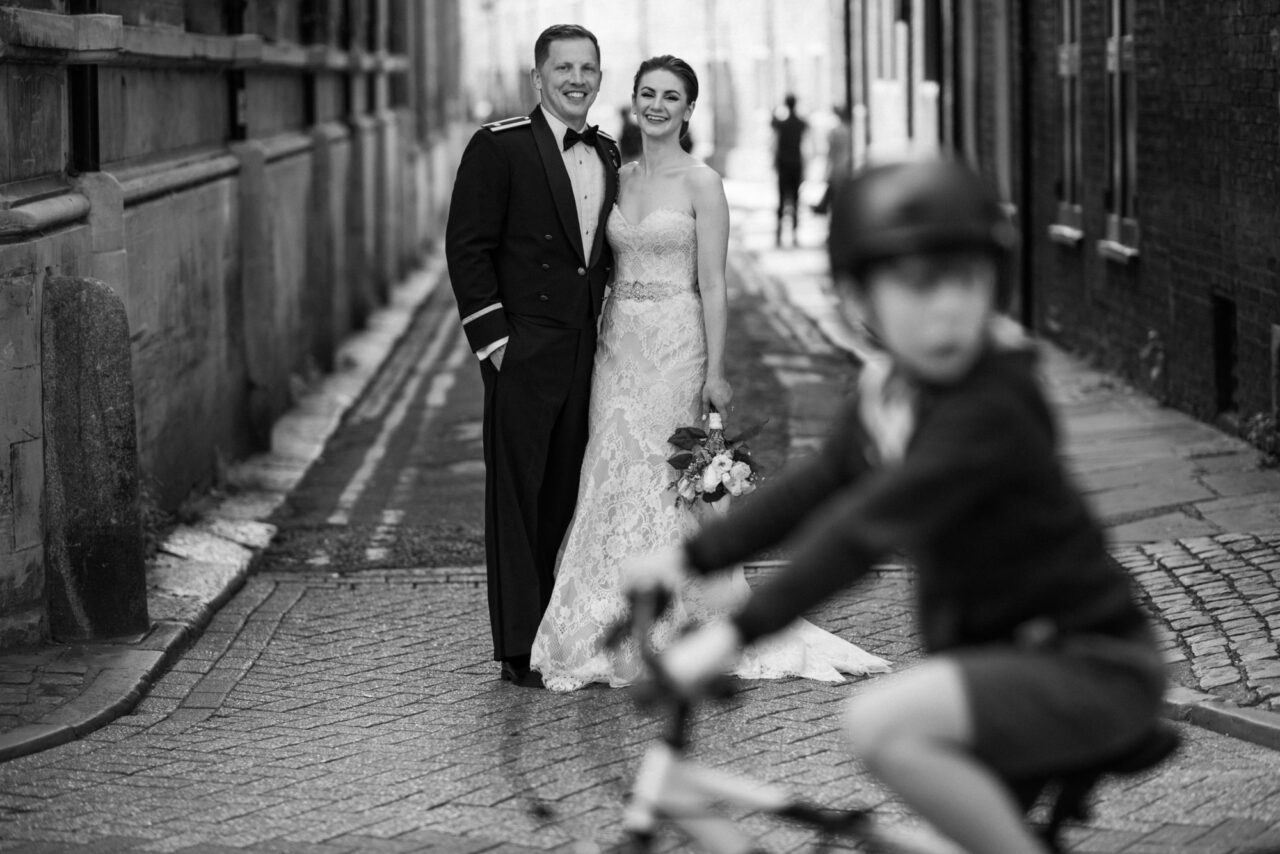 9. St John's College
This particular college is full of so many wonderful locations for pre-wedding photos. Unfortunately, if either of you are wearing a wedding dress or particularly smart suit, you won't be able to just walk into St John's College for a photoshoot. If you have connections with the college or university I'd certainly recommend this as a great location and to ask for permission. However, if that's not an option, if you are dressed less conspicuously it might be possible to walk around the grounds and get a few very nice simple pictures.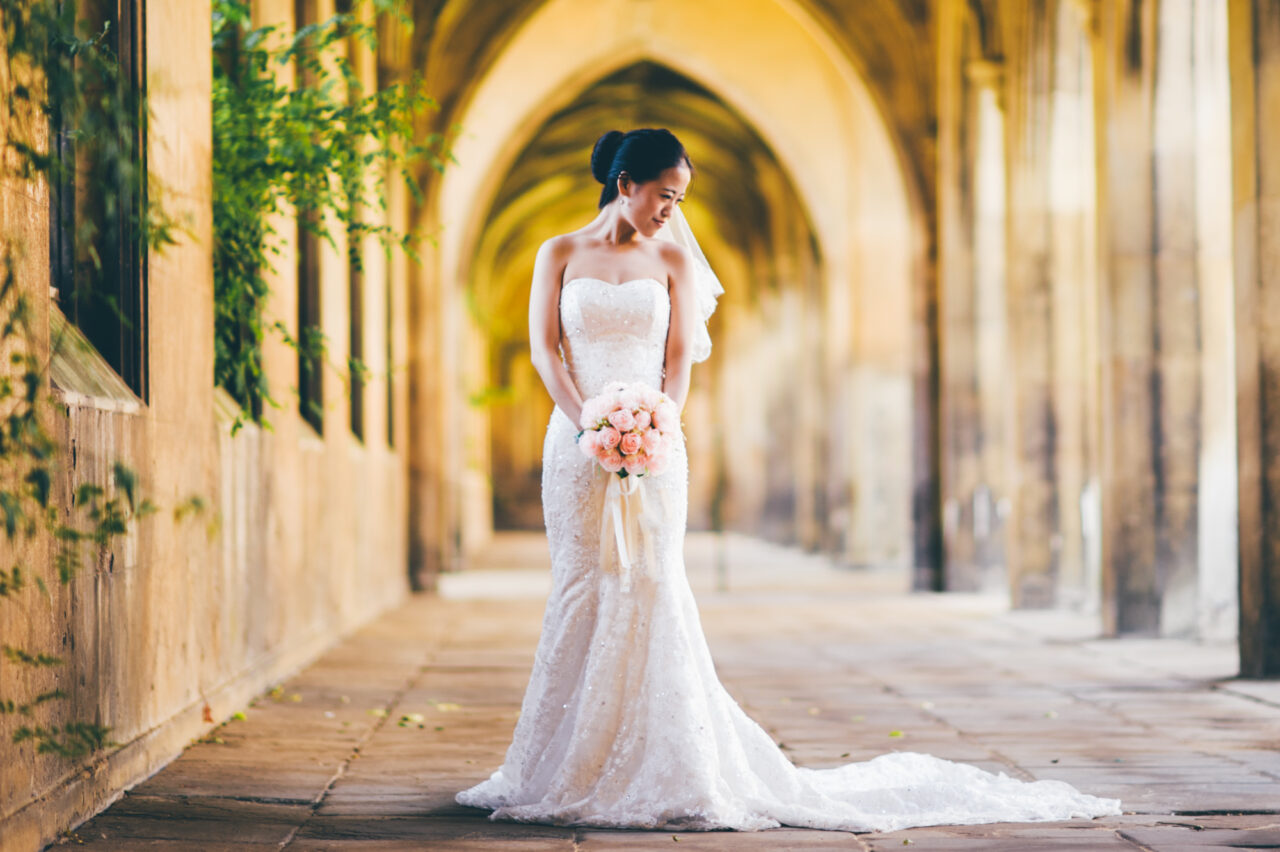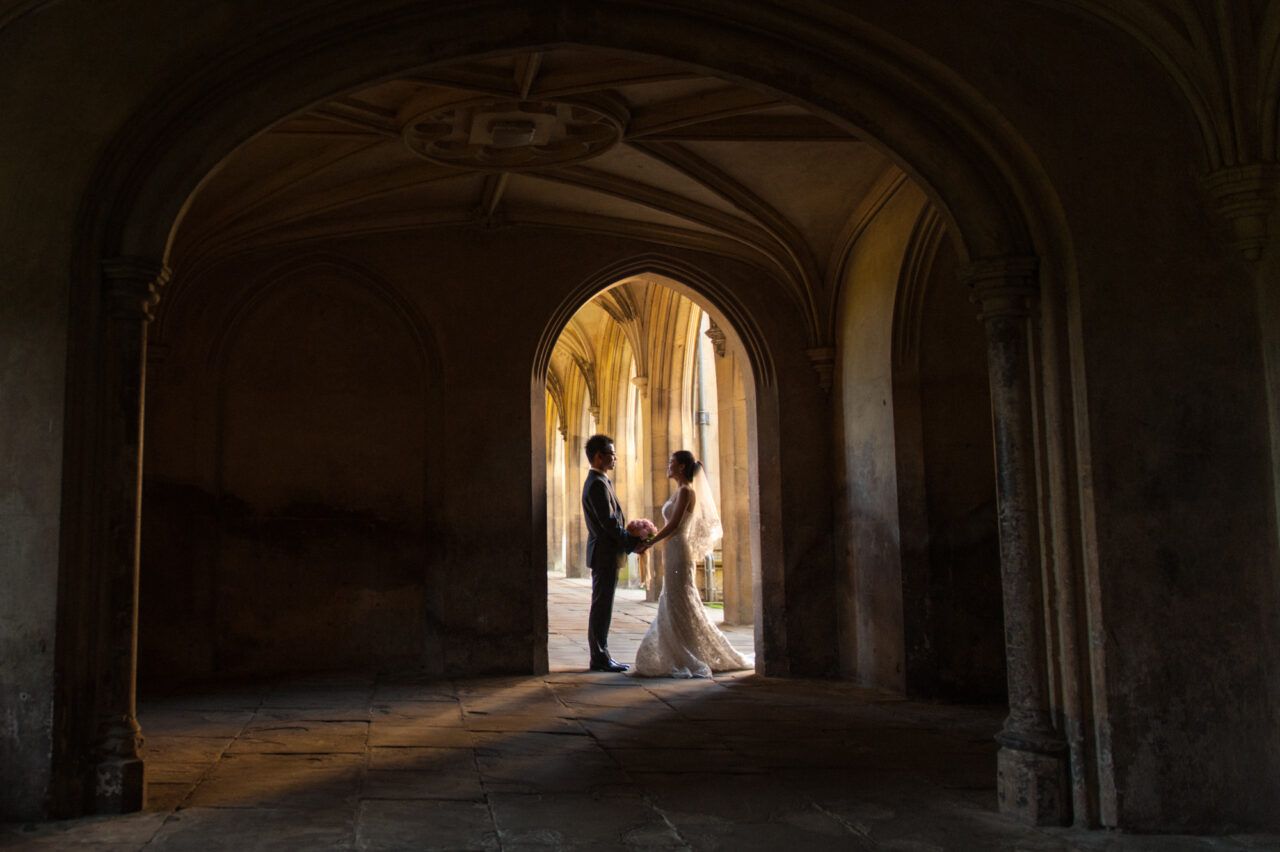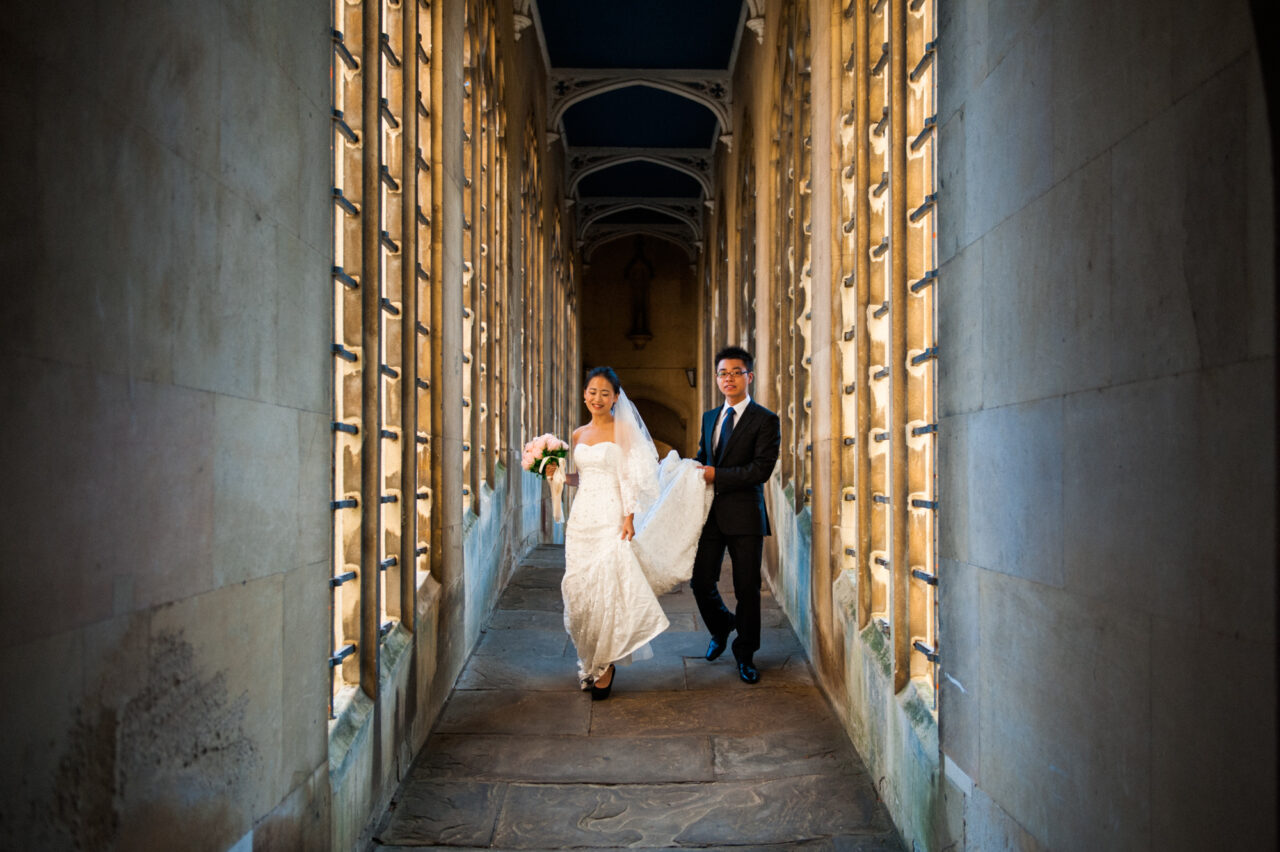 10. The Cambridge Streets
In a similar spirit to finding cute cafes for photos, I love improvising as we walk around the streets of the city. I am always looking out for interesting light and shadows – and something just a bit different.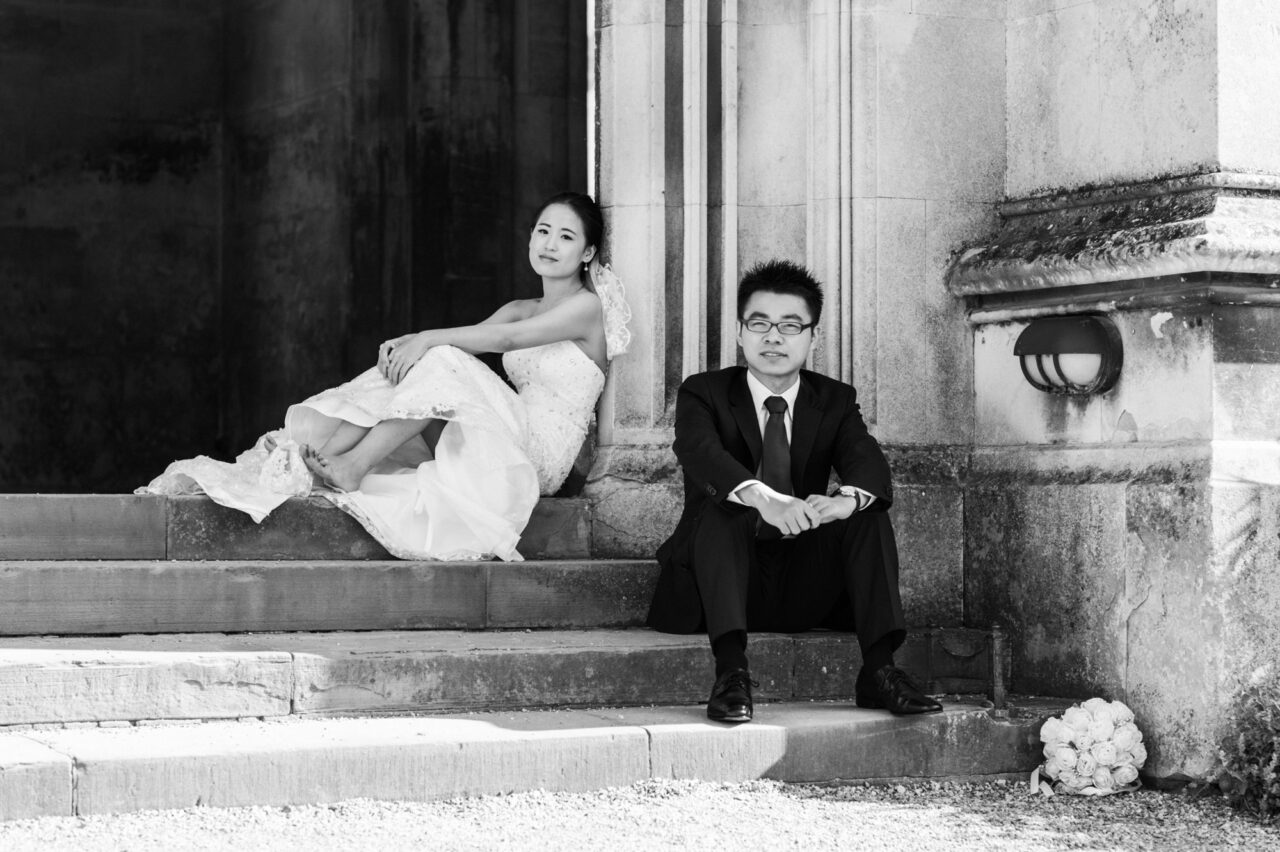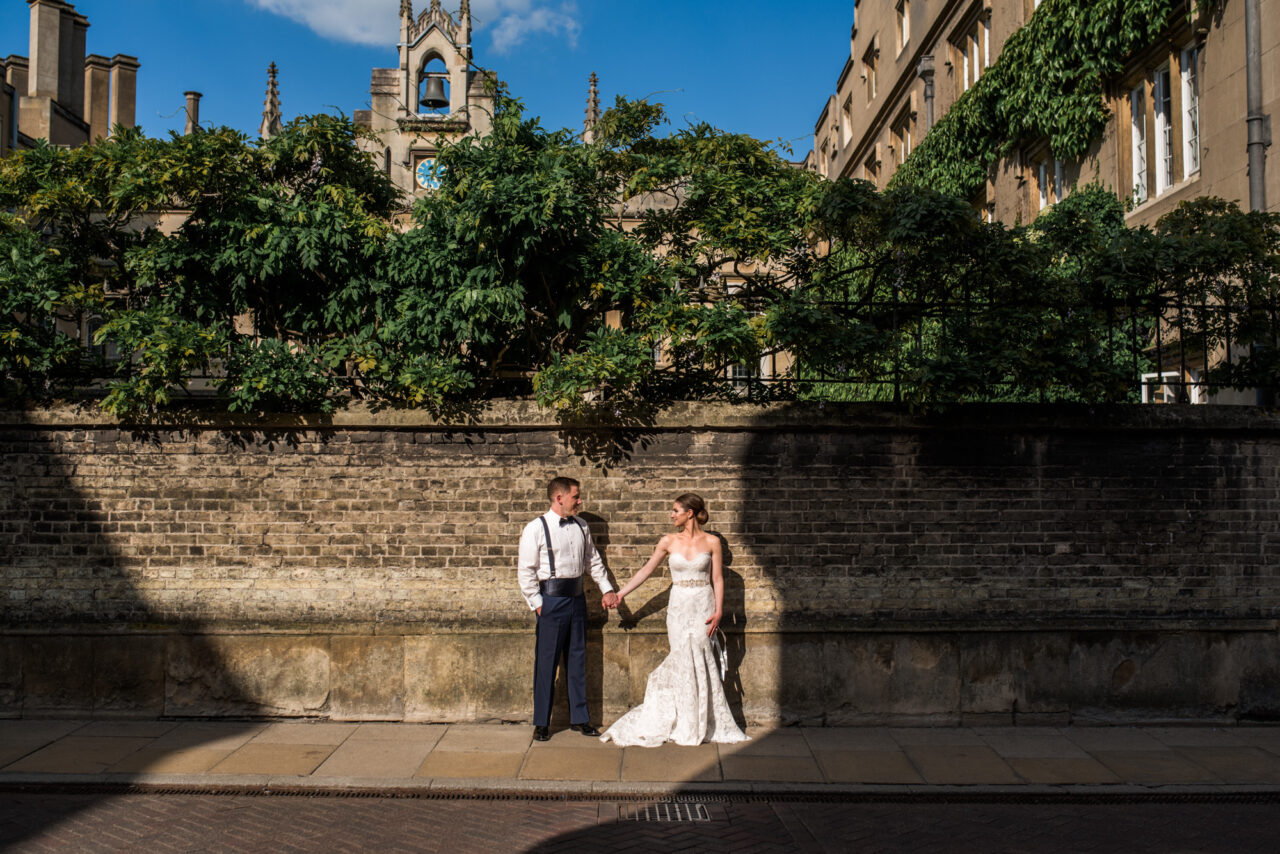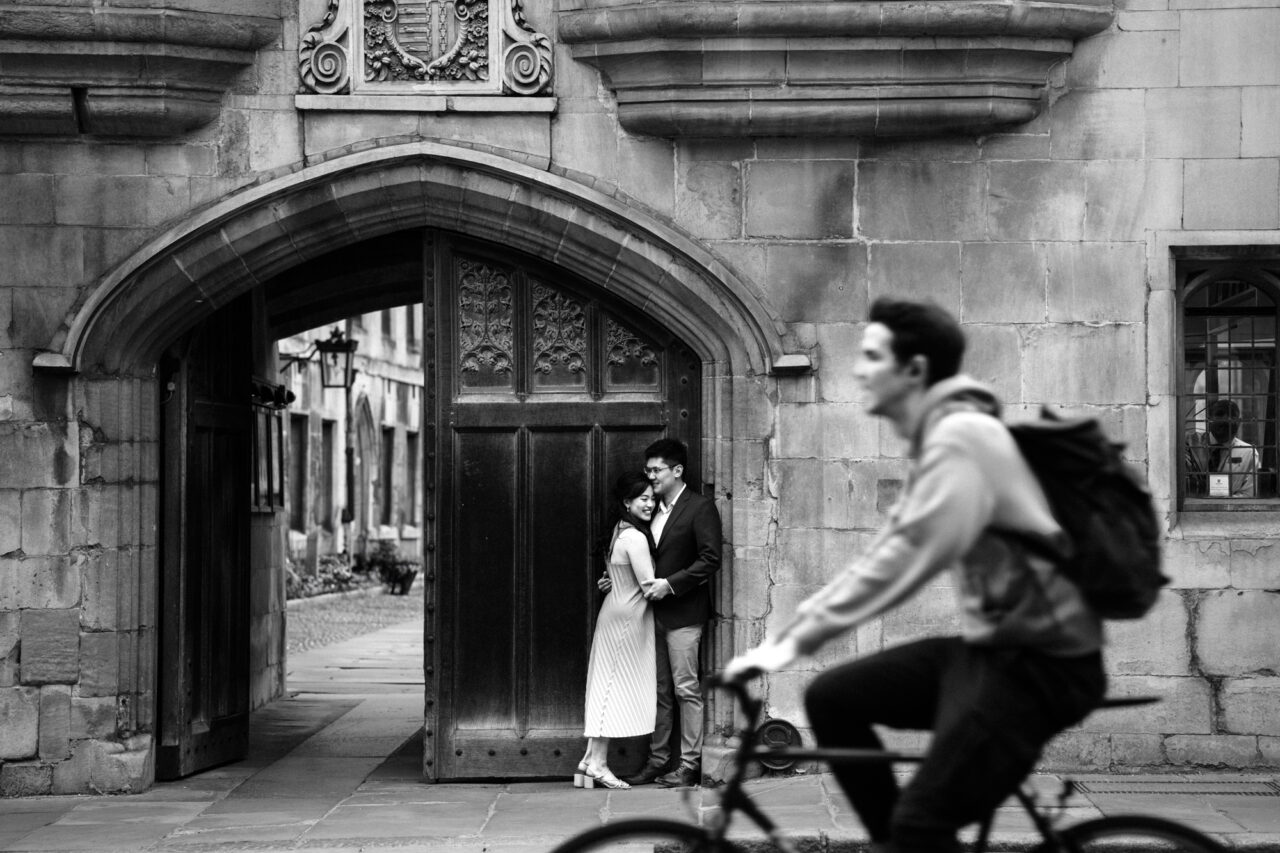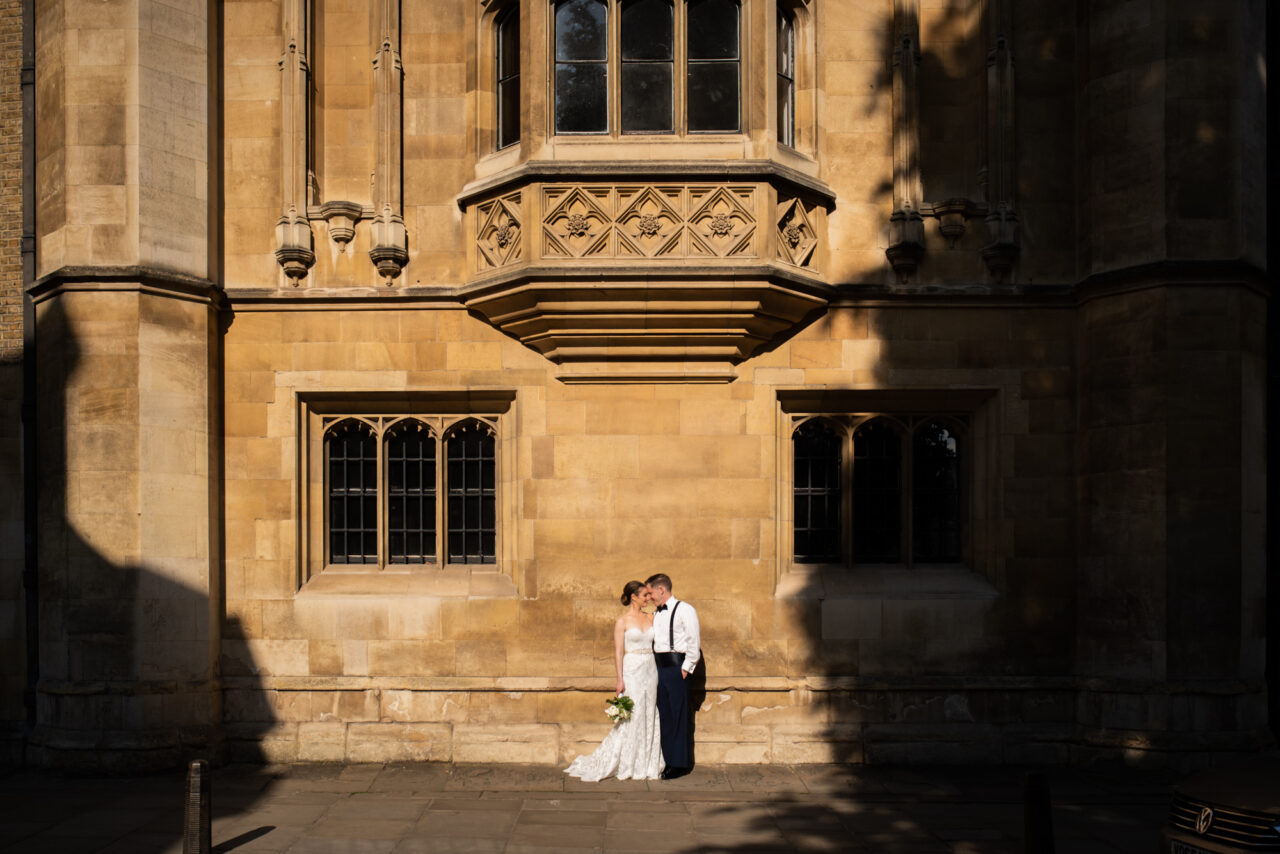 Testimonials
"We were grateful to have Chris as the photographer at our wedding in Cambridge. It was a small ceremony with close family only and Chris captured amazing natural shots of everyone. We loved Chris' calming demeanor during the day, his eye for beauty and passion for photography and weddings. Chris is a highly talented wedding photographer who offers excellent professional service. Highly recommended!"
Eric & Fiona, married at Pembroke College, Cambridge.
"Chris was our wedding photographer and also took two sets of engagement photos for us, one in Cambridge and one in Paris, and we cannot say enough wonderful things about him, both as a person and as a photographer. We absolutely loved our photos, as did our family & friends. We wouldn't hesitate to recommend him to everyone."
Rachel & Iain, married in Christ's College, Cambridge.
"We used Chris for our wedding in Cambridge in December and could not be more positive about him as a wedding photographer. Not only did we get lots of wonderfully curated pictures but he was also super patient and flexible during the day, which meant we could concentrate on enjoying ourselves and taking care of our guests. The quality of the pictures were spot-on, would definitely recommend his services."
Jessica & Dan, married at The Graduate Hotel, Cambridge.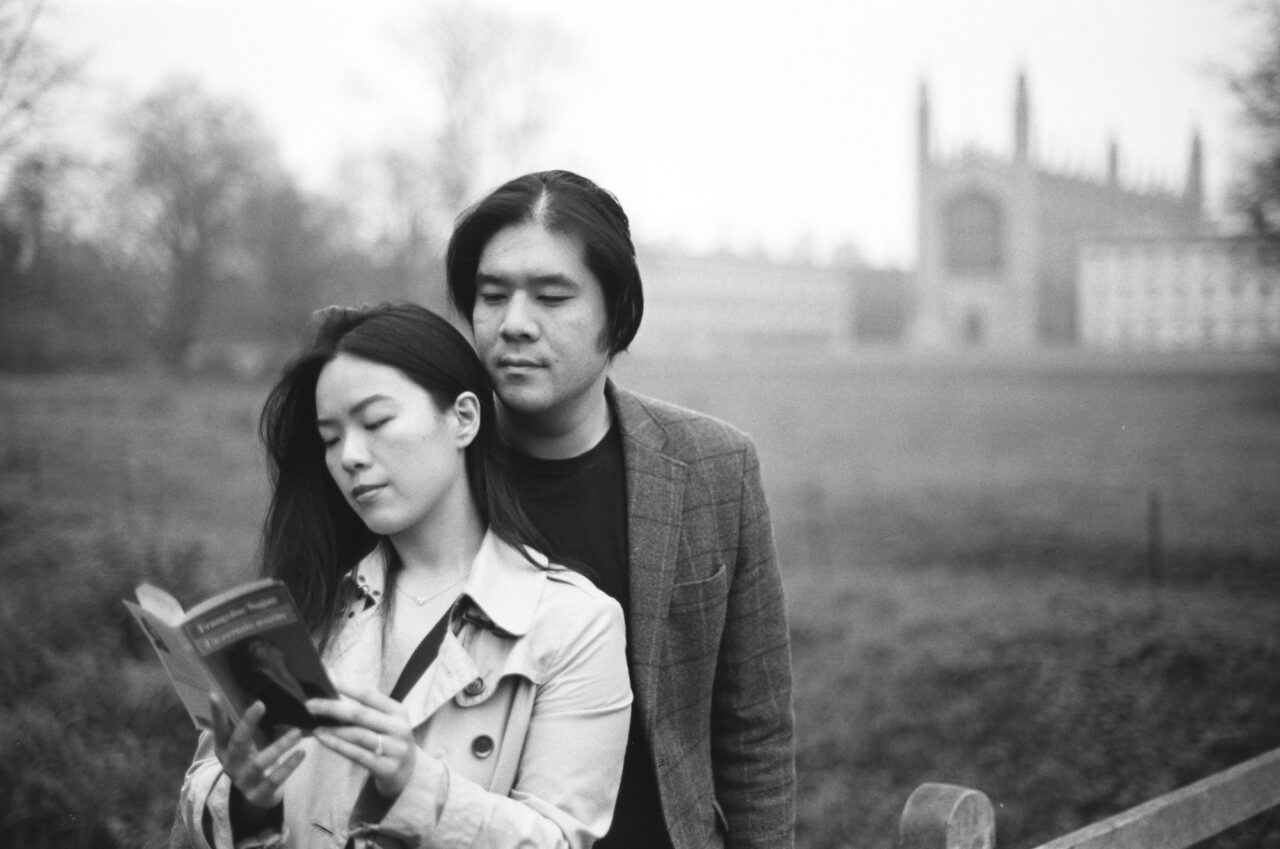 About Me
The first good photograph I took was of Bob Dylan. It was with a simple 35mm film camera at a music festival many years ago. The picture was just a snapshot, but it captured the spirit of the day – which is what it's all about.
Photography and music have always been linked for me as I spent many years photographing concerts and musicians for a newspaper. All through this time I was learning how to use a camera and how to photograph people and it was a wonderful way to learn.
Today I'm a wedding photographer and videographer and could not be happier. If you feel a connection to my style of photography it would be a pleasure to join you on your wedding adventure and to document your special day.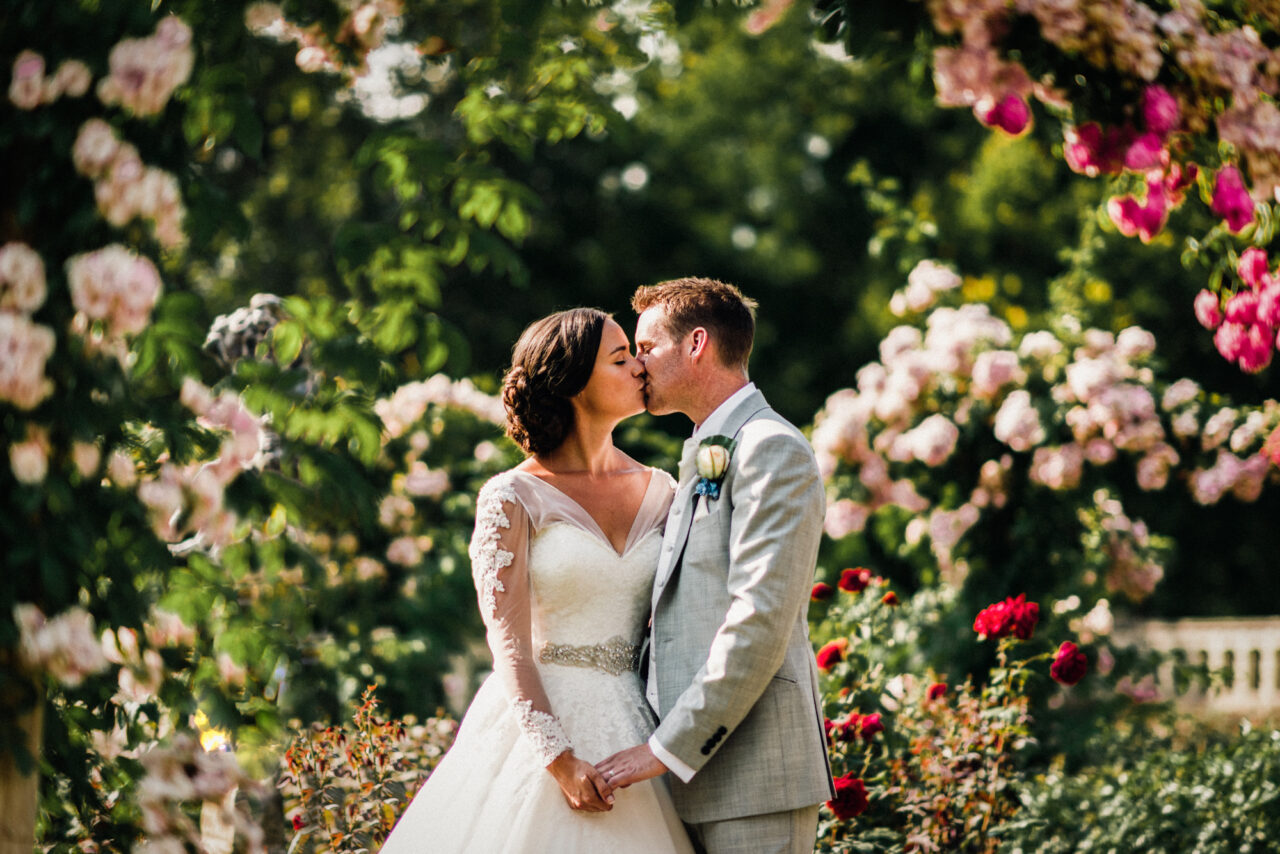 Planning a Pre-Wedding Photoshoot in Cambridge?
If you're planning a pre-wedding engagement photoshoot in Cambridge I'd love to hear from you. I have packages available for full-day and half-day sessions. I'd love to hear your ideas.