Queens' College Wedding Photography Inspiration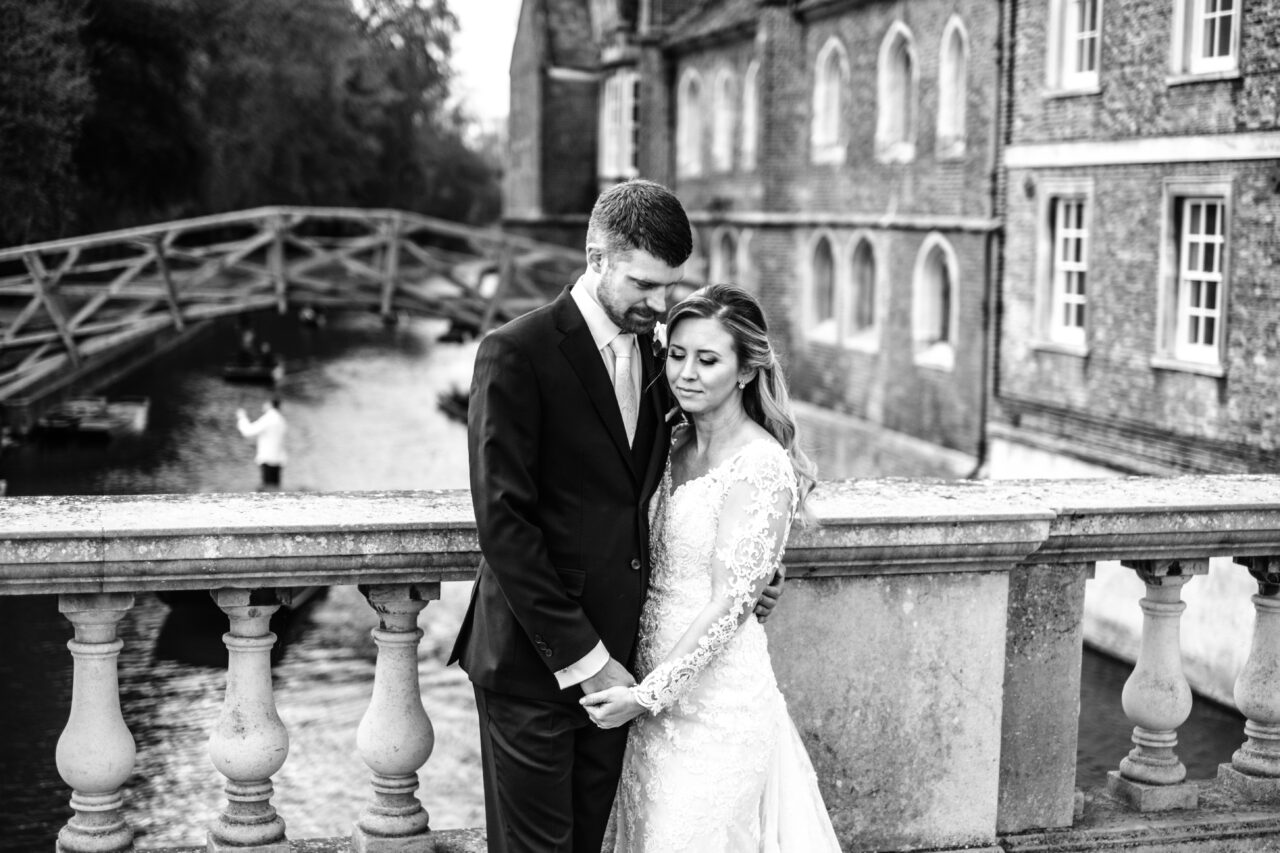 Hello – and thanks for finding my wedding photography! In this collection of pictures I am highlighting my Queens' College wedding photos as well as offering some ideas and hopefully some inspiration for your own Queens' wedding.
I'll show some pictures from ceremonies in the intimate Munro Room and also the ornate Queens' College Chapel – as well as other wonderful settings in the college grounds.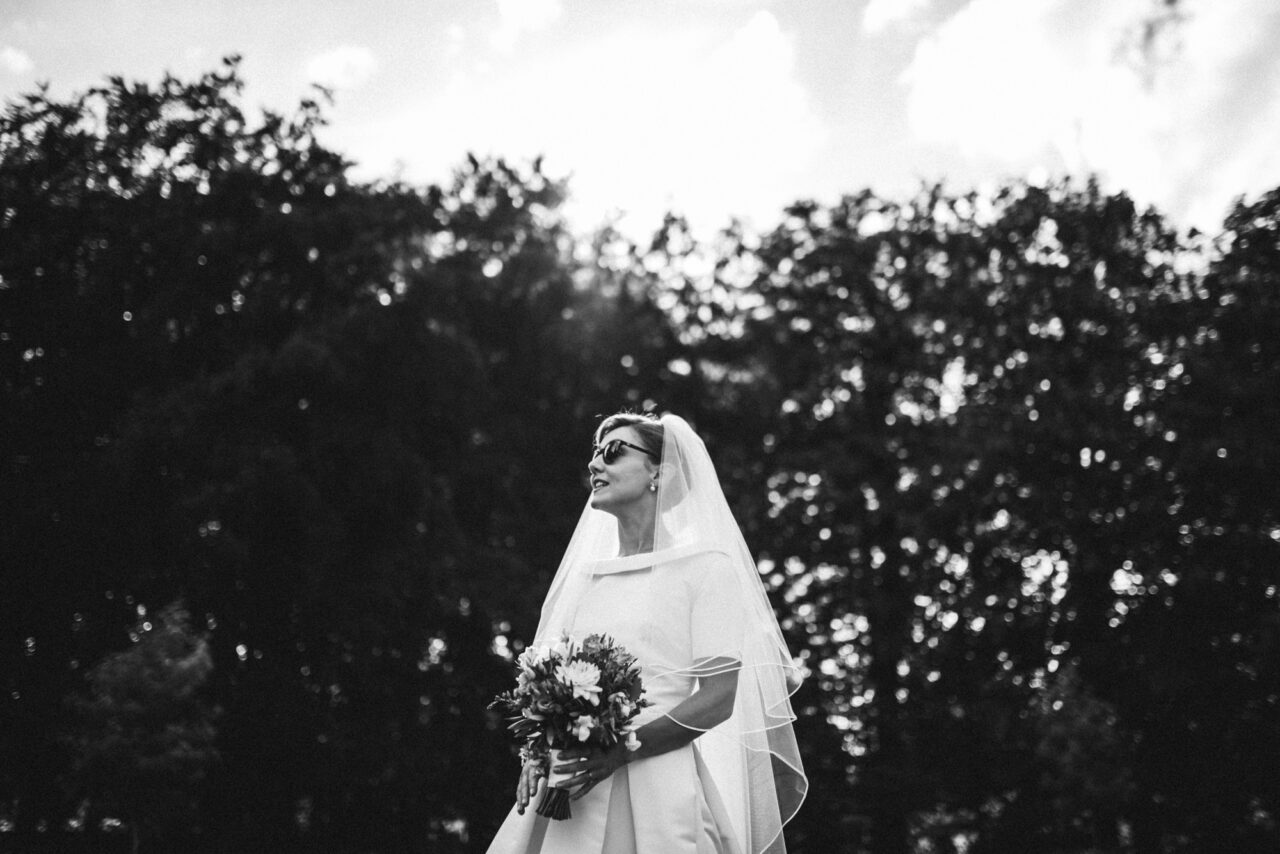 Queens' College Chapel
The college chapel is a truly breathtaking setting for a wedding ceremony. I have photographed two weddings here and love that it has a grand, spectacular feel to it, without ever losing a sense of intimacy. The wood panels and decorations of reds and gold give this special space a warm and magical atmosphere.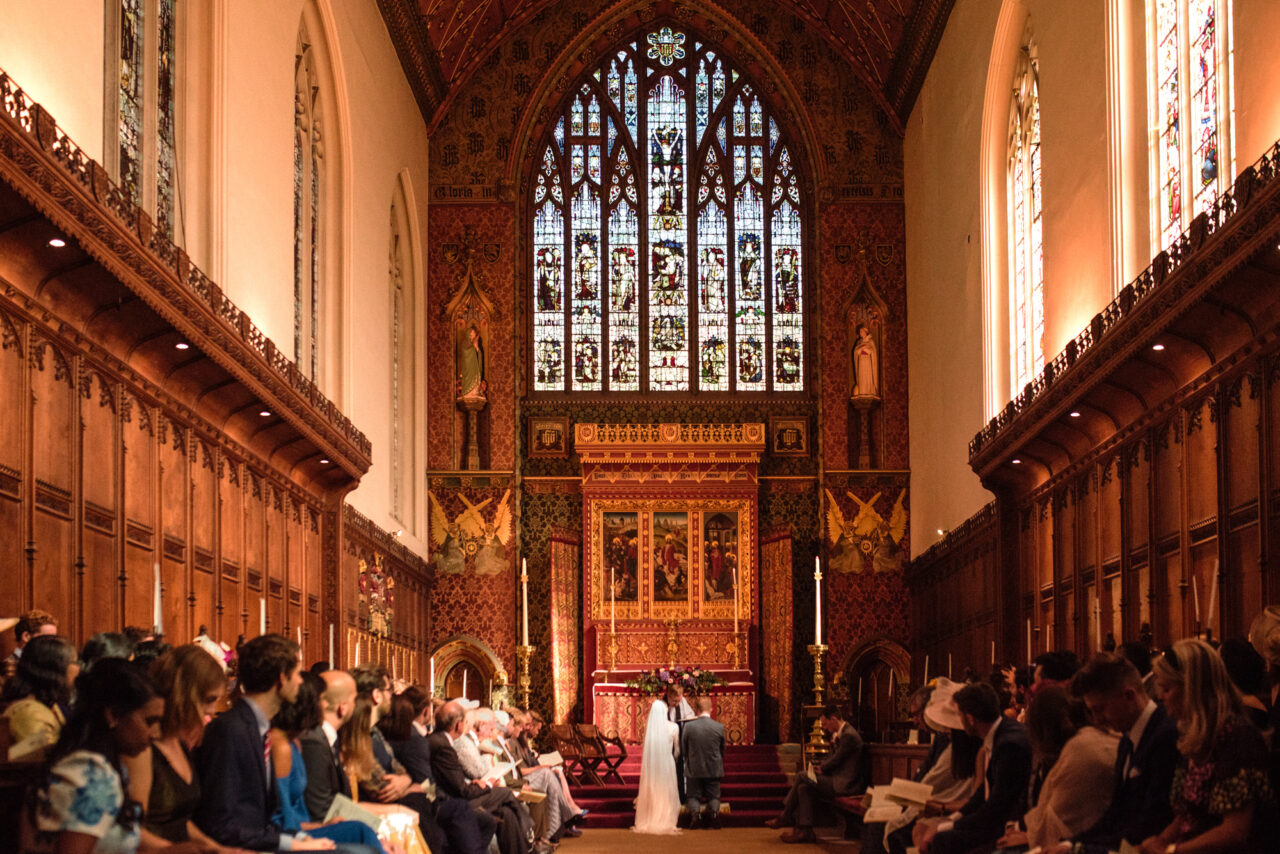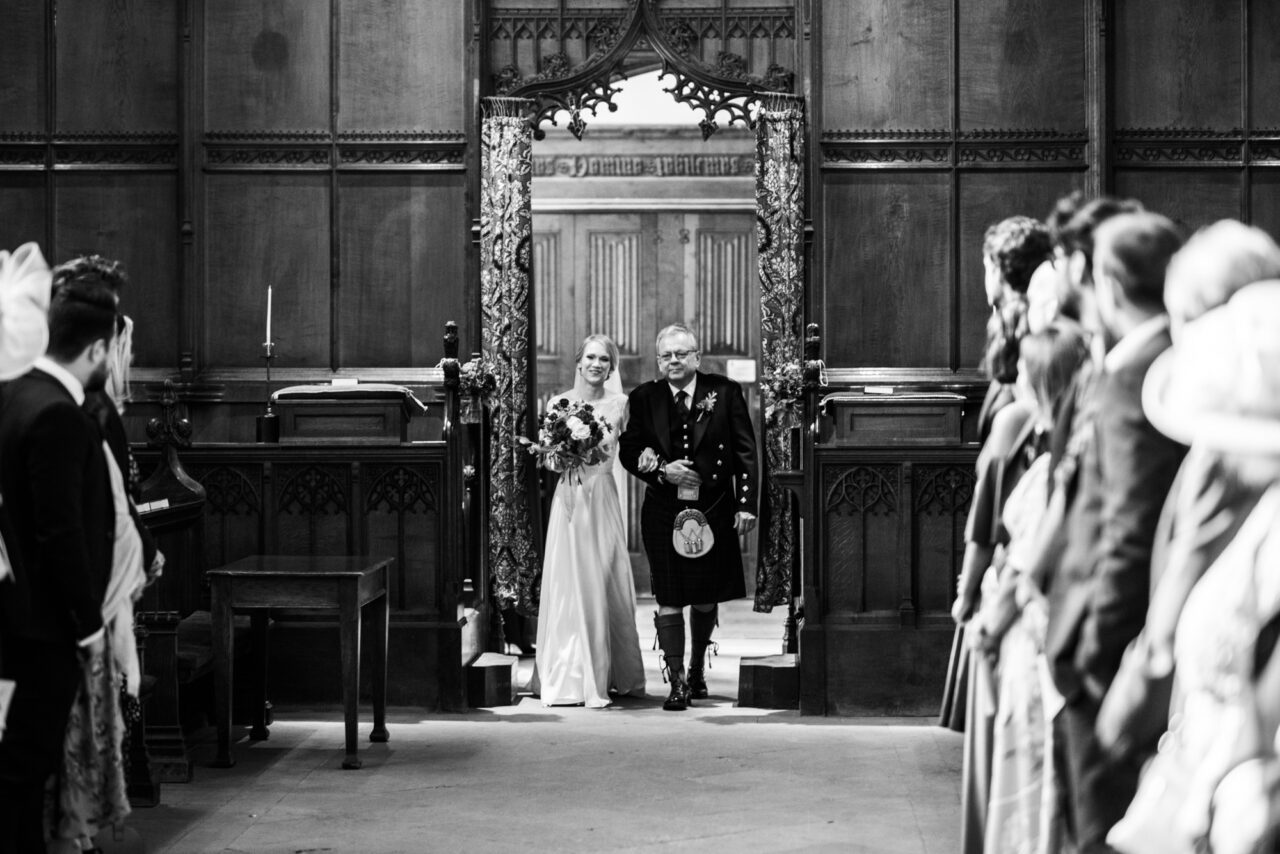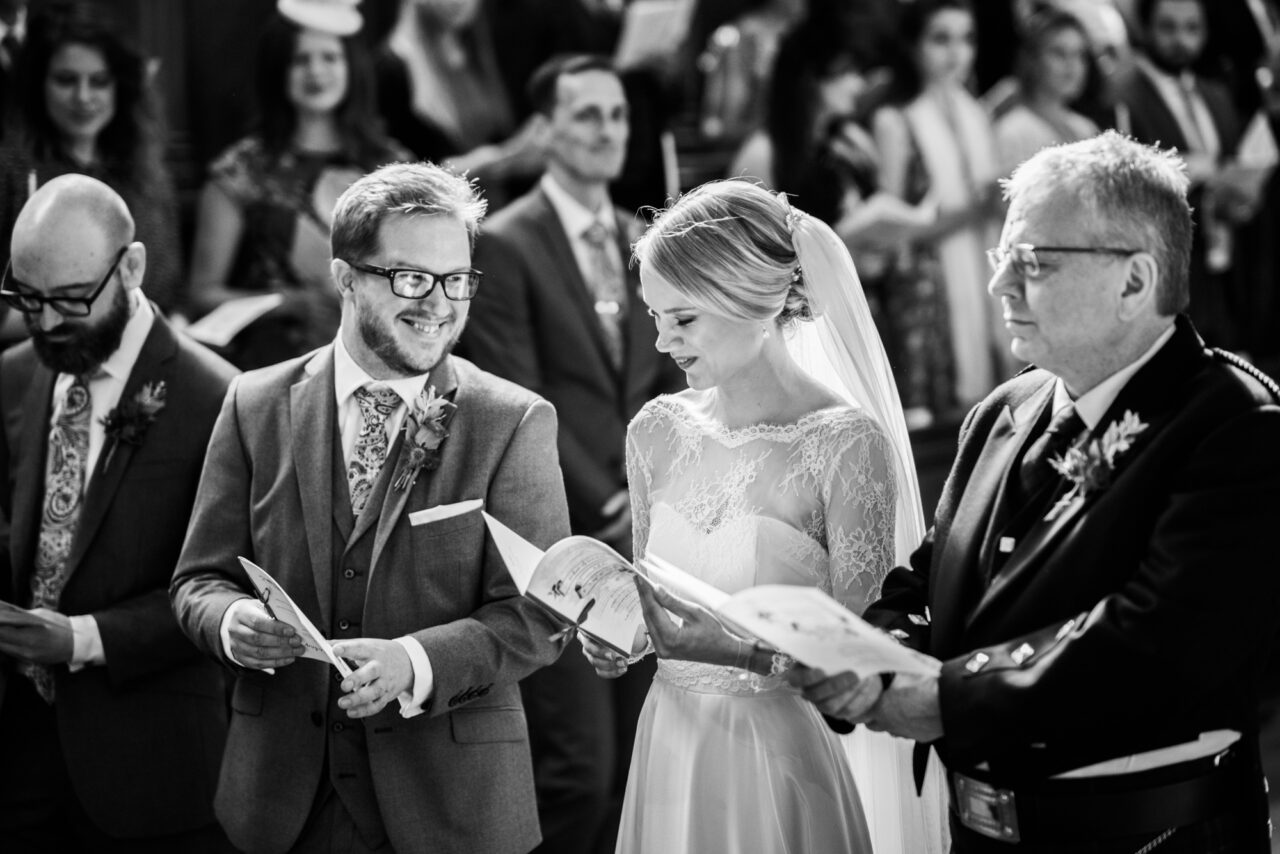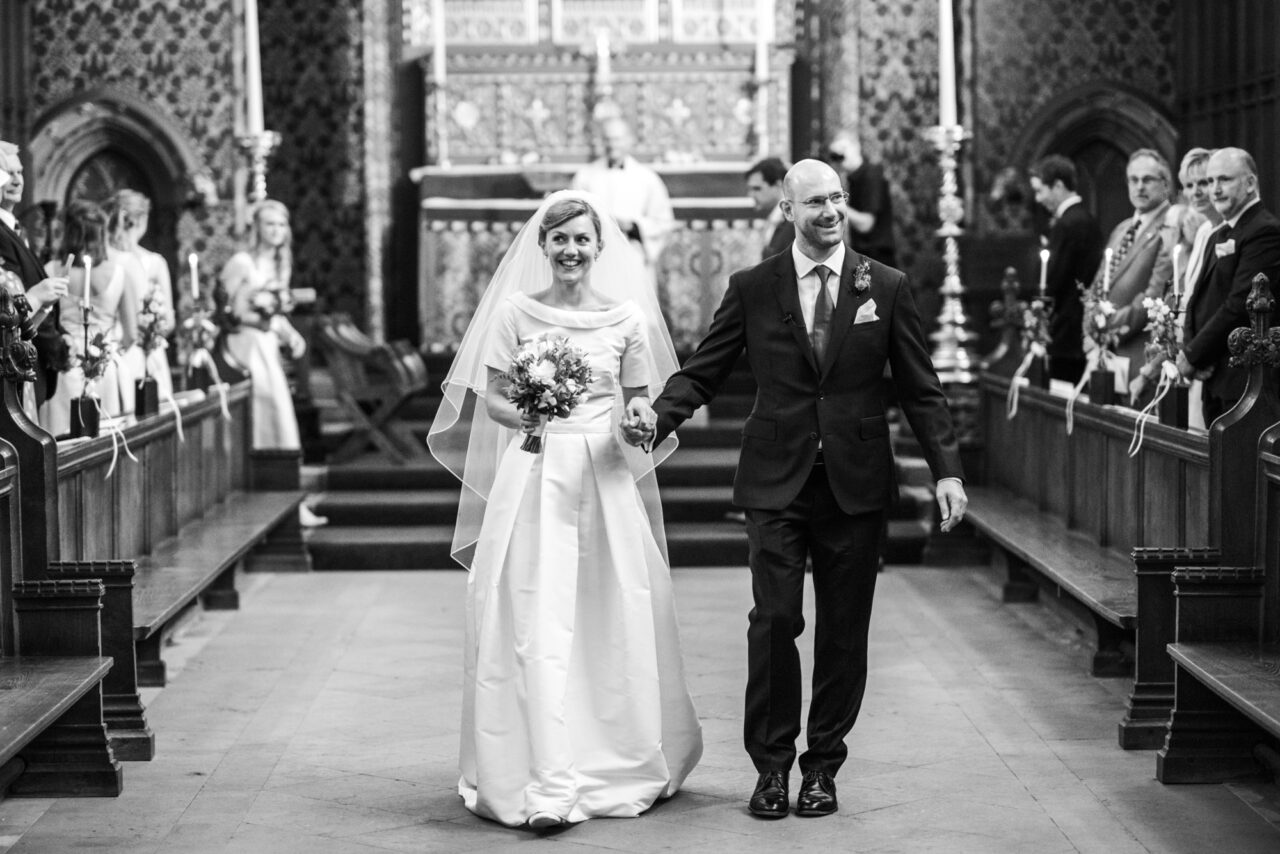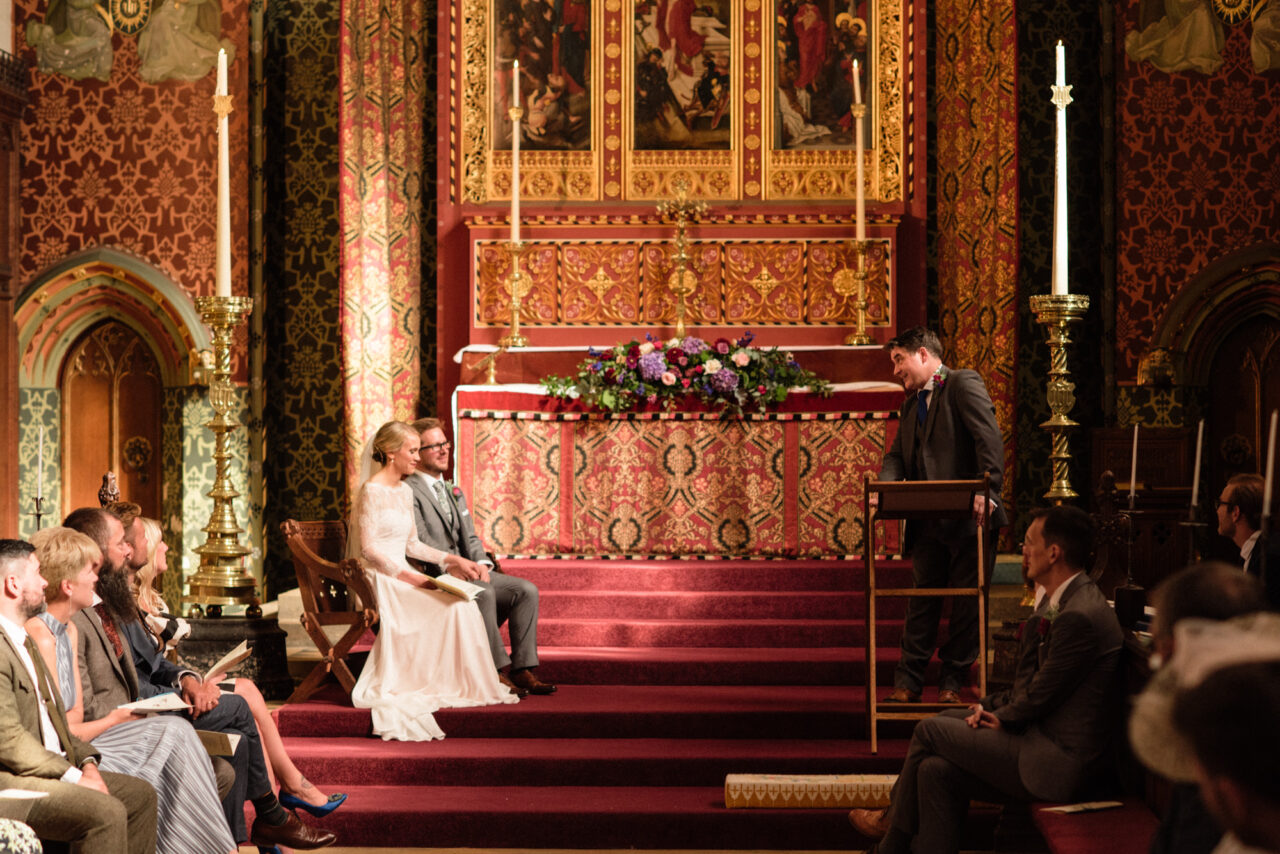 The Munro Room
For a truly intimate wedding ceremony at Queens' College the Munro Room provides quite a homely feel. It has the atmosphere of a cosy study – sections of its walls are lined with bookcases and there are wooden beams across the high ceiling. The light from the large windows in this room can be truly gorgeous.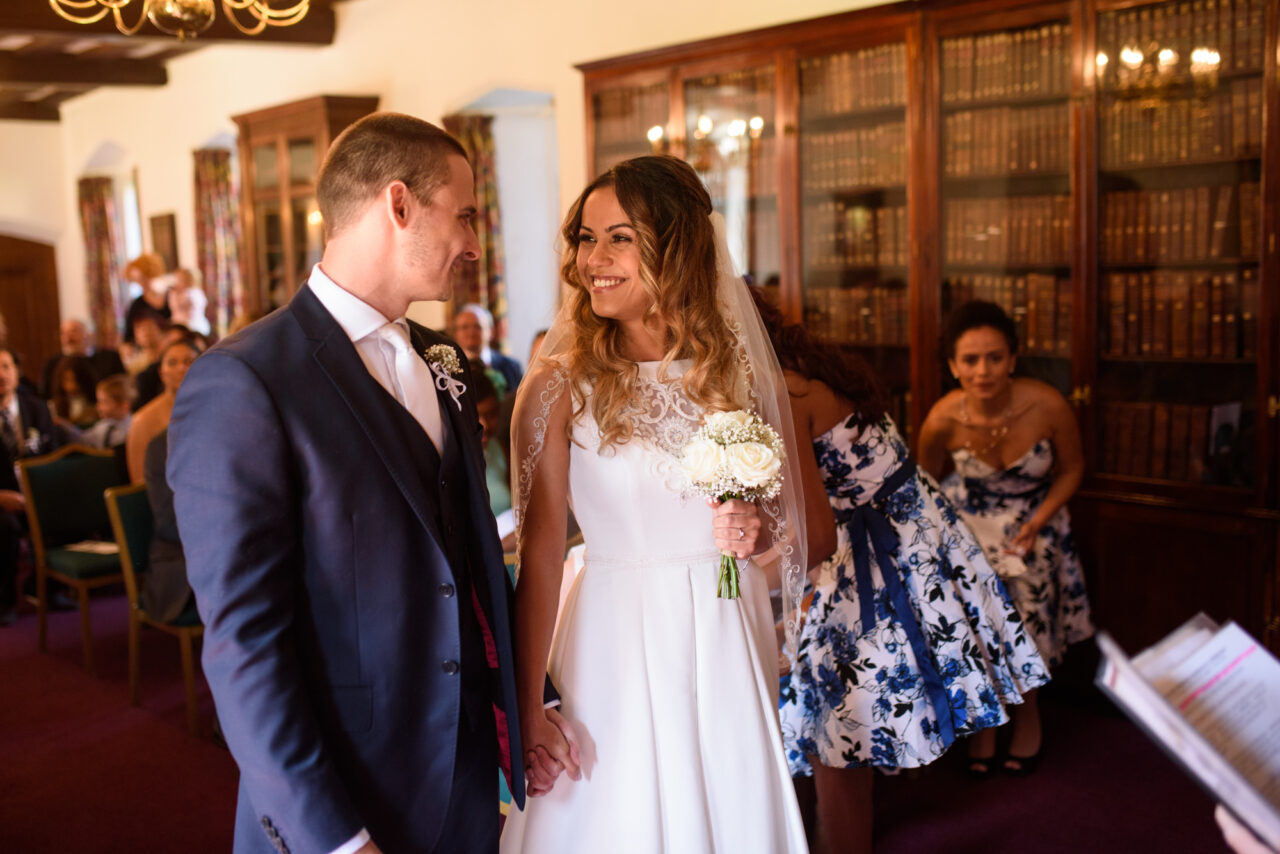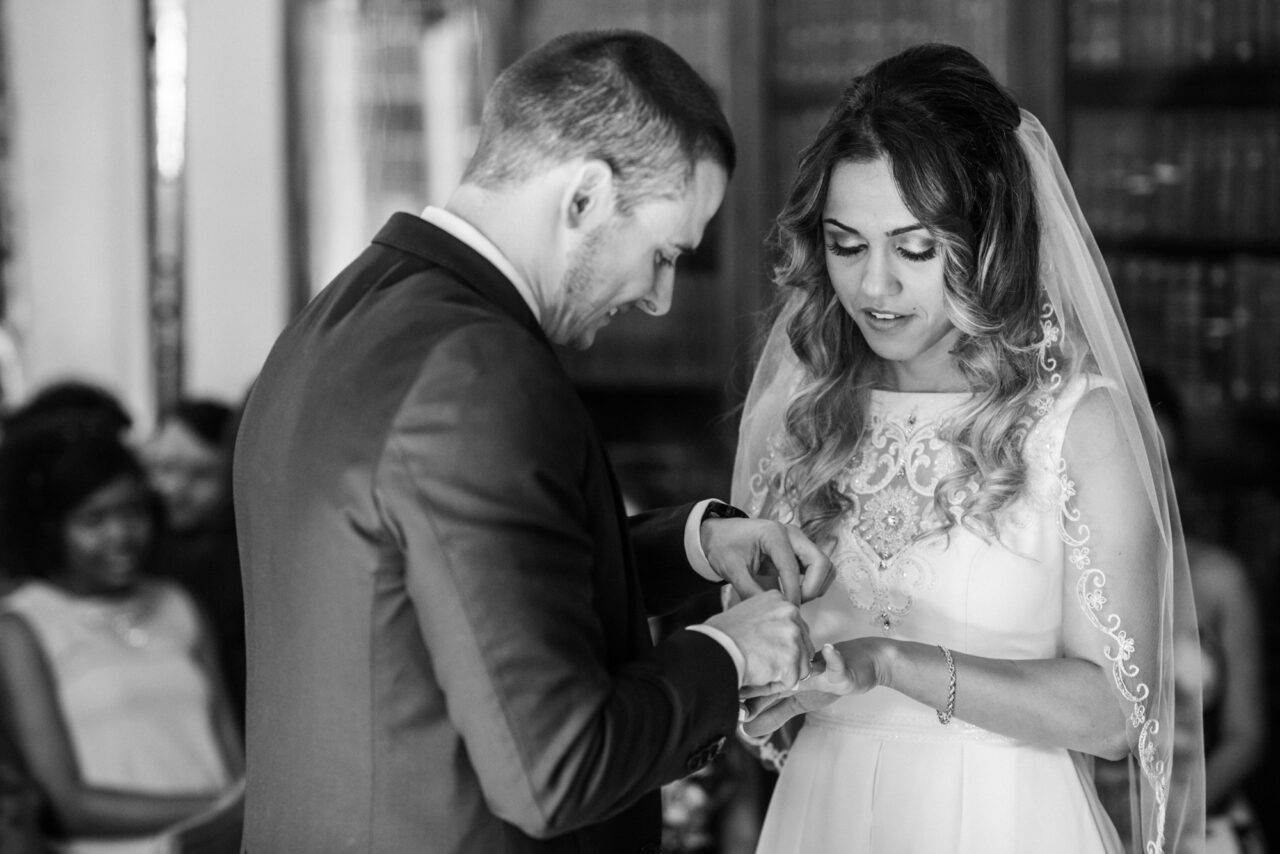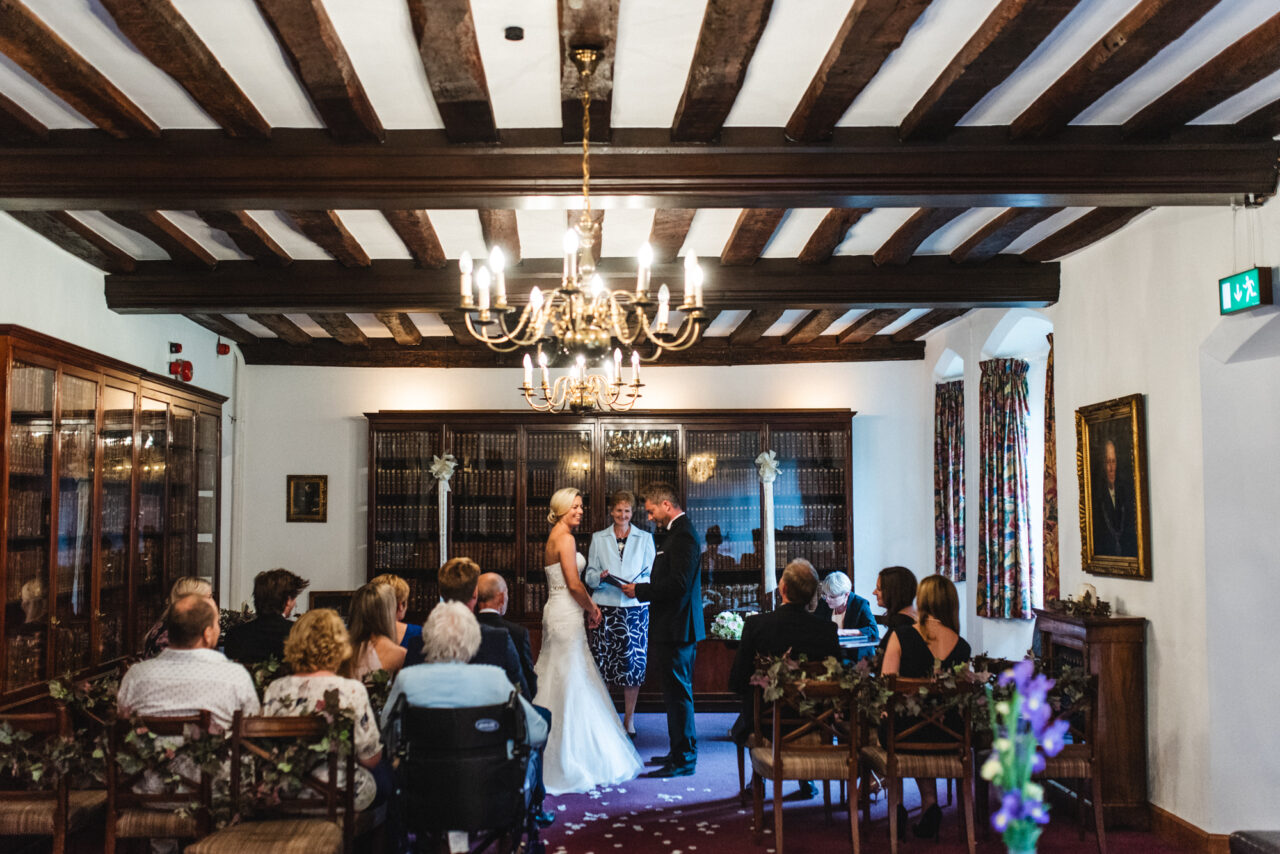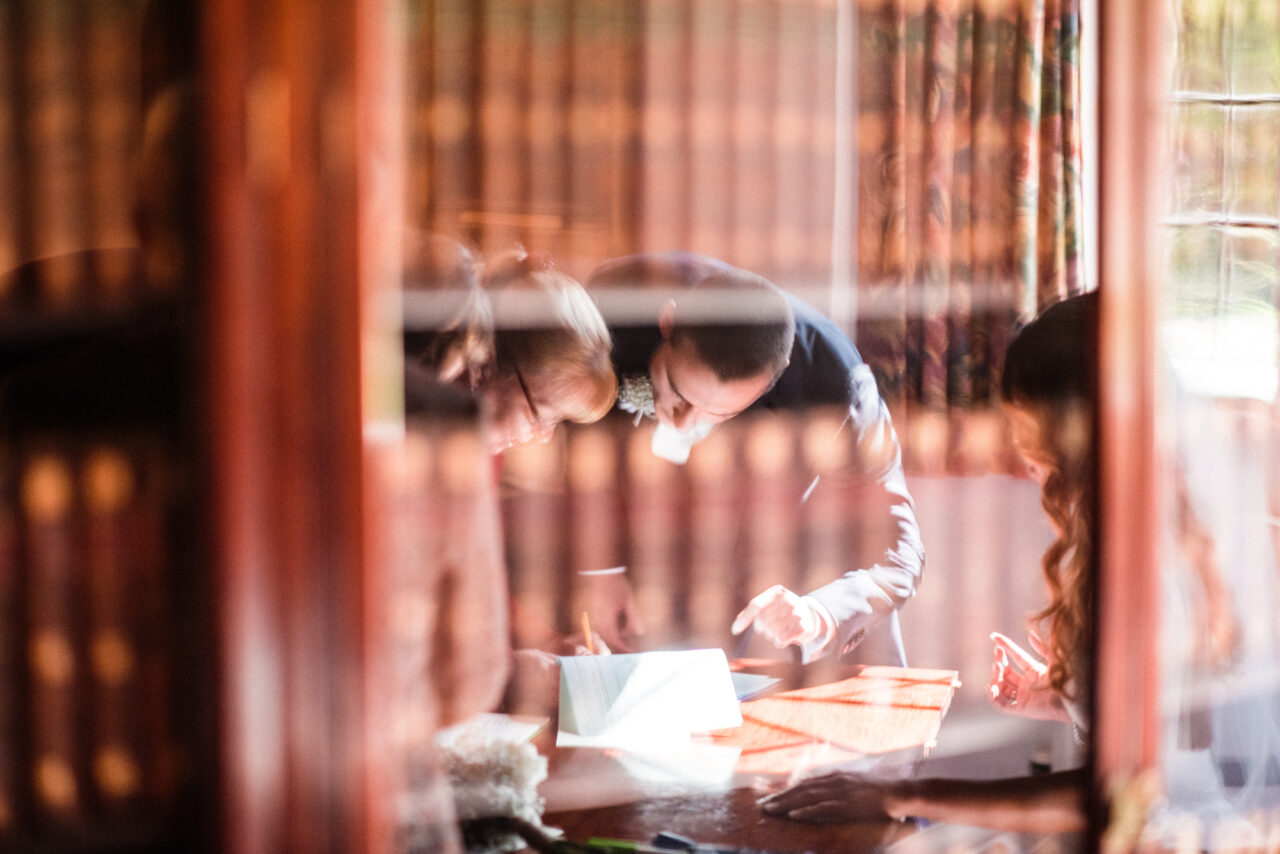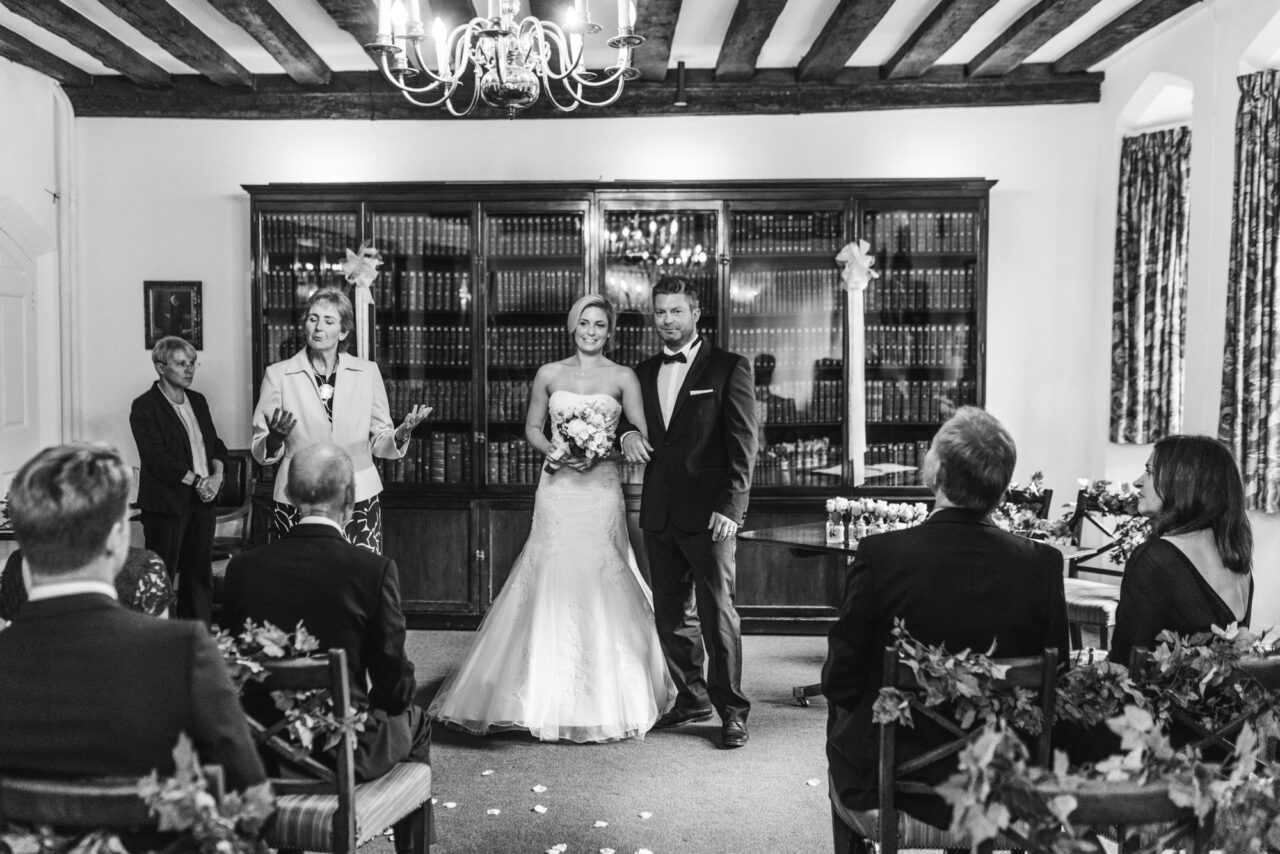 Group Photos
As you can imagine, there are so many suitable places for taking family group pictures in the grounds of Queens'. In the courtyard or in the garden by the river are two perfect spots. I am usually guided by where your outside drinks reception is taking place – but of course I also keep an eye on where the light is best.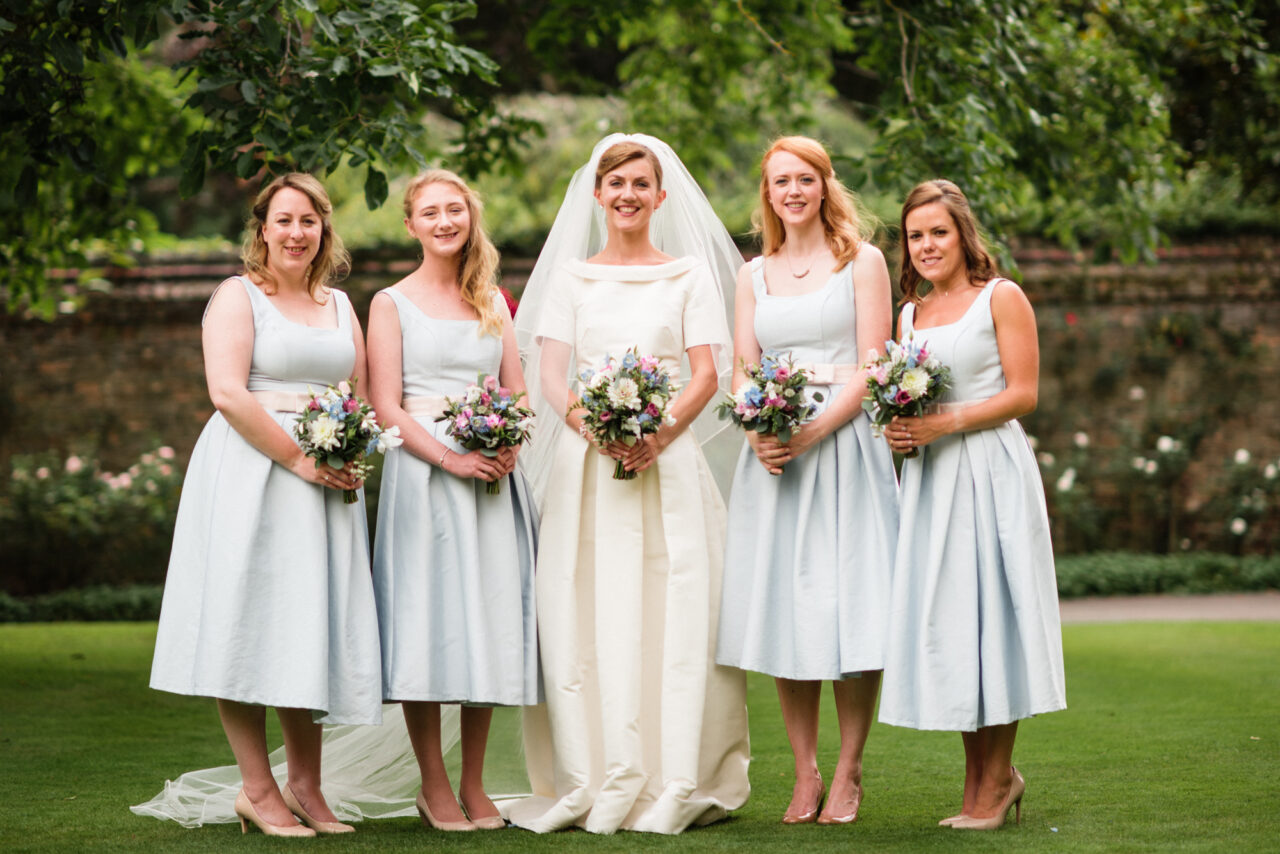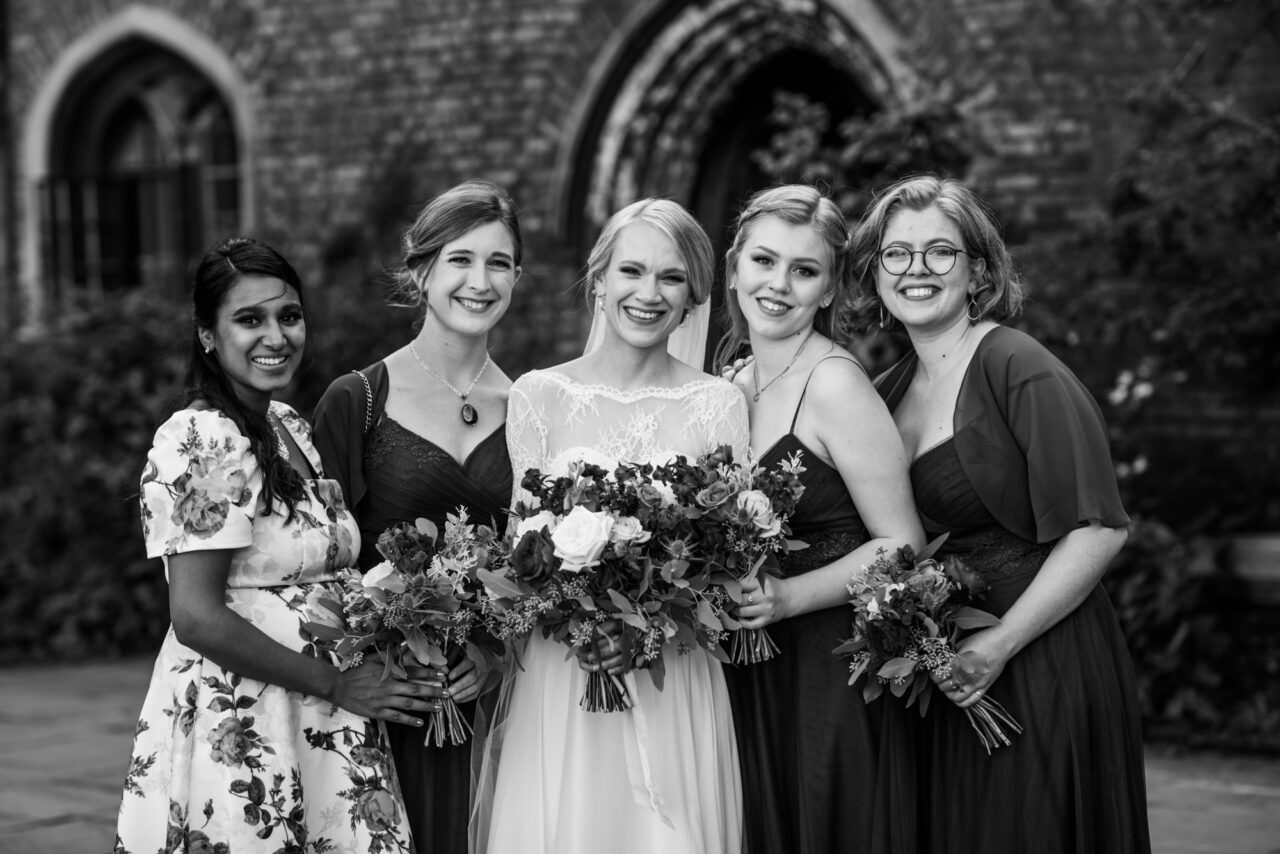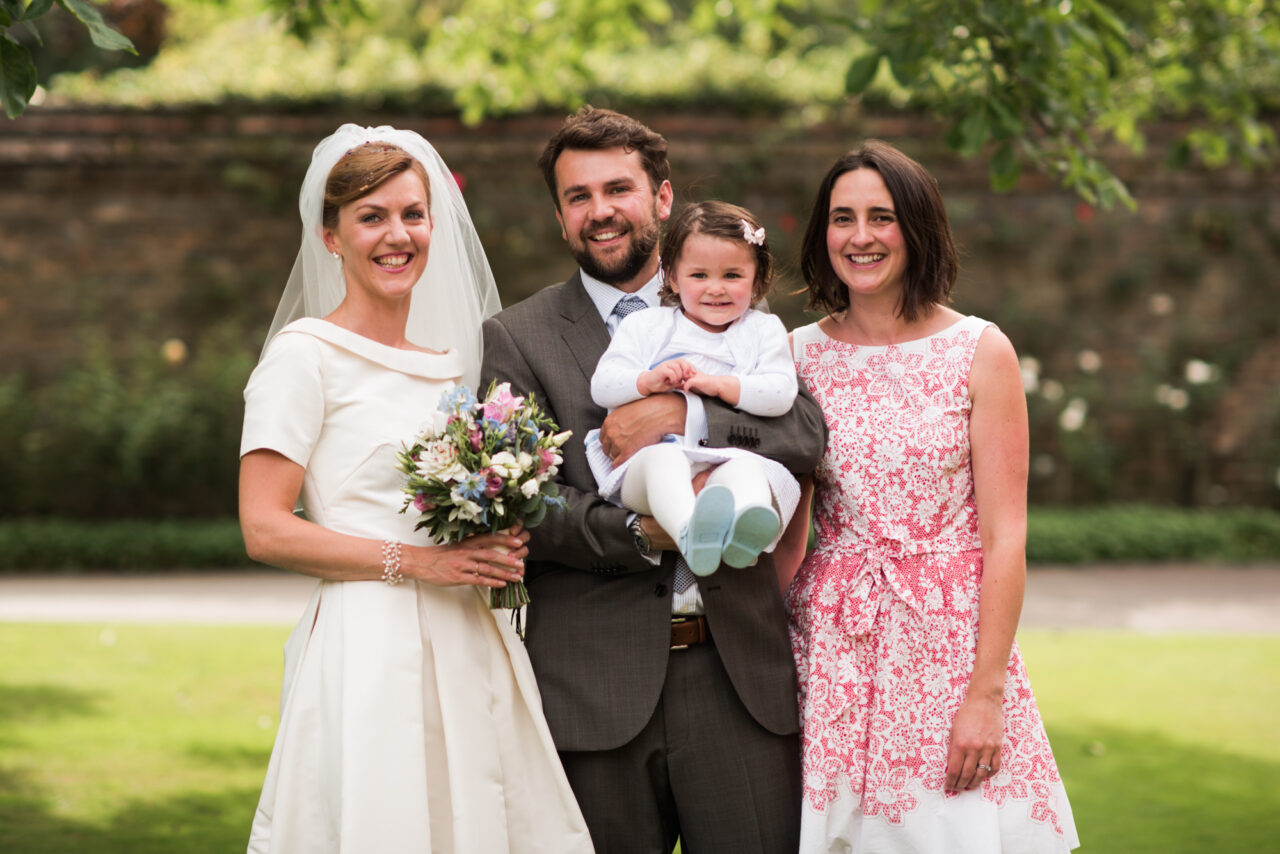 The Old Hall
The beautiful and elaborately decorated Old Hall at Queens' is hard to put into words. It's a breathtaking setting for your wedding breakfast and speeches. One special couple, pictured below, danced their first dance in the hall shortly after their entrance. With daylight still pouring in through the stained glass windows they danced slowly to the most ethereal and hypnotic live piano filling the hall.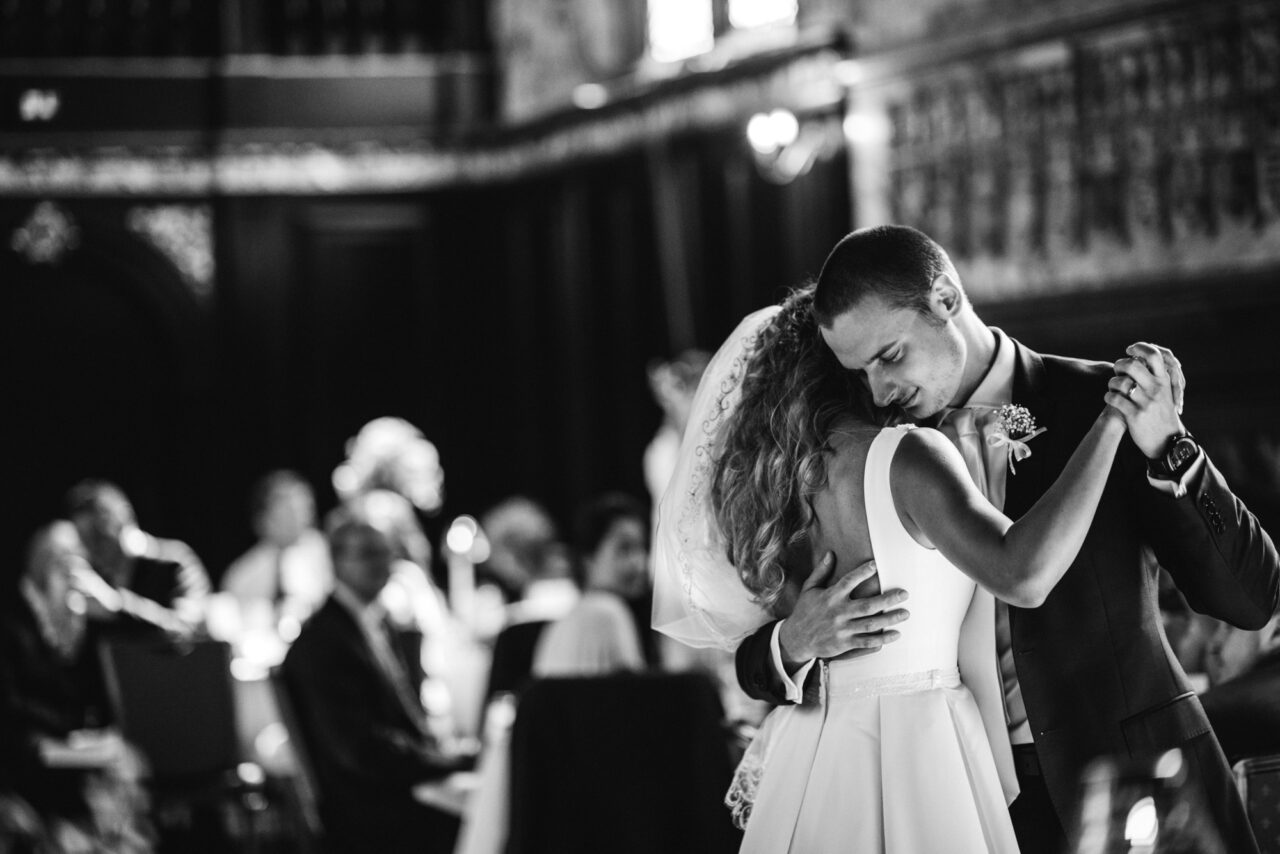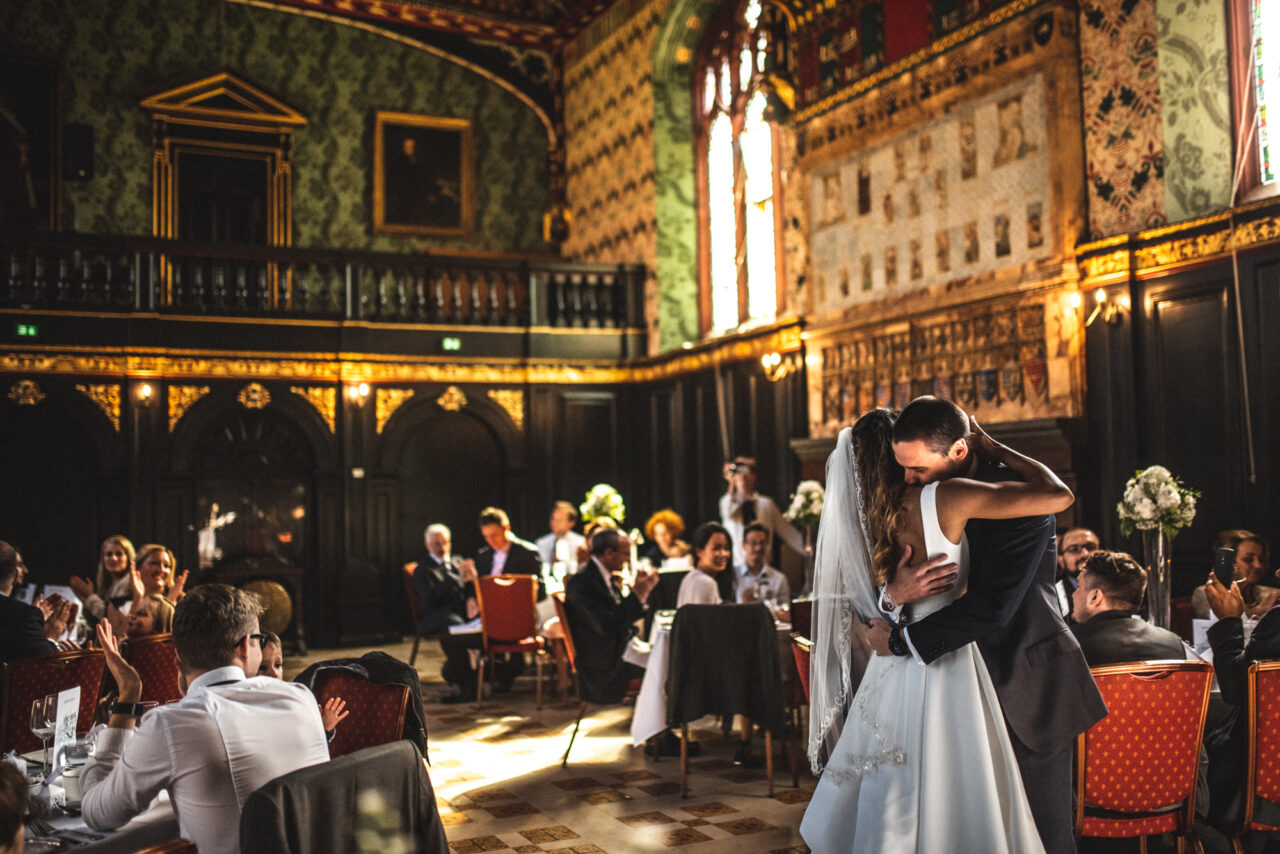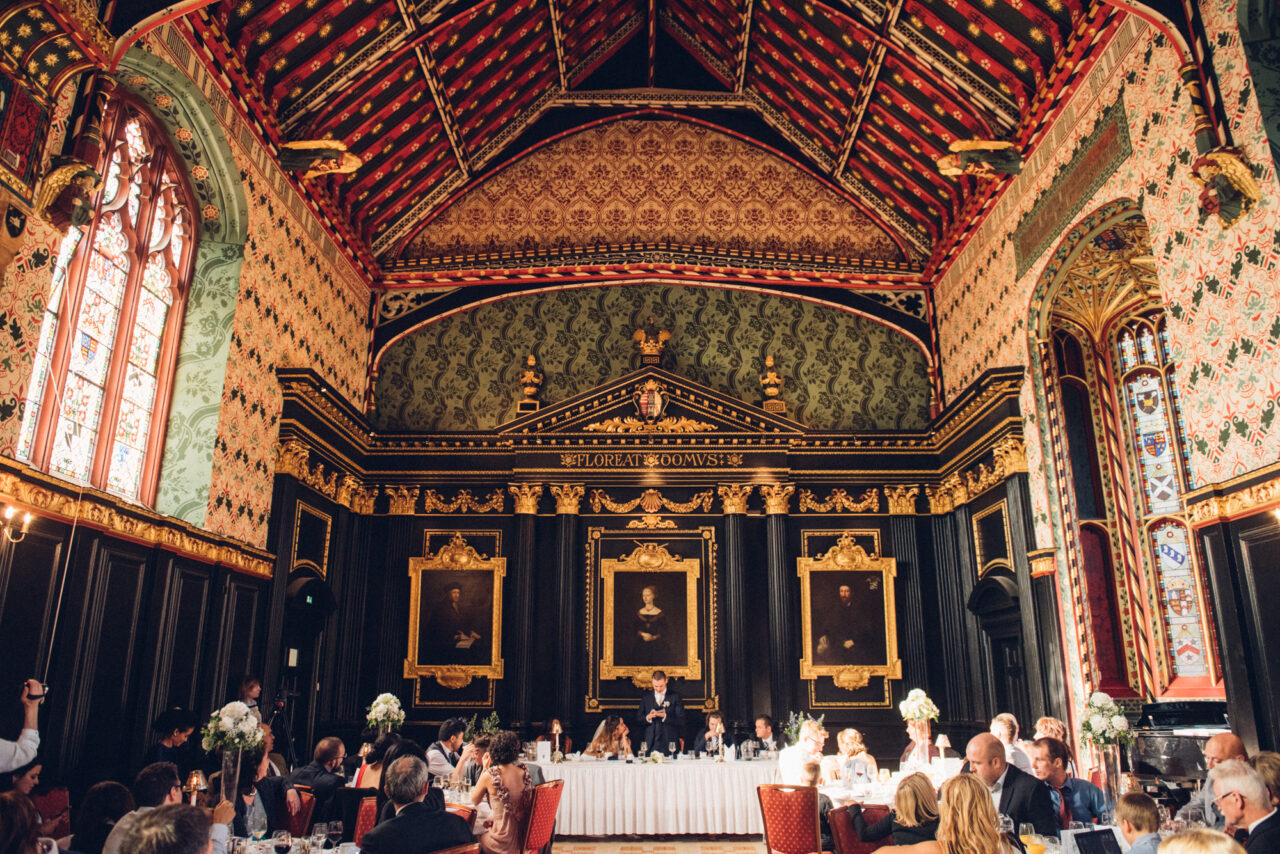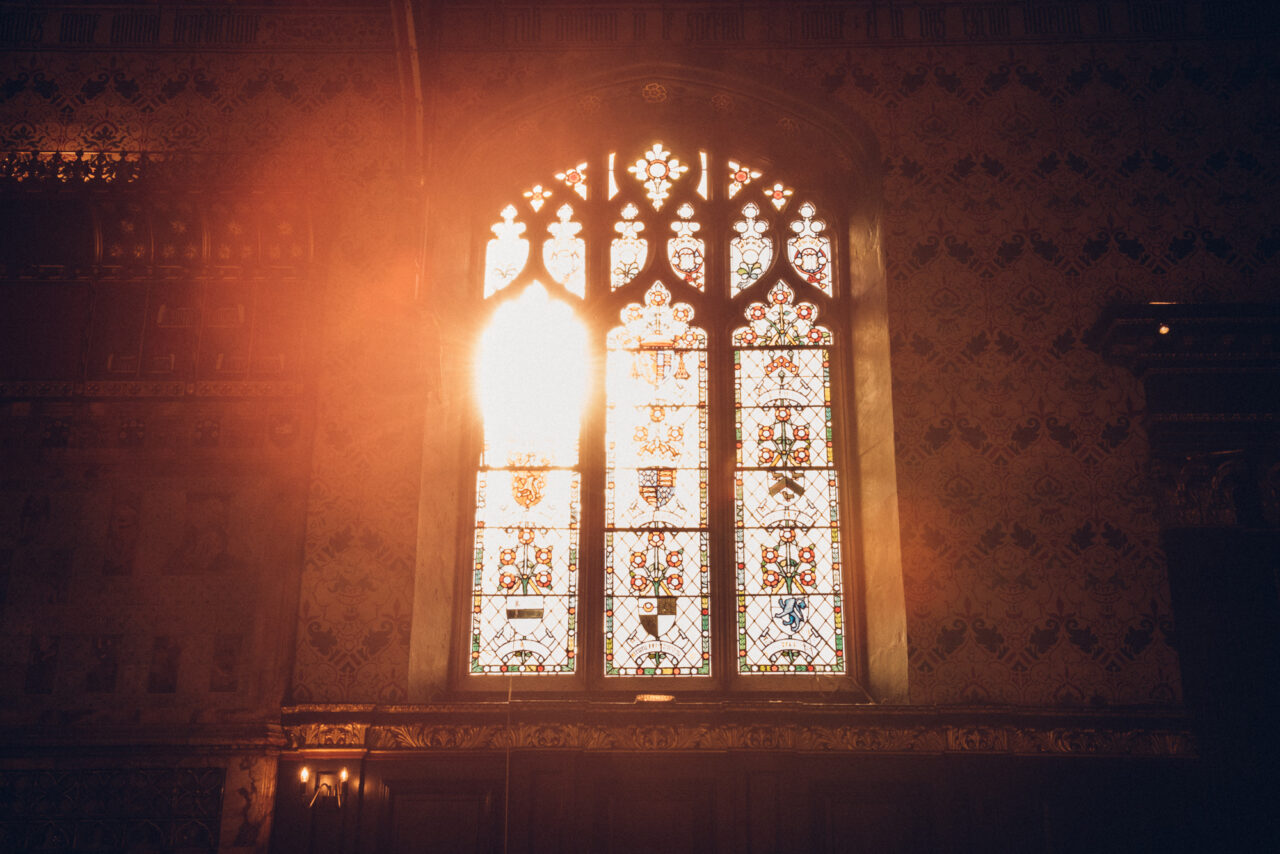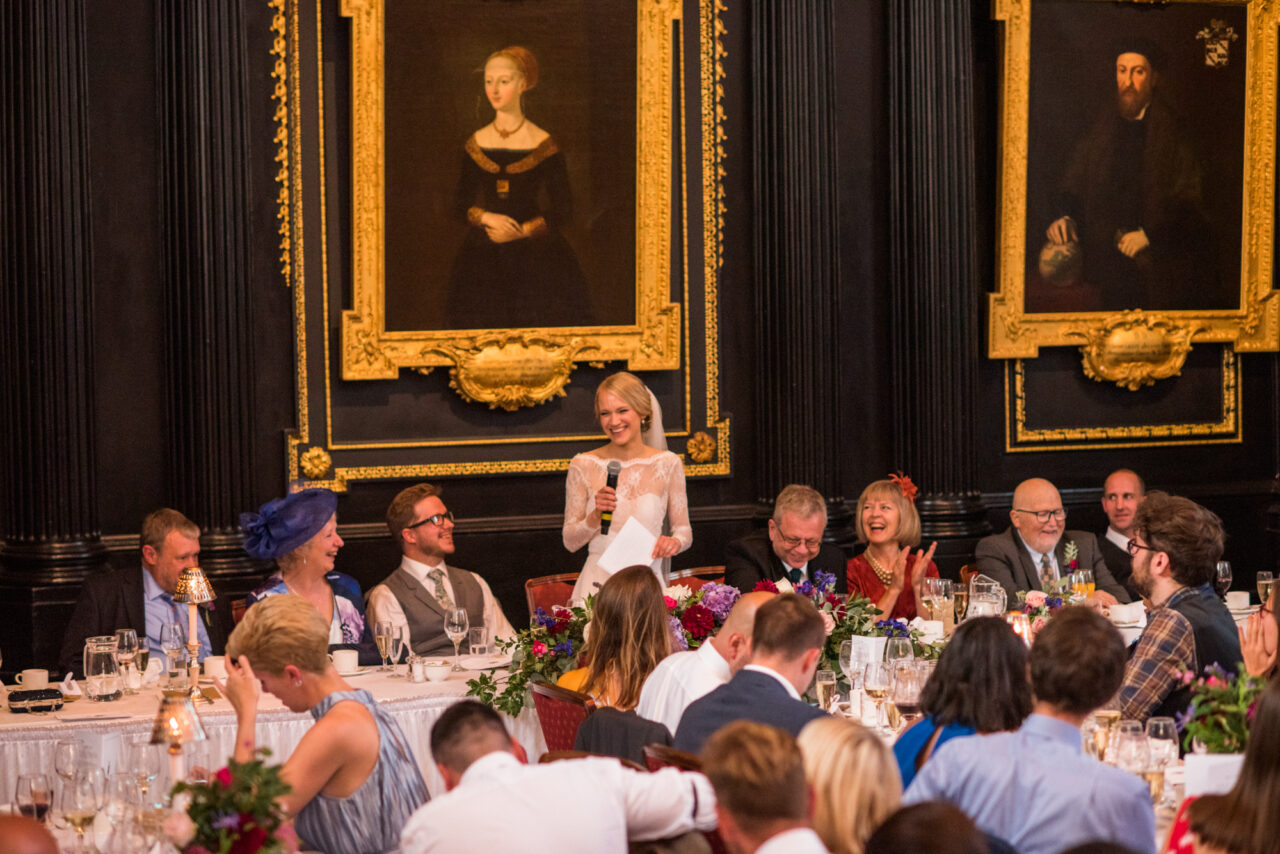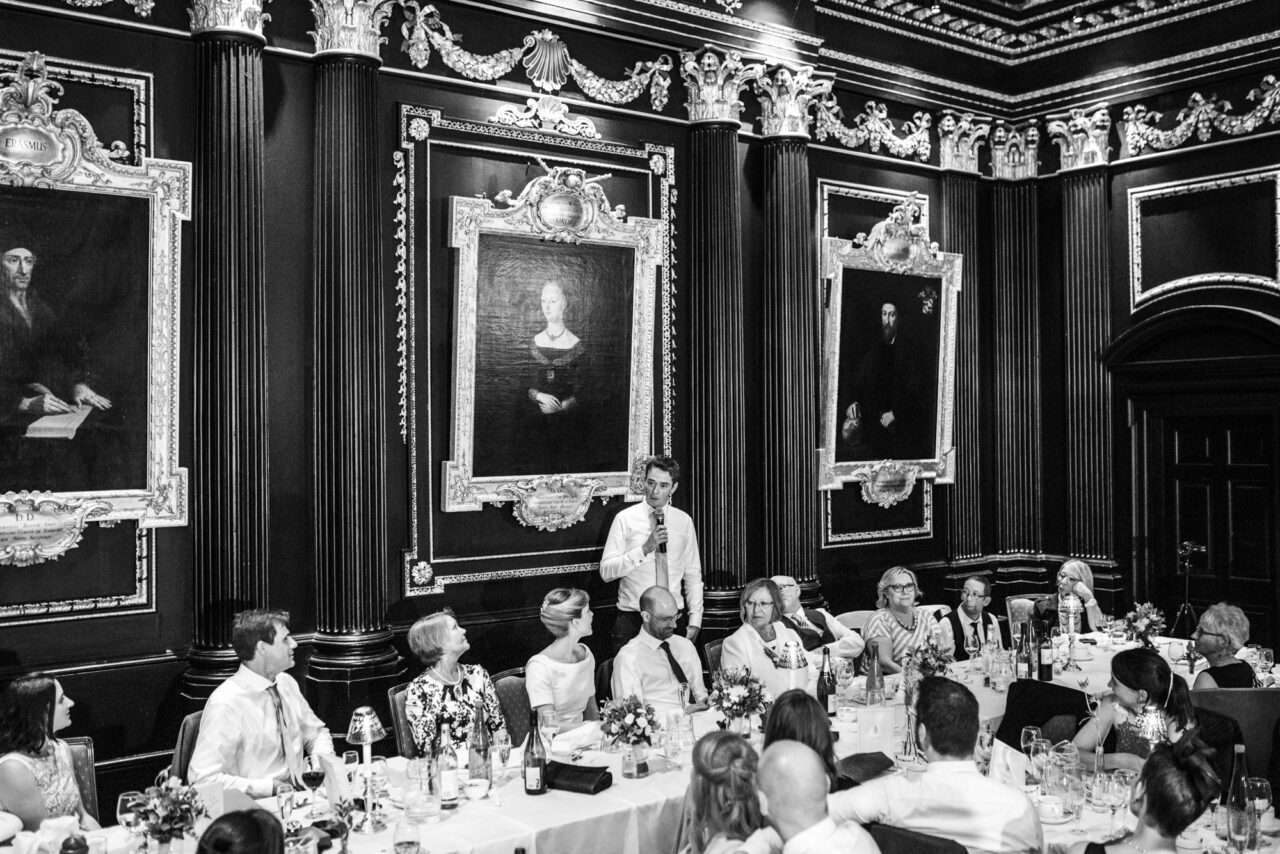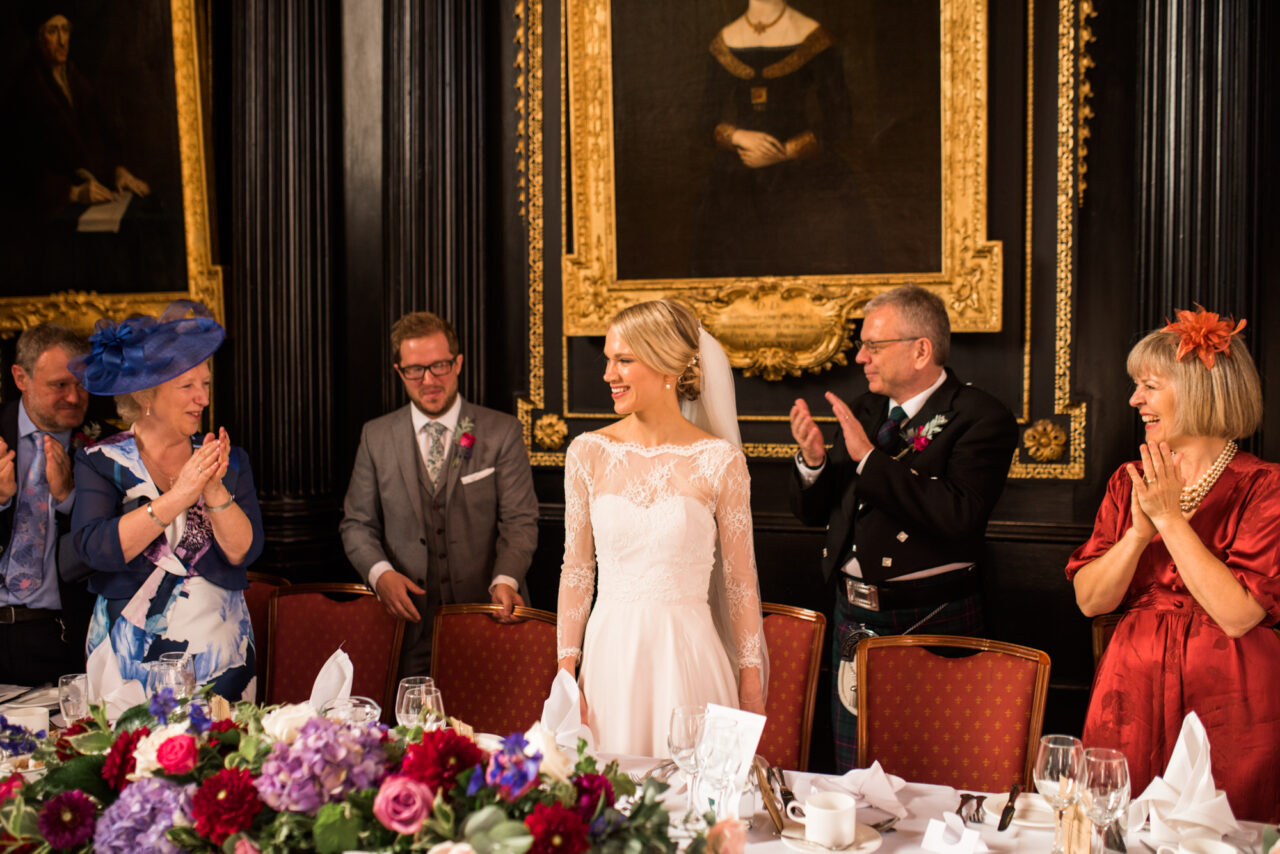 The Fellows Garden
The garden is often used for drinks receptions and provides a perfect space for relaxed couple portraits and group photos.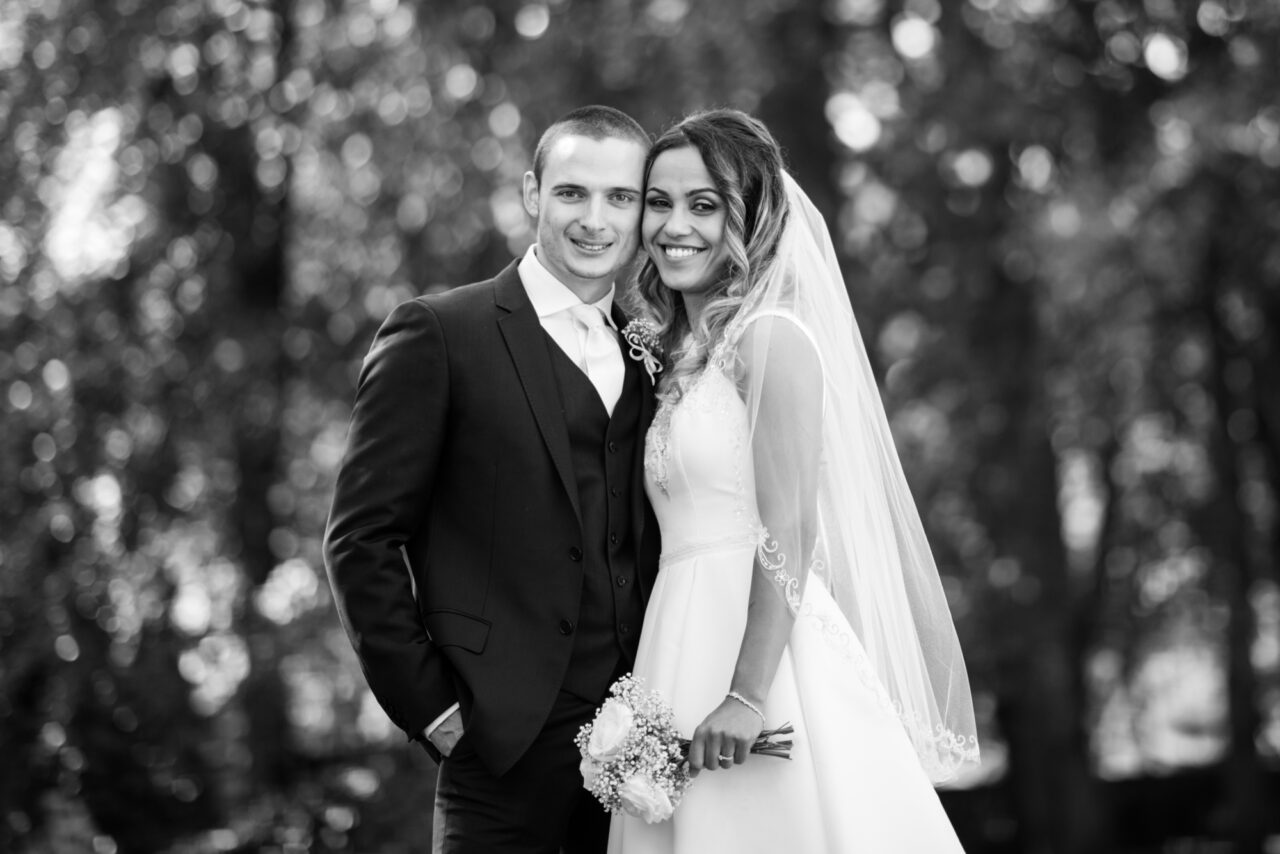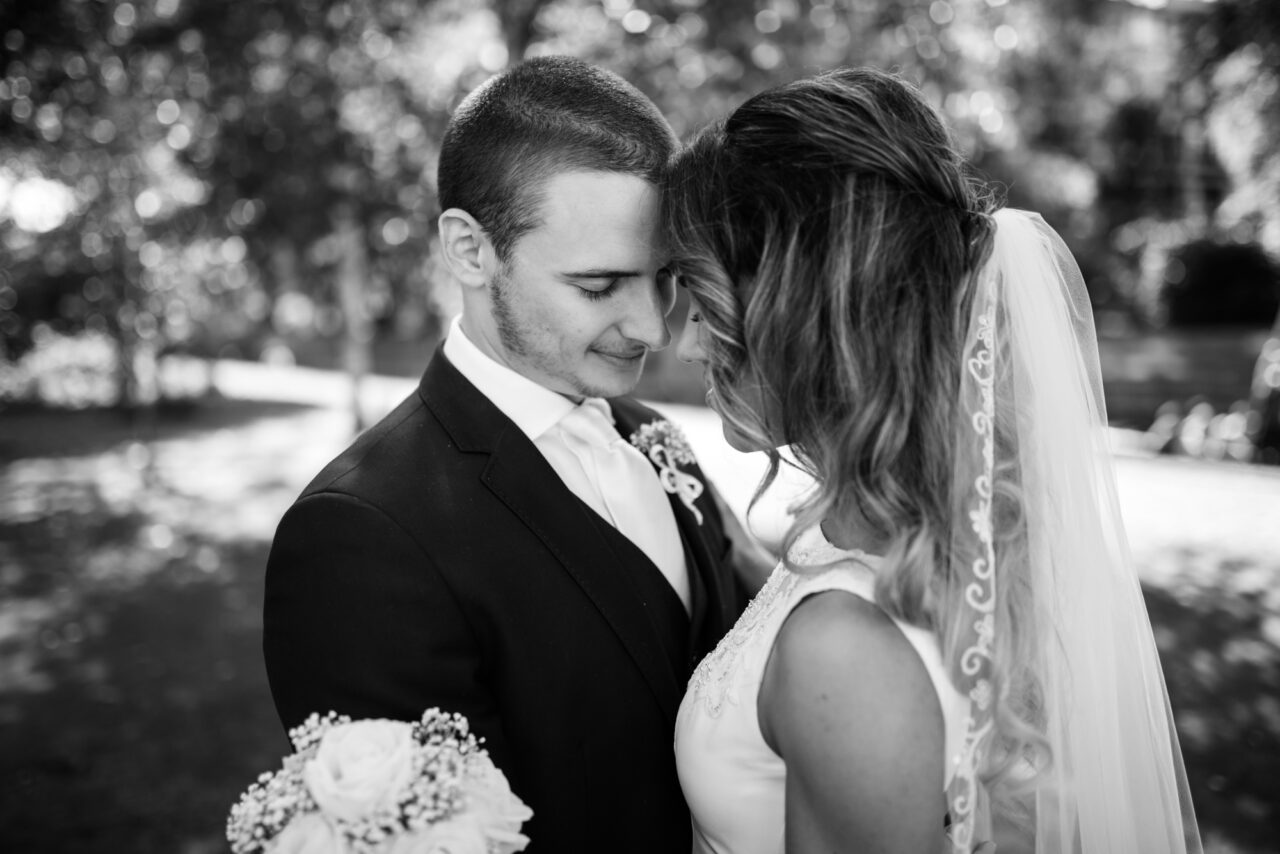 Around The College Grounds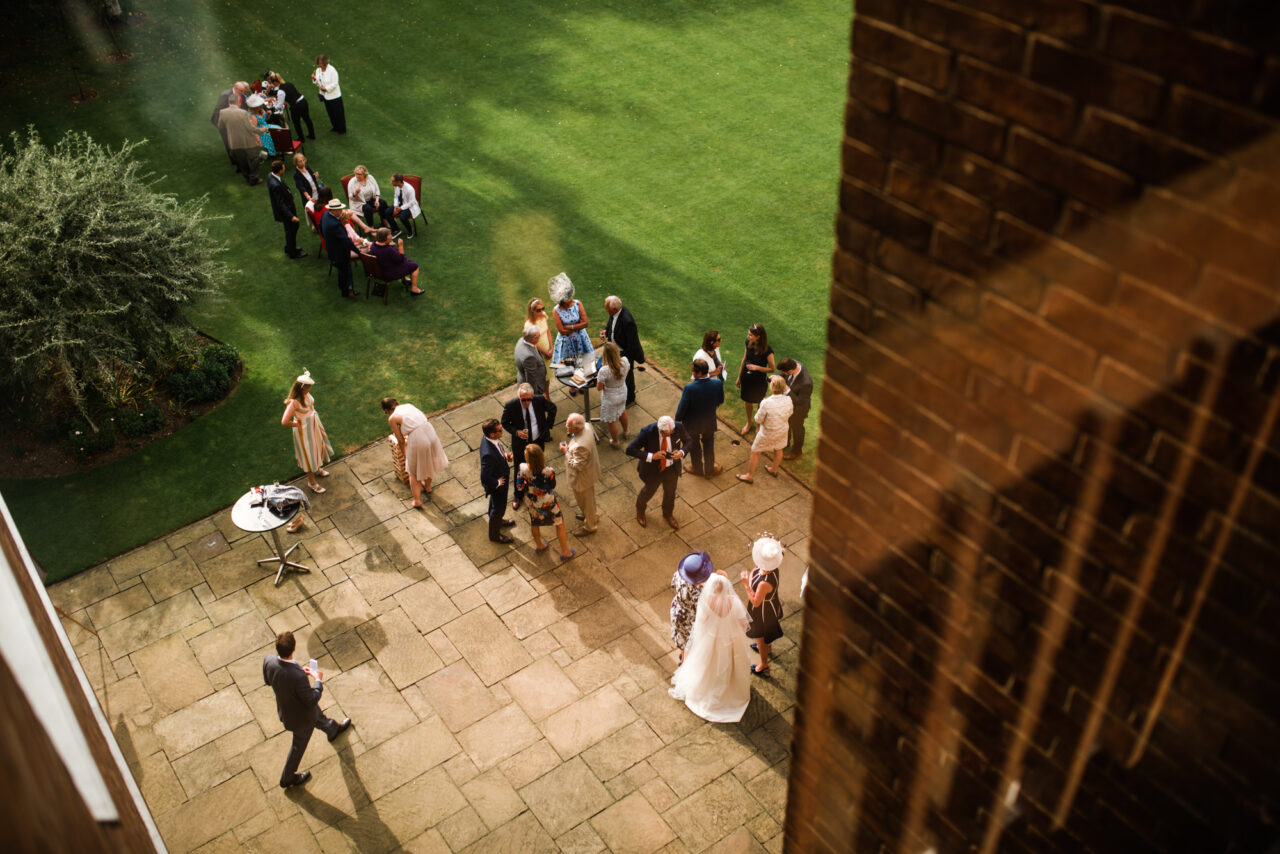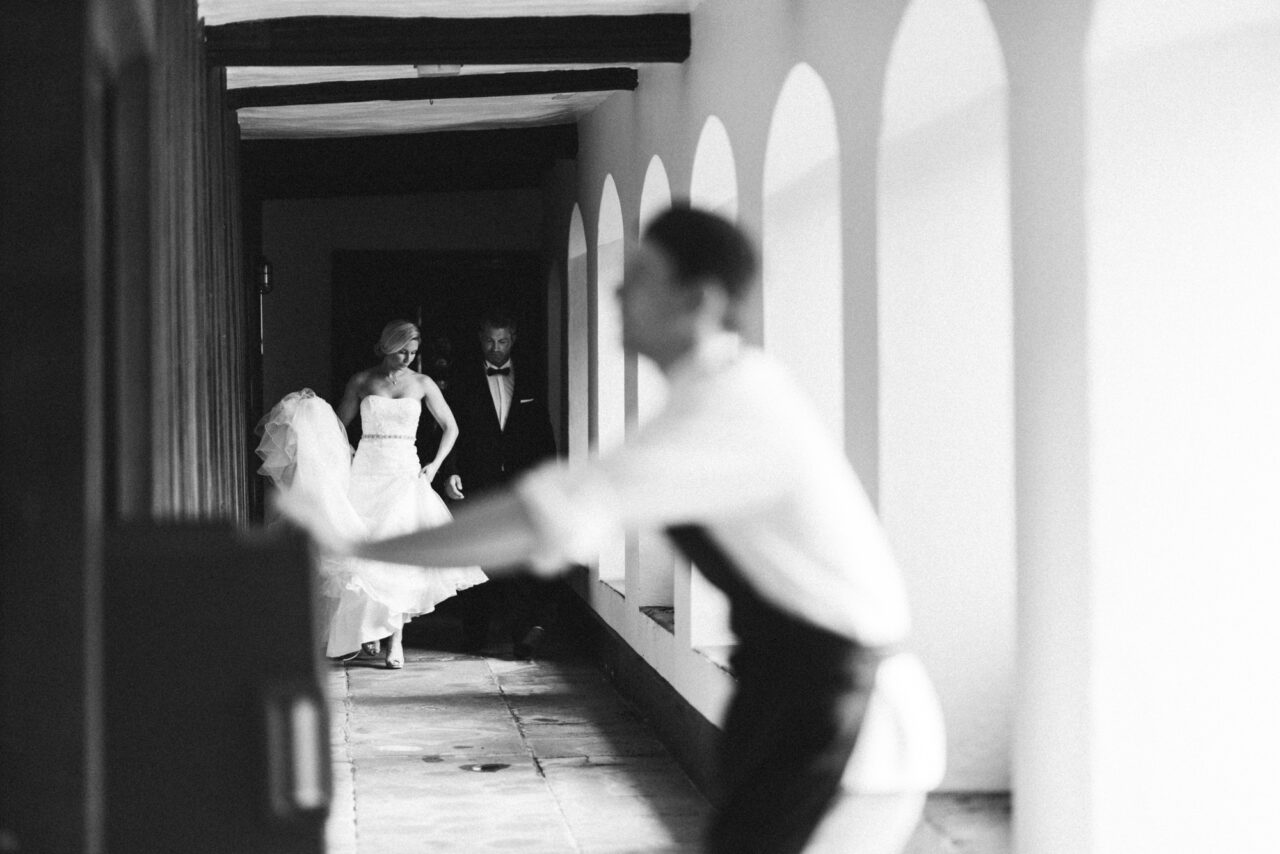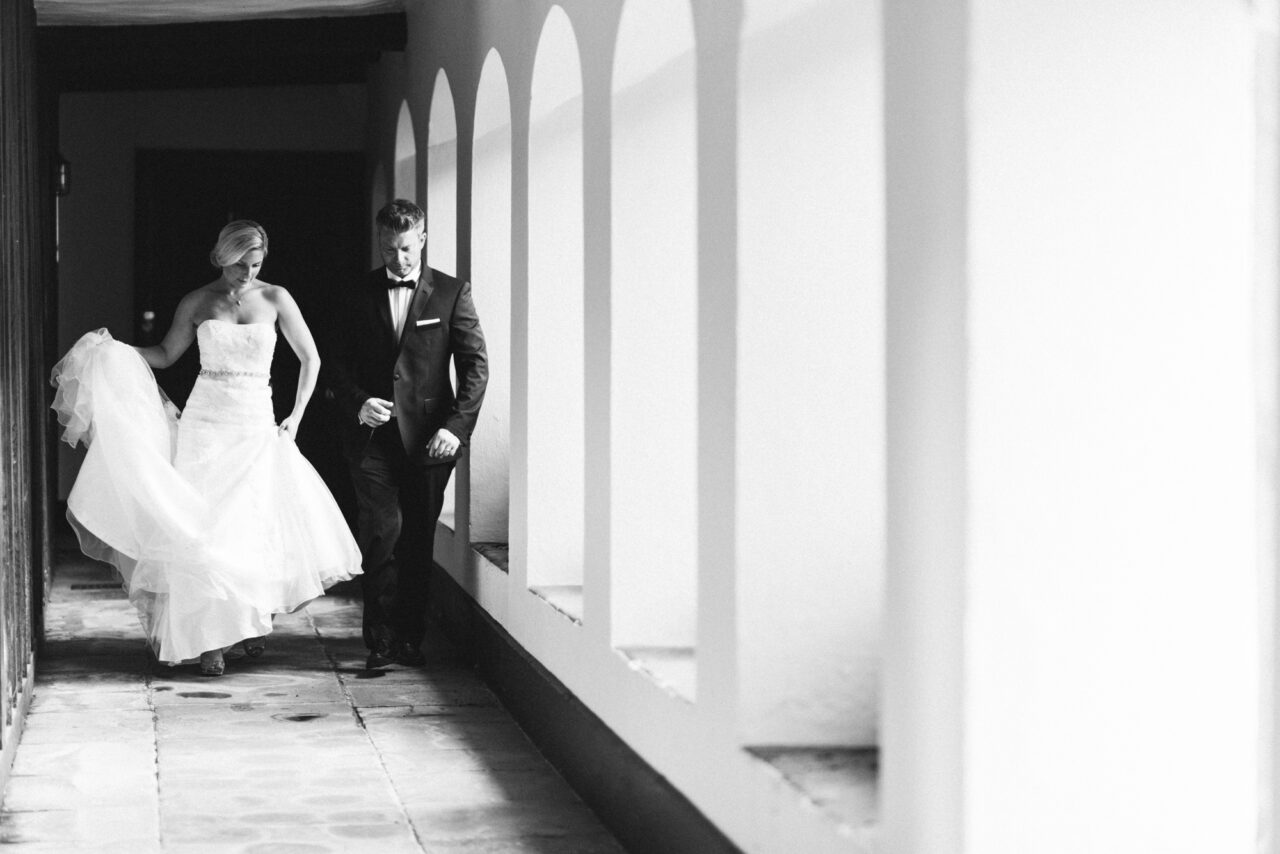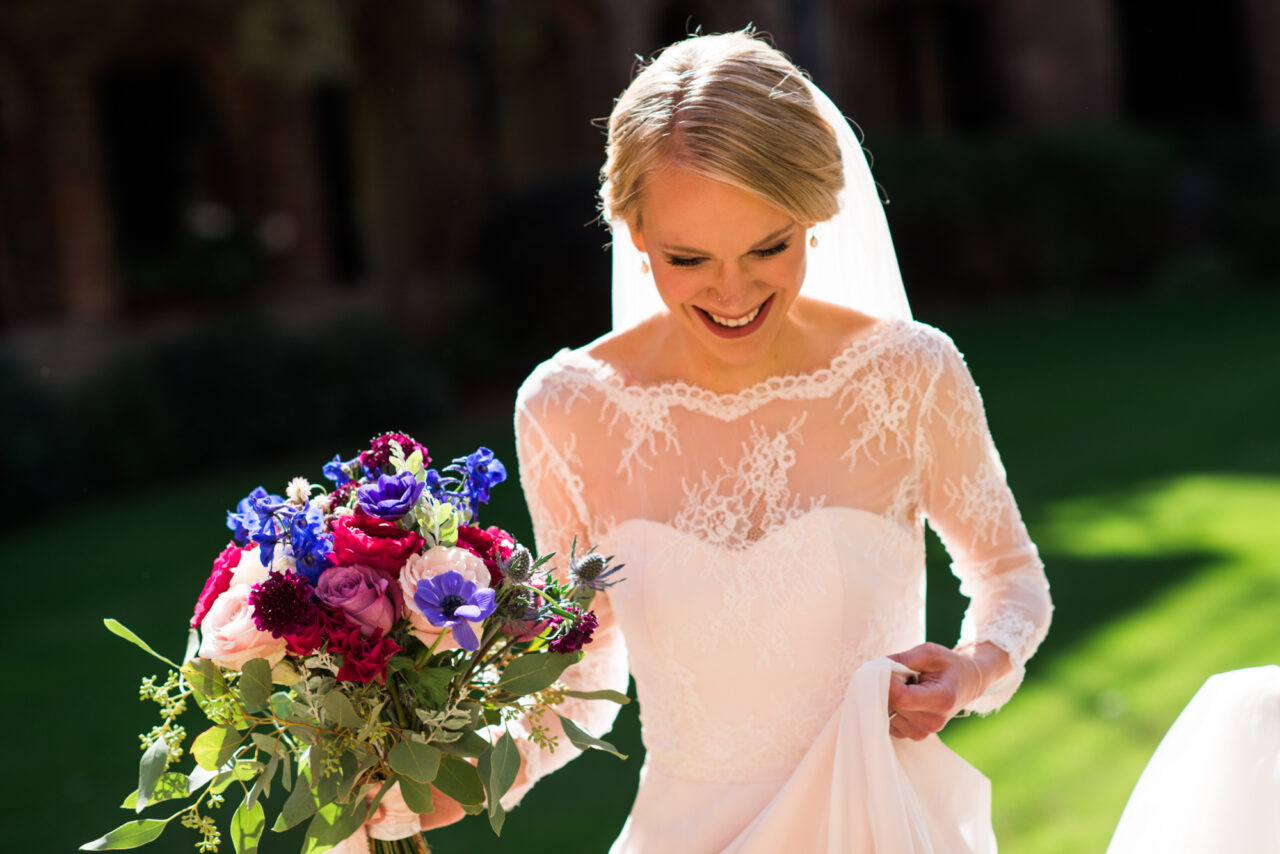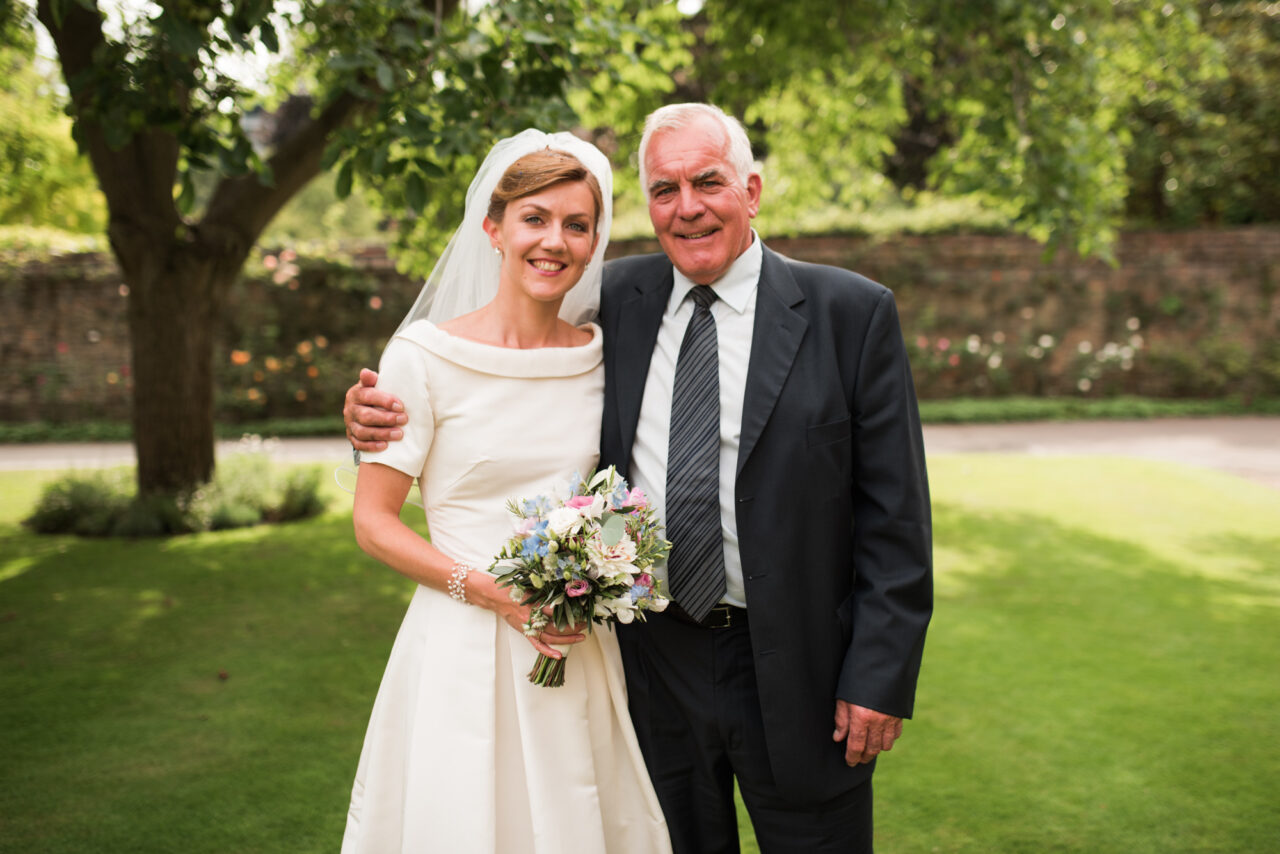 Testimonials
"Chris photographed our wedding and we couldn't be happier with the photos. He is a true artist, and did an amazing job capturing the day in a natural and beautiful way. Also, throughout the planning process he was excellent with communication and after the fact he sent us the finished photos in less than a week! I highly recommend!"
Ashley & Paul, married in Cambridgeshire.
"I usually don't write reviews but felt compelled to do so to Chris to let people know just how good he is! We asked Chris to photograph our wedding, and he has been wonderful from start to finish. Put me at ease completely and was always very accommodating. The pictures are just fabulous and I honestly cannot recommend him enough!!!!!!!"
Ellie & Jonathan.
"Chris is an enormously talented photographer and was a wonderful presence at both our wedding and engagement shoot: incredibly accommodating but calm and unobtrusive at all times, he took the most amazing and natural shots, whether in documentary style, more staged moments or capturing the general atmosphere. Even working with some tough constraints in the ceremony and difficult lighting at dinner and the party afterwards, he has produced pictures that are nothing short of spectacular and which look both contemporary and timeless. We couldn't recommend him more highly."
Jamie & Brigid, married at St John's College.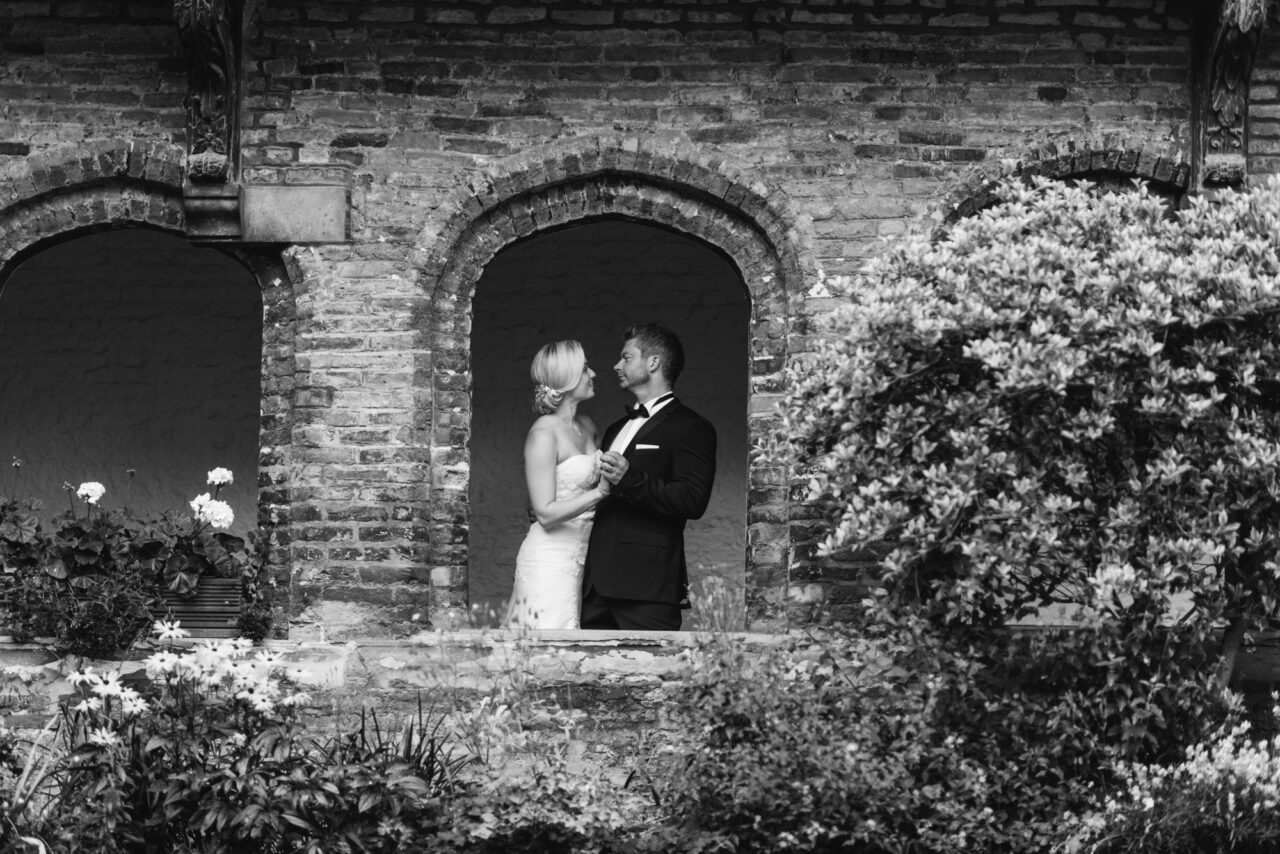 About Me
The first good photograph I took was of Bob Dylan. It was with a simple 35mm film camera at a music festival many years ago. The picture was just a snapshot, but it captured the spirit of the day – which is what it's all about.
Photography and music have always been linked for me as I spent many years photographing concerts and musicians for a newspaper. All through this time I was learning how to use a camera and how to photograph people and it was a wonderful way to learn.
Today I'm a wedding photographer and videographer and could not be happier. If you feel a connection to my style of photography it would be a pleasure to join you on your wedding adventure and to document your special day.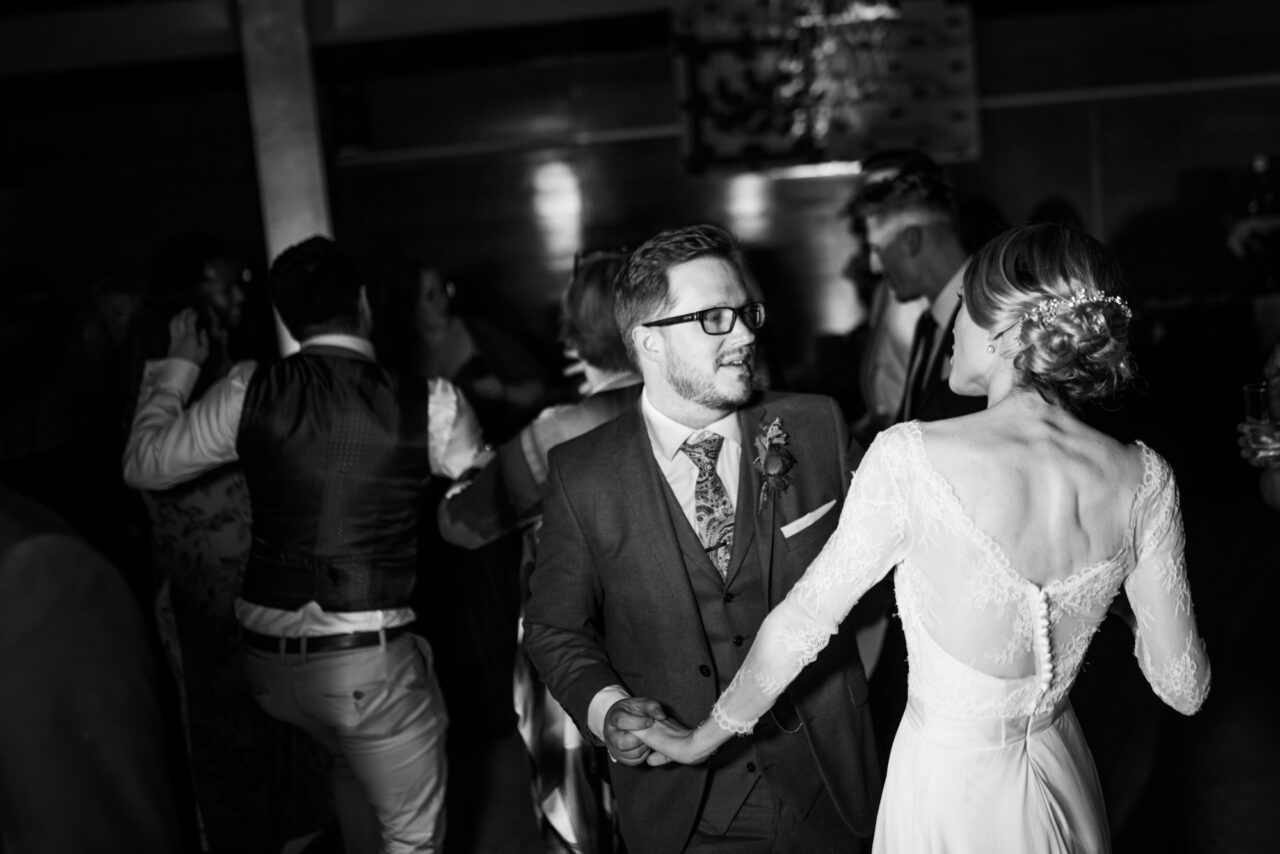 Getting Married at Queens' and Looking For a Photographer?
If you are getting married at Queens' College and are looking for a photographer to document your day in style, then I would love to hear from you.