Cambridge University Weddings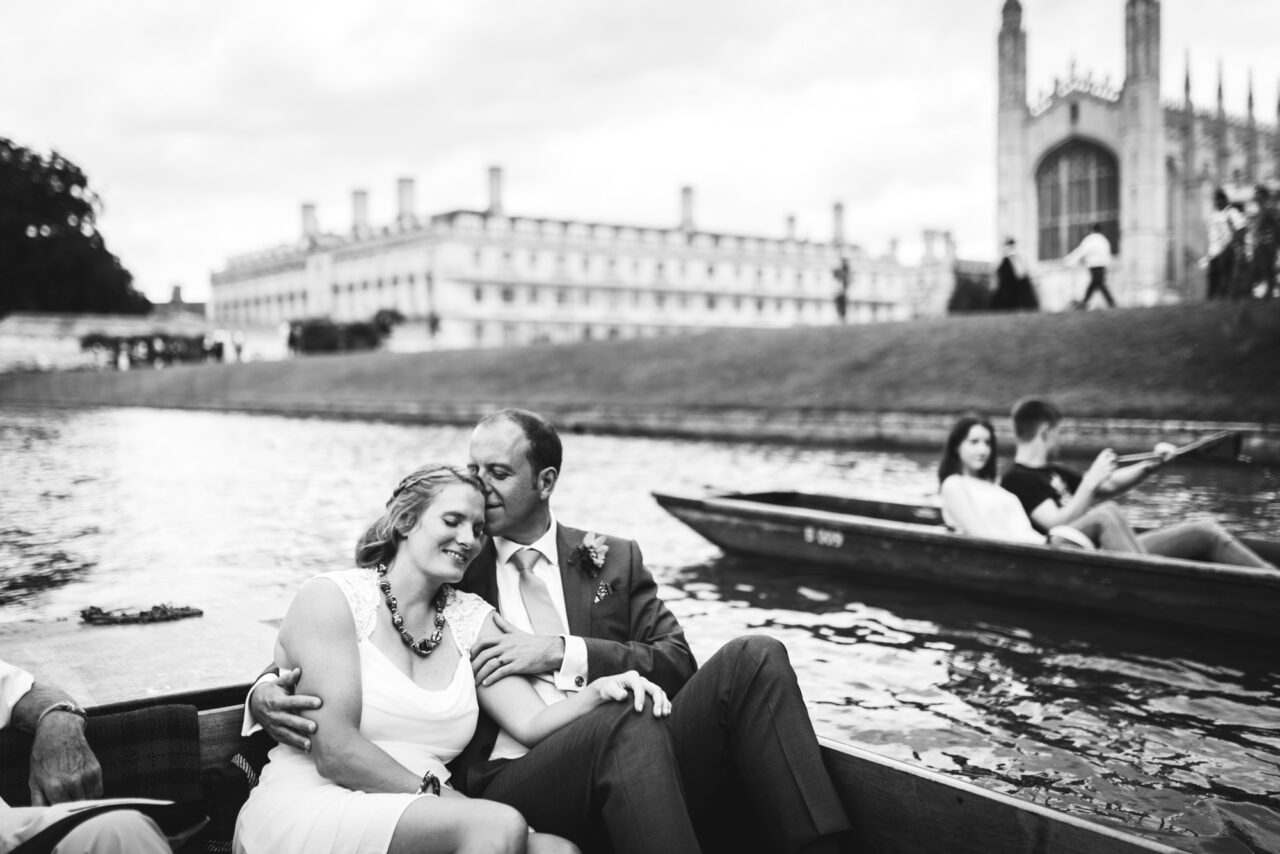 My Wedding Photography at the Cambridge Colleges
Thank you for finding my wedding photography and films. On this page I am showcasing photos from every Cambridge University college that I have photographed a wedding at. Cambridge is a special city for me – I was born here and although I live a few miles away it feels like home.
Cambridge College Wedding Photos
Each college has its own special character and history and this gives the city a wonderful variety. As a Cambridge wedding photographer and videographer I have great memories from many of them. I have photographed a wedding mariachi band at Robinson, Stephen Hawking at Downing, Sir David Attenborough at Clare and so many wonderful couples from across the world.
King's College Wedding
King's College chapel is like our Eiffel Tower. Its spires sneak into the wedding photographs of many couples who have been married at other colleges and wedding venues in the city. It has an ancient romance to it and announces that you're in Cambridge.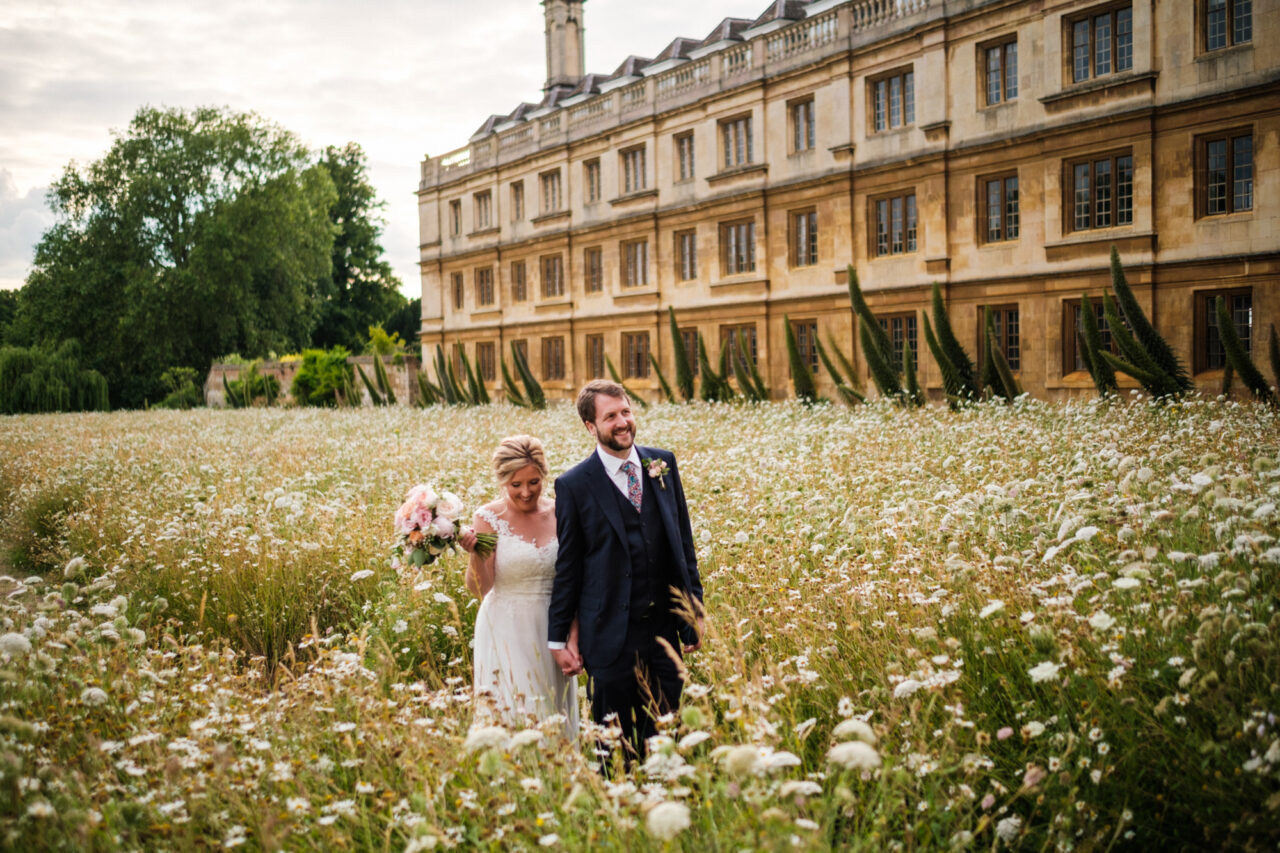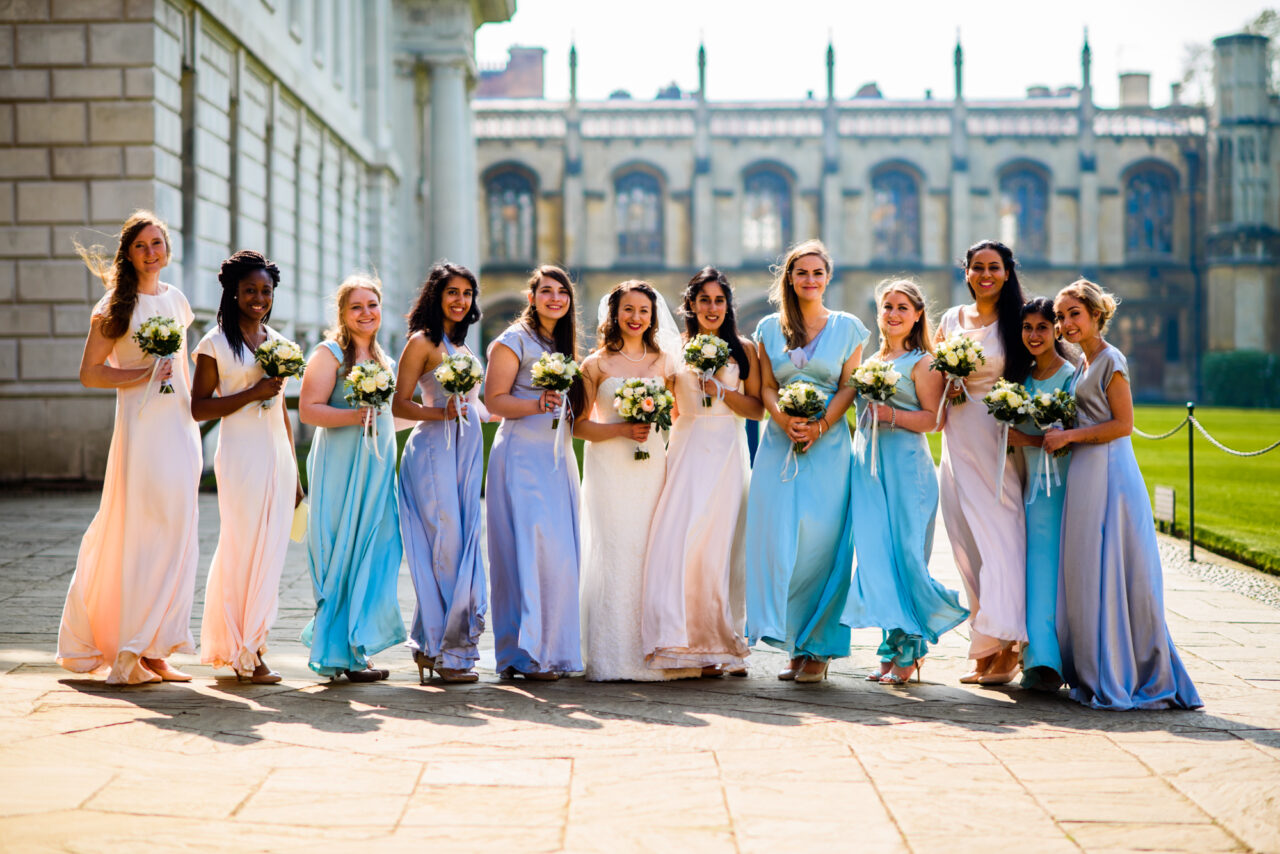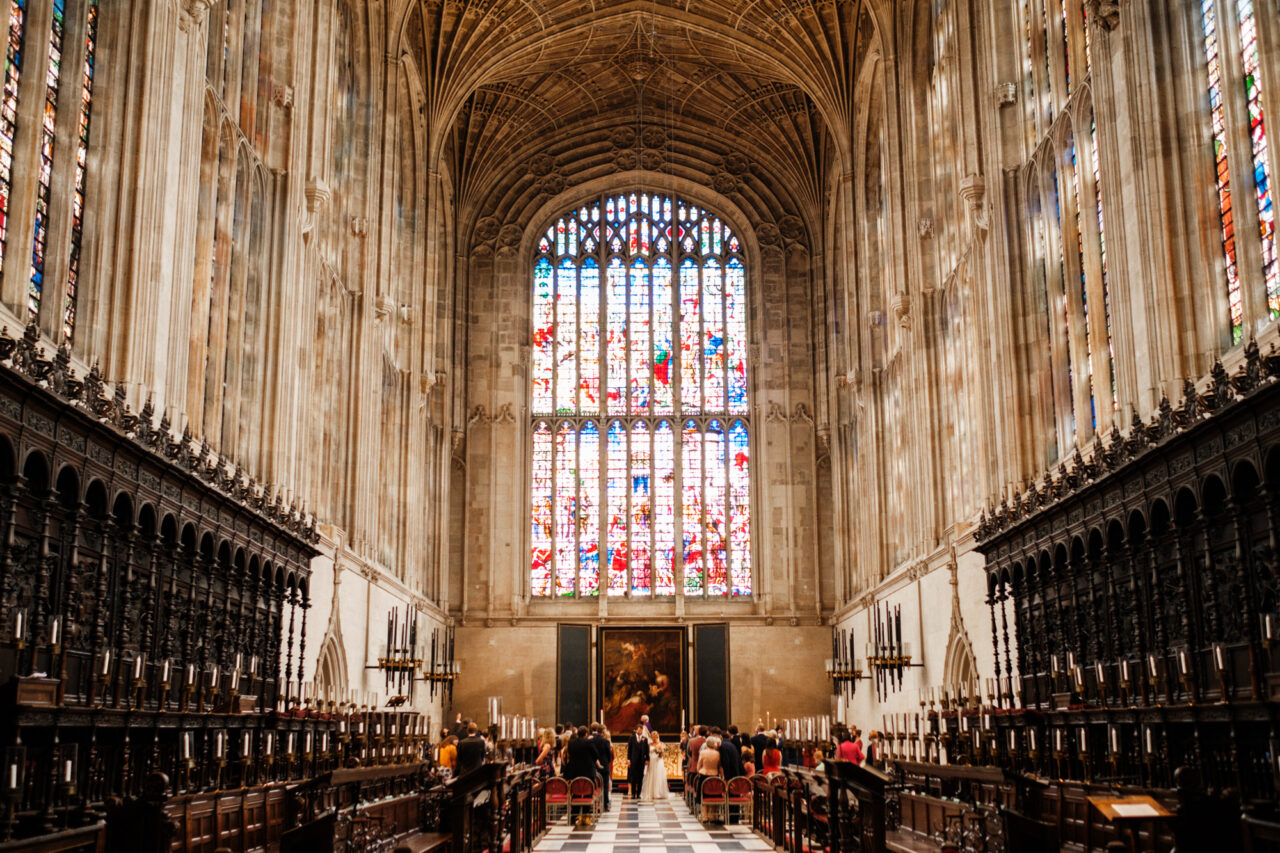 Sidney Sussex College Wedding
Sidney Sussex College is in the heart of the city and I love that you feel the bustle of the streets in certain parts of the grounds. Once inside you're as secluded as can be and it's the perfect venue for a classically Cambridge wedding. The chapel is stunning and the gorgeous grounds provide so many opportunities for photographs.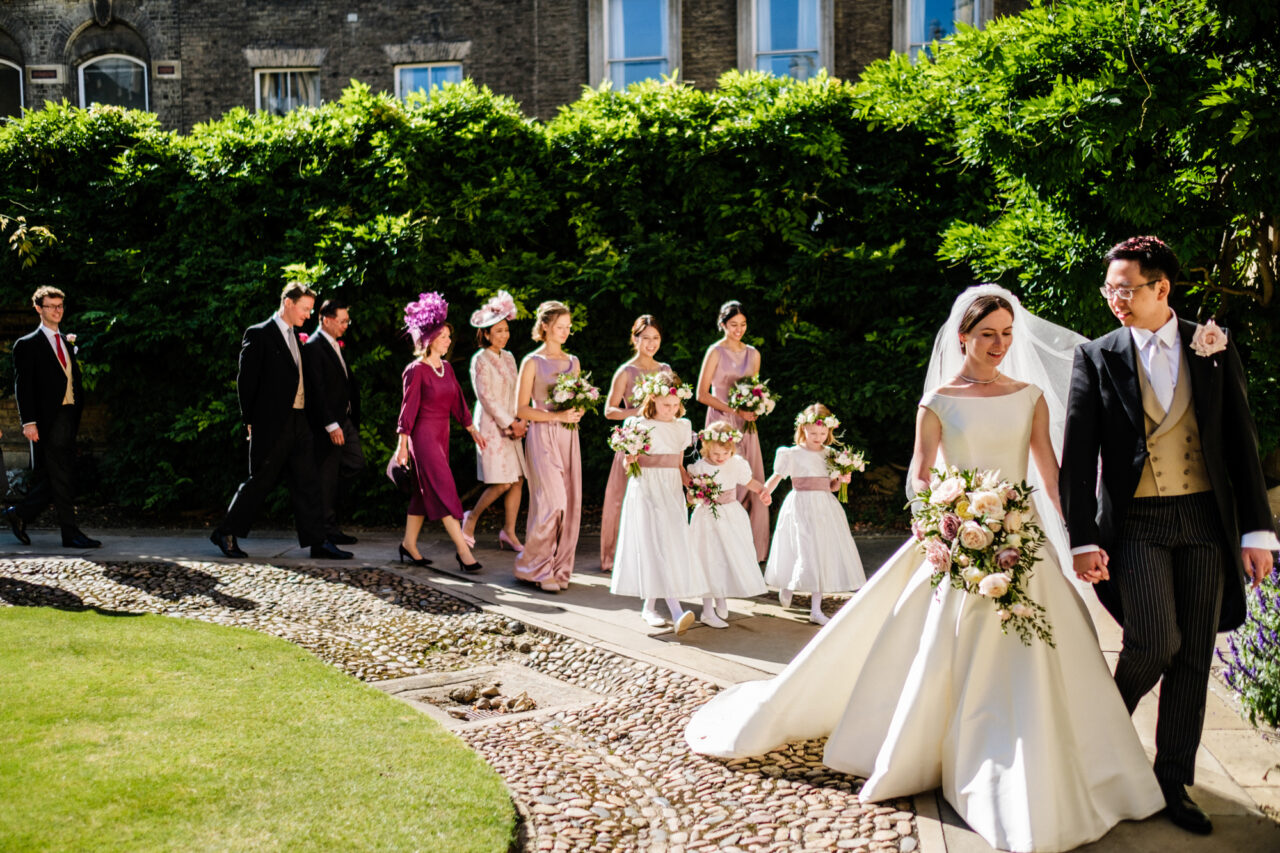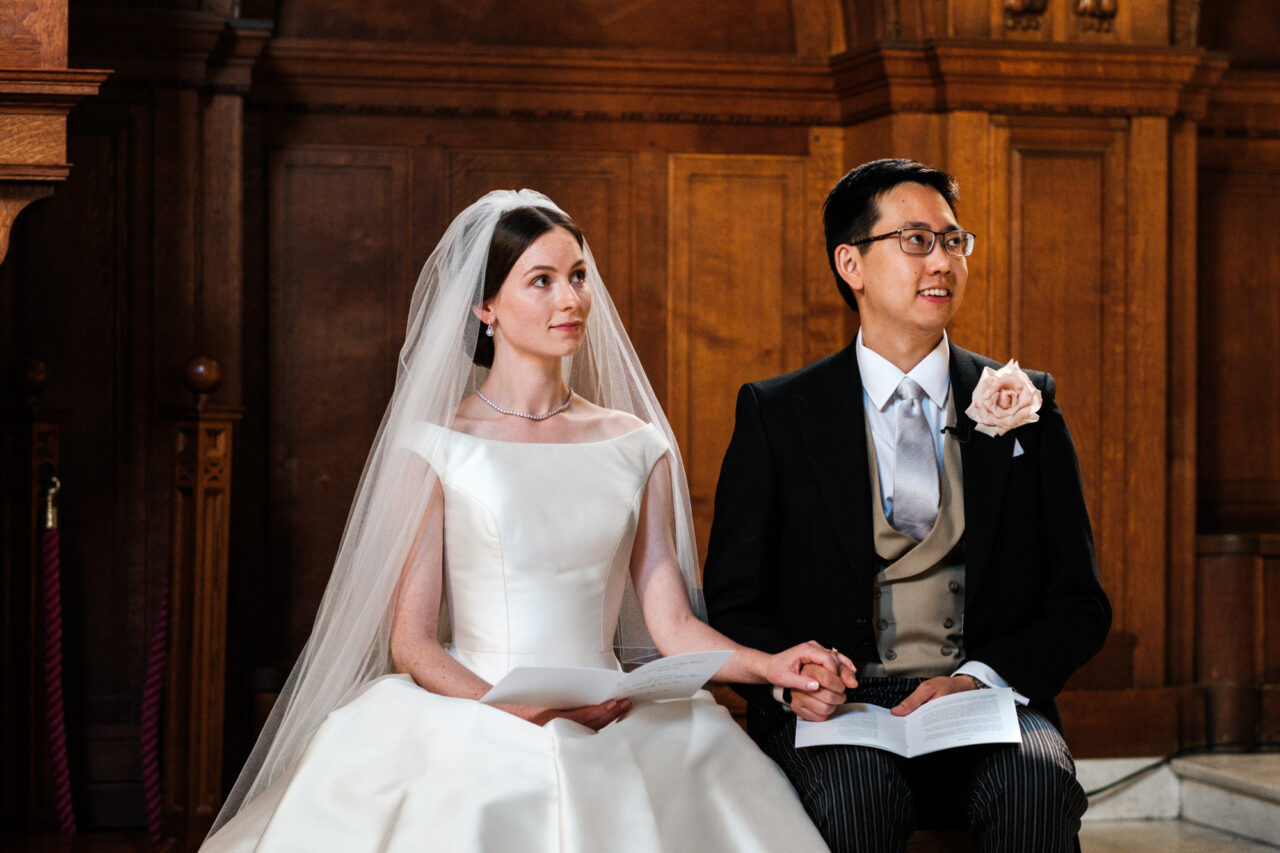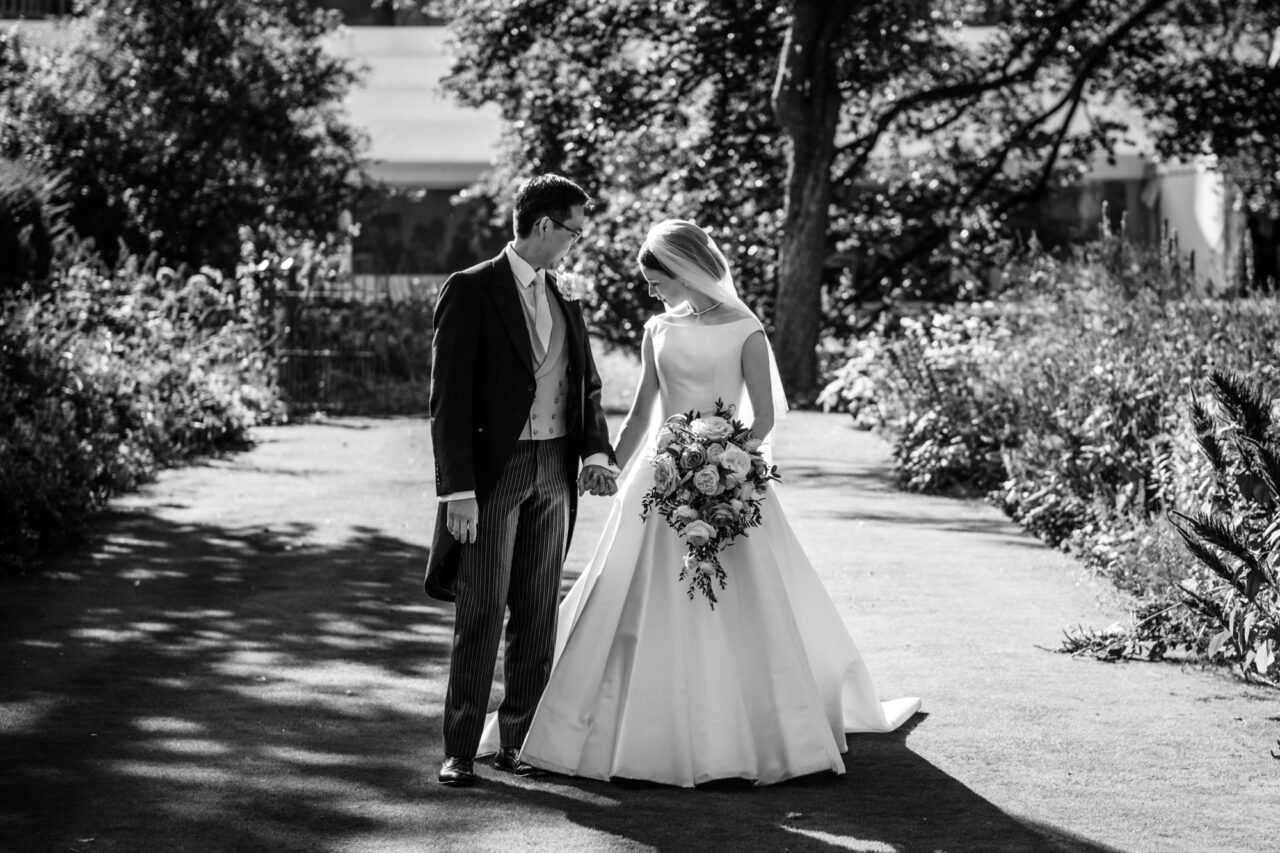 Downing College Wedding
Downing College has some of the most beautiful trees and architecture of all of the colleges. It is also situated just a short walk from The Church of Our Lady and the English Martyrs. You can see its spire climbing above a row of trees from the college grounds and if you wish to be married in church and then party at Downing this is a great option.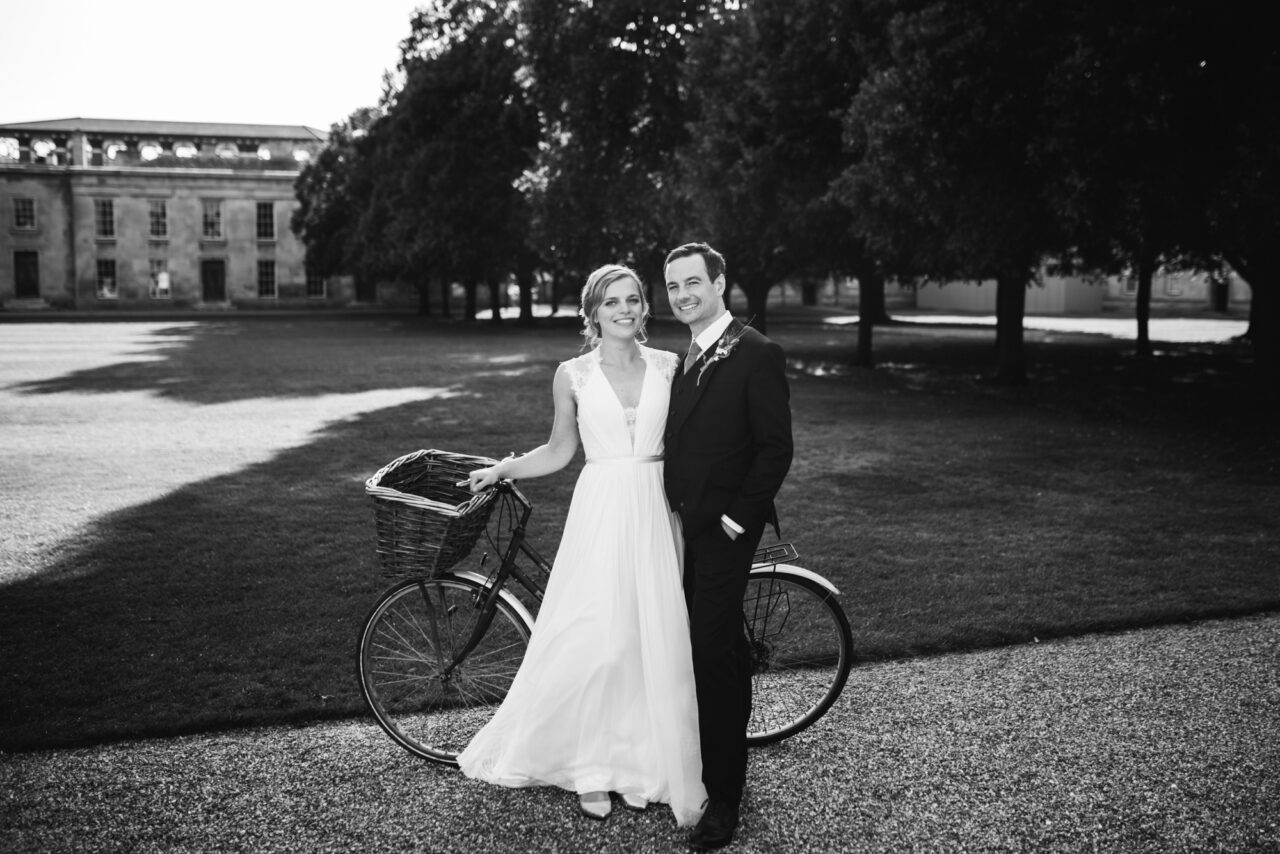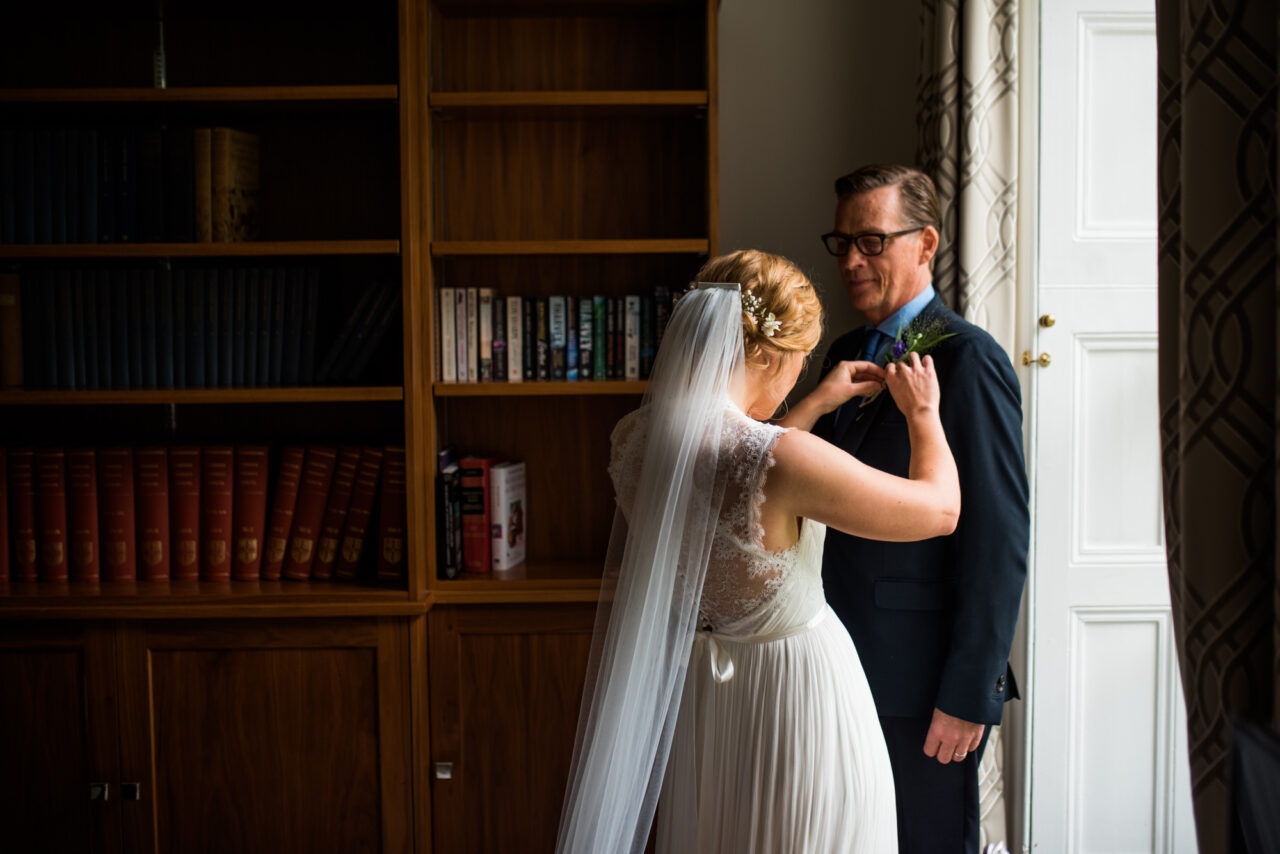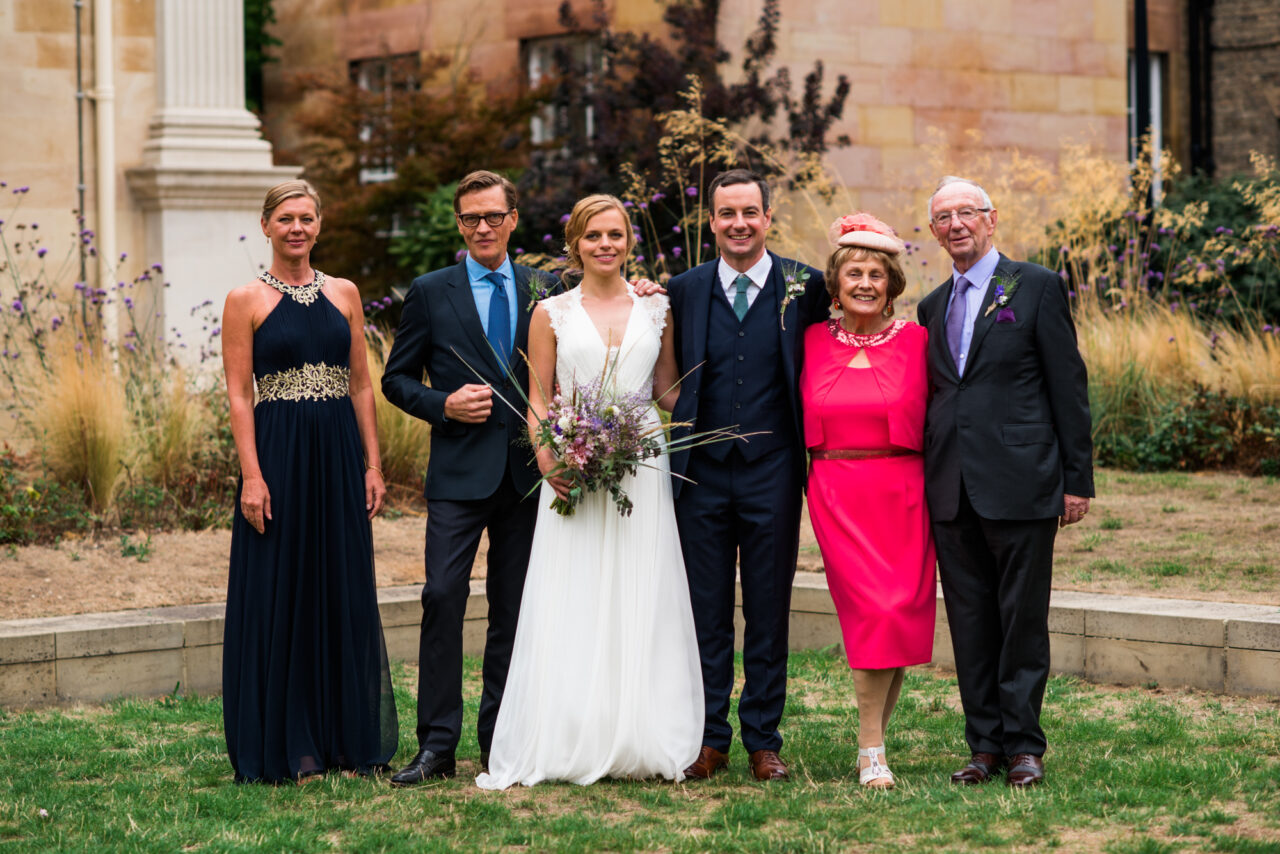 St. John's College Wedding
St. John's College is one of the most beautiful and romantic settings in the city. It is home to the world-famous Bridge Of Sighs (one of them anyhow), gorgeous banks of the River Cam, beautiful cloisters and its spectacular chapel. This is the college I take friends to when they visit Cambridge.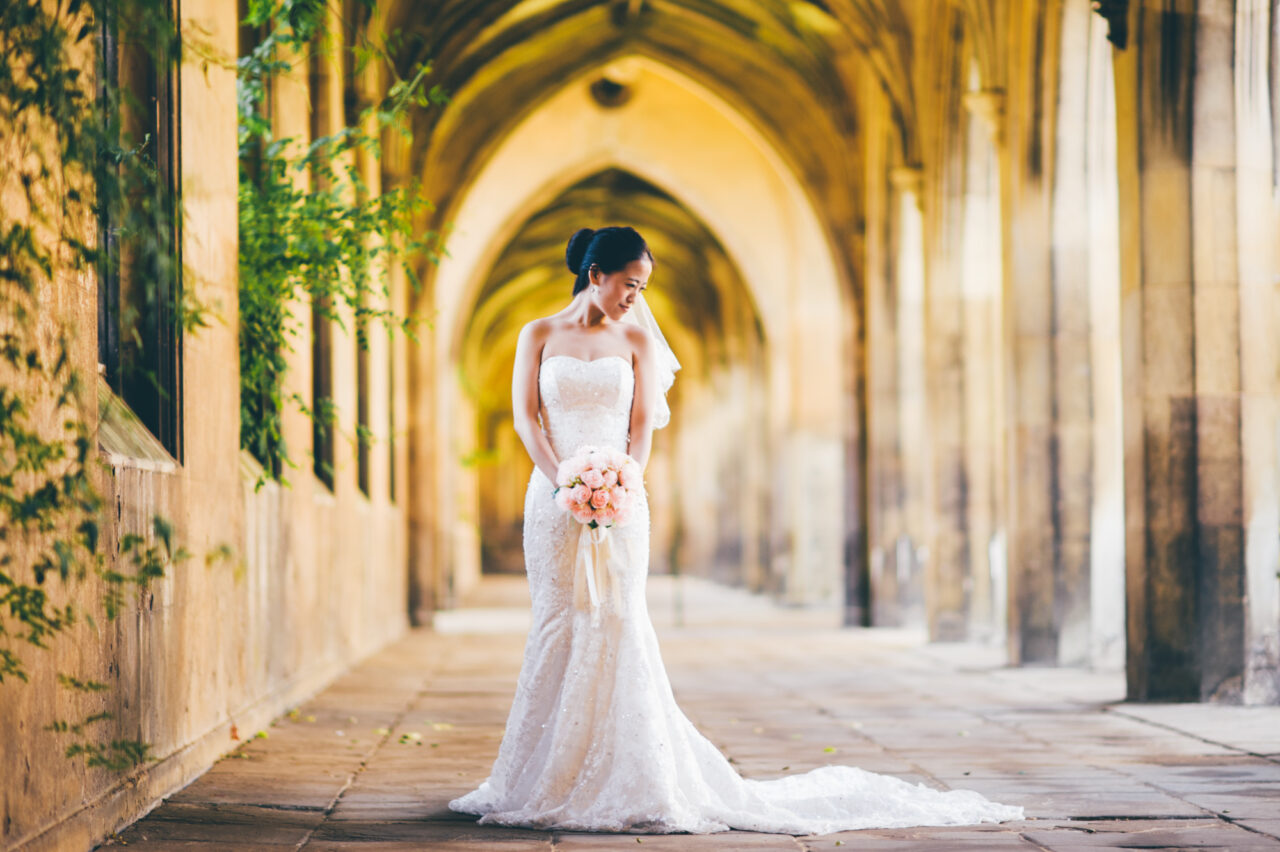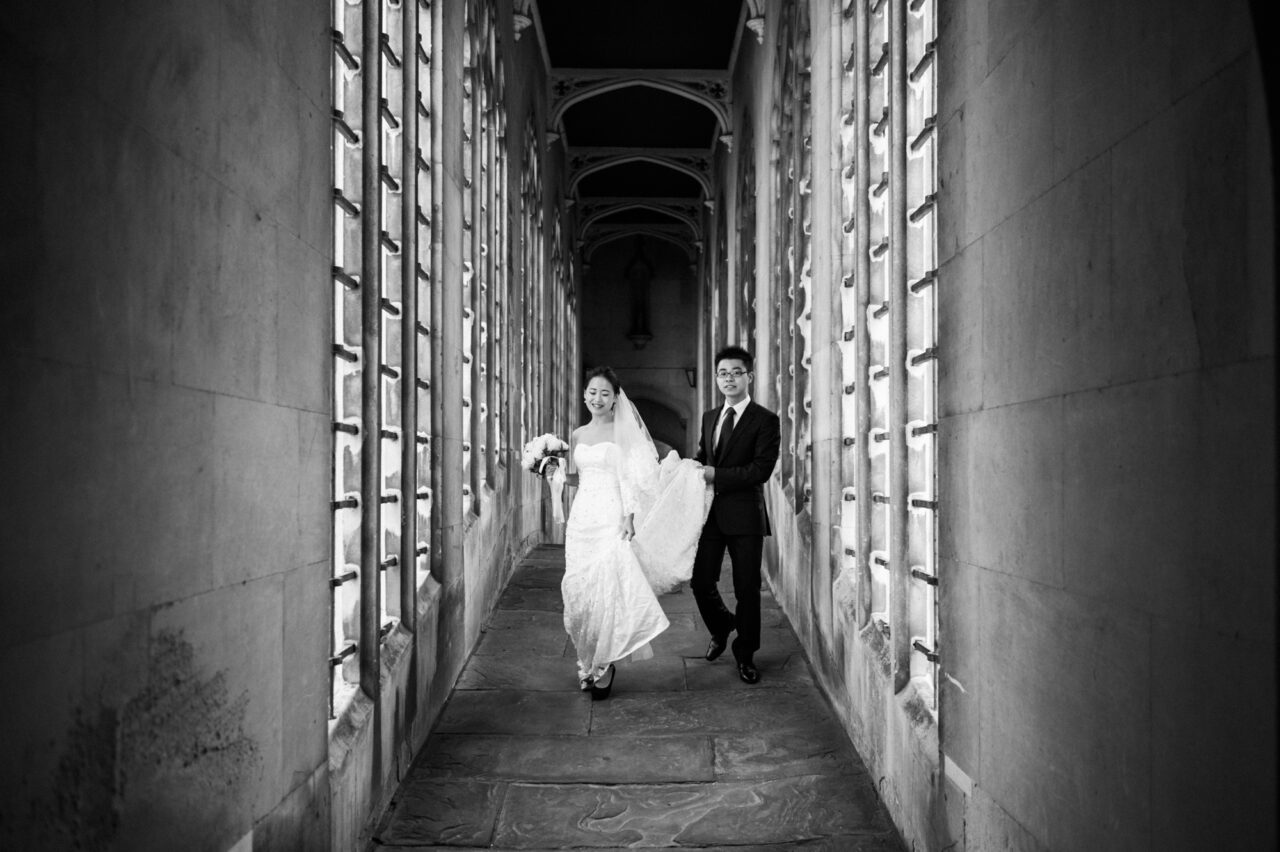 Queens' College Wedding
Queens' College is one of the most iconic colleges of the university, thanks to the beautiful and intriguing Mathematical Bridge. This city landmark is wonderful photographed from the bridge on Silver Street – as well as from a punt on the River Cam. The grounds of the college offers classic views of the river as well as beautiful courtyards.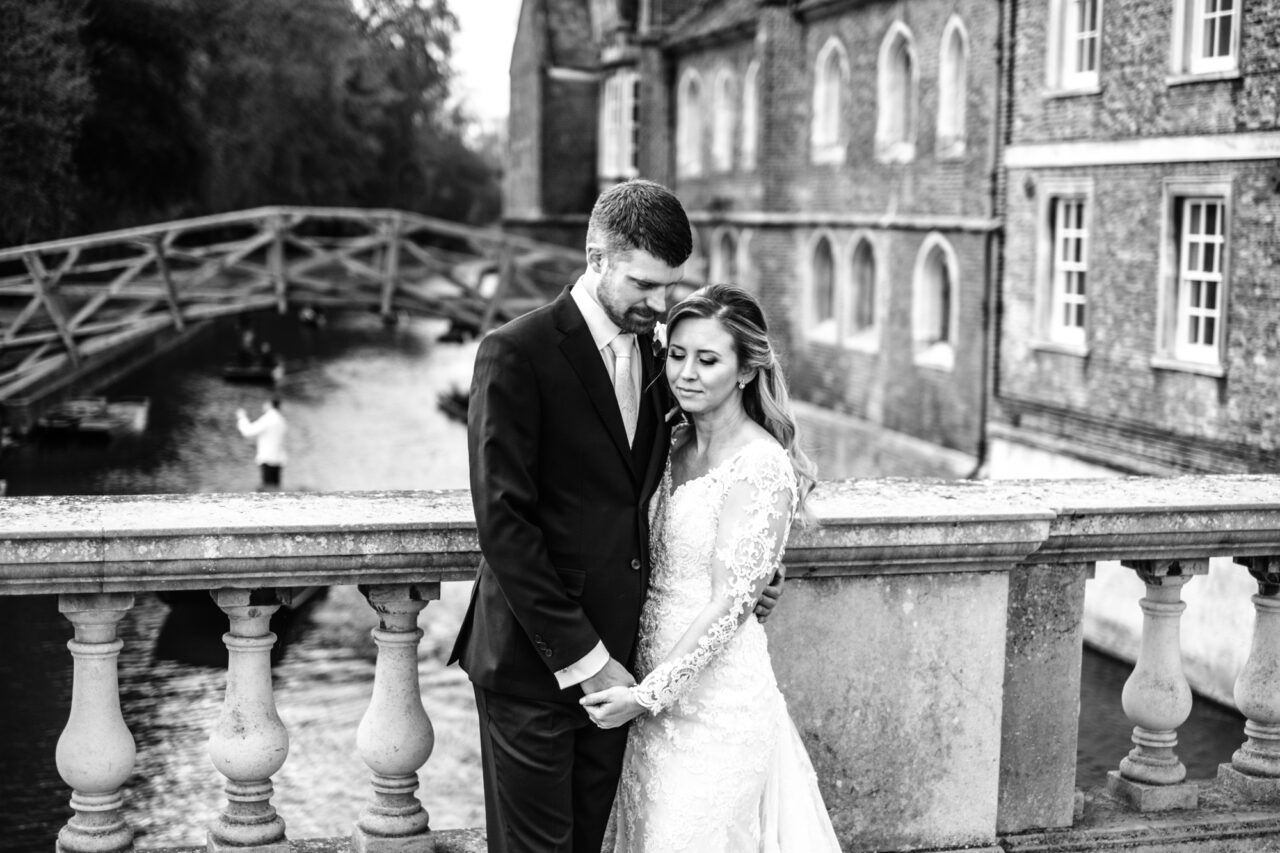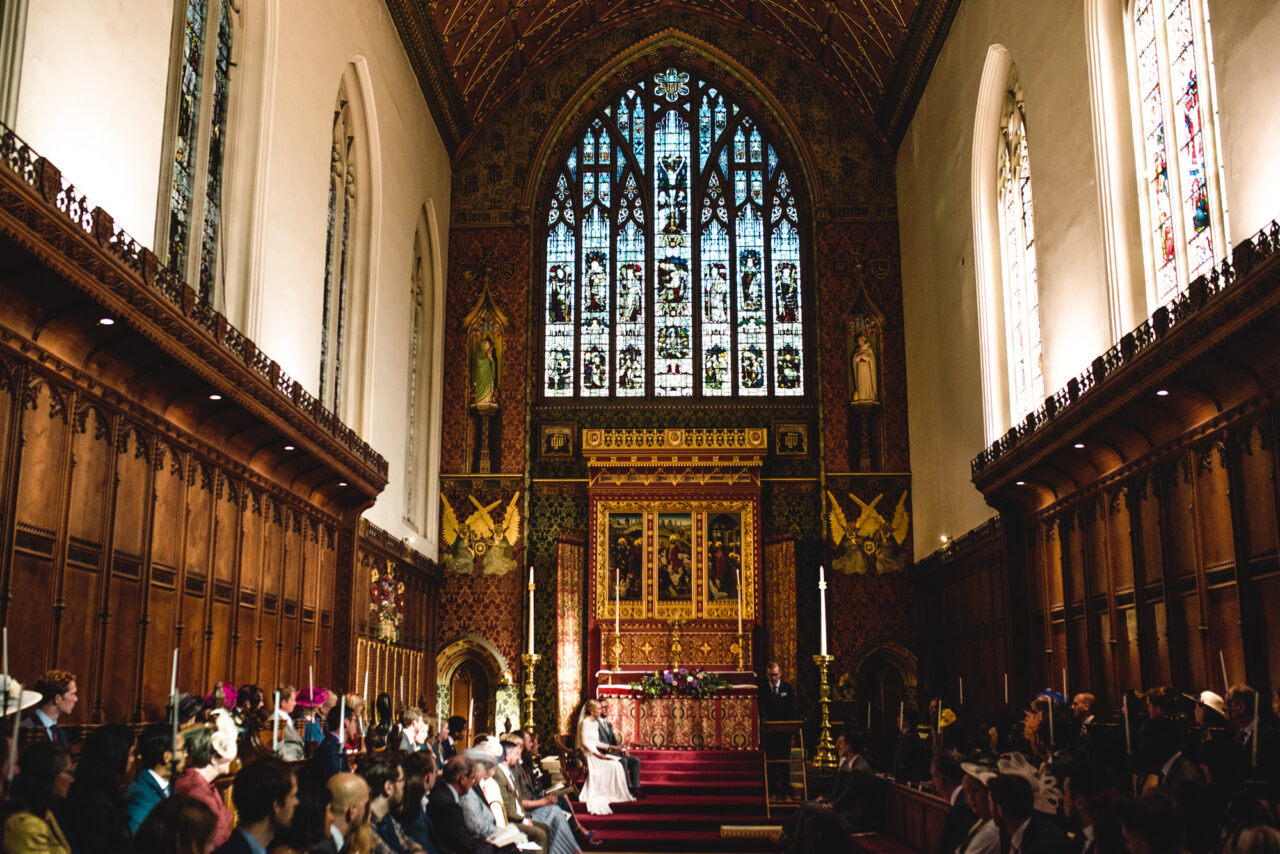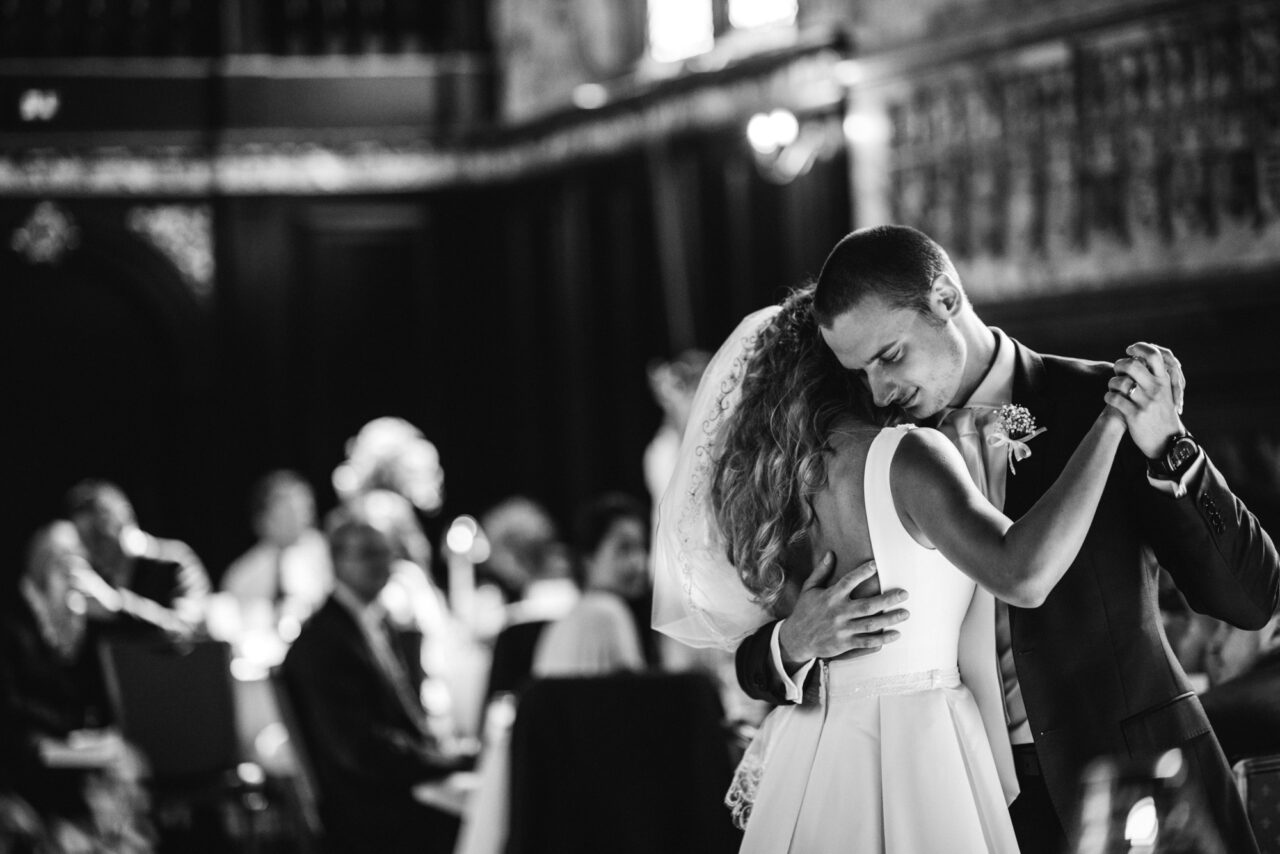 Pembroke College Wedding
Pembroke is a college I have visited twice. Once to photograph an intimate wedding in one of the college's beautiful function room and once for a gorgeous winter wedding in the college chapel. The chapel has a classic Cambridge feel – when sunlight bounces on the dark wooden interior there is a lovely golden warmth to the place.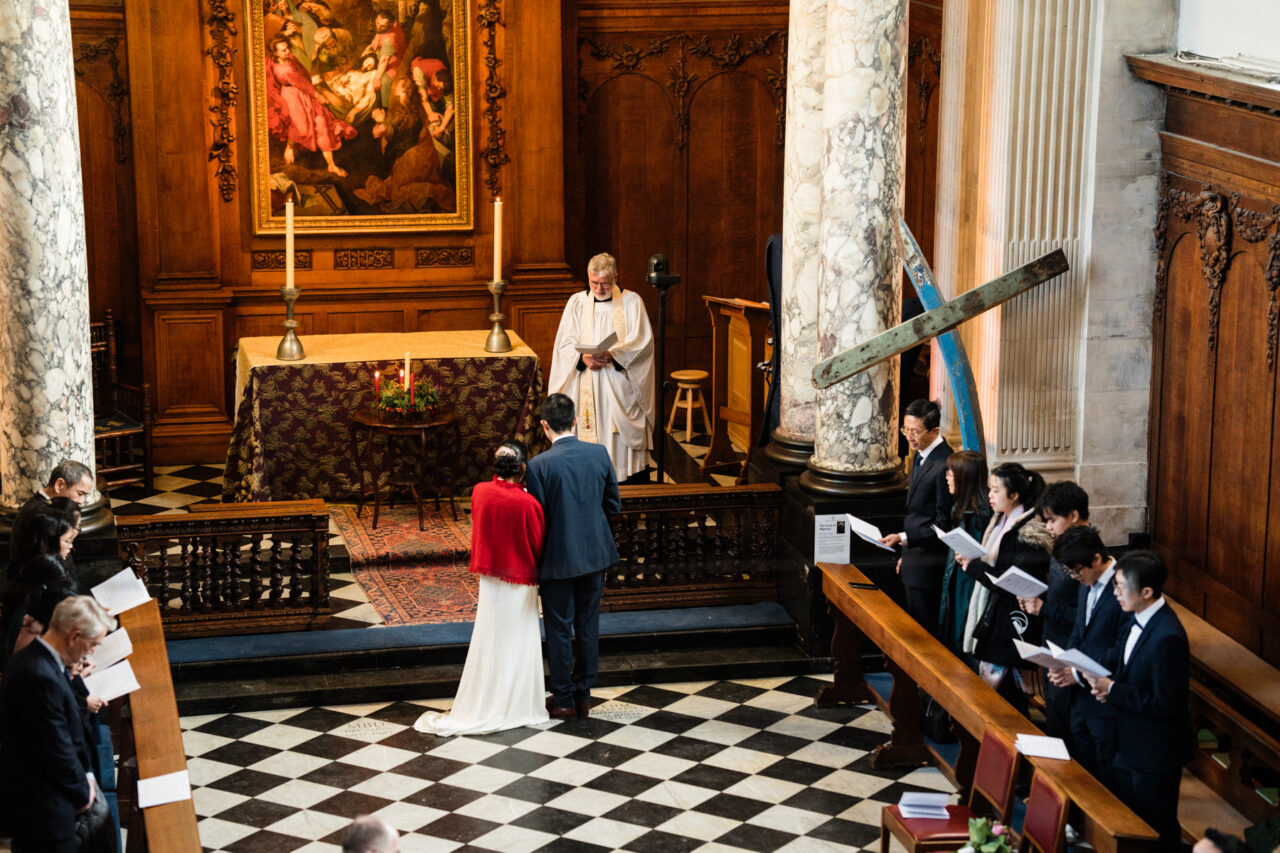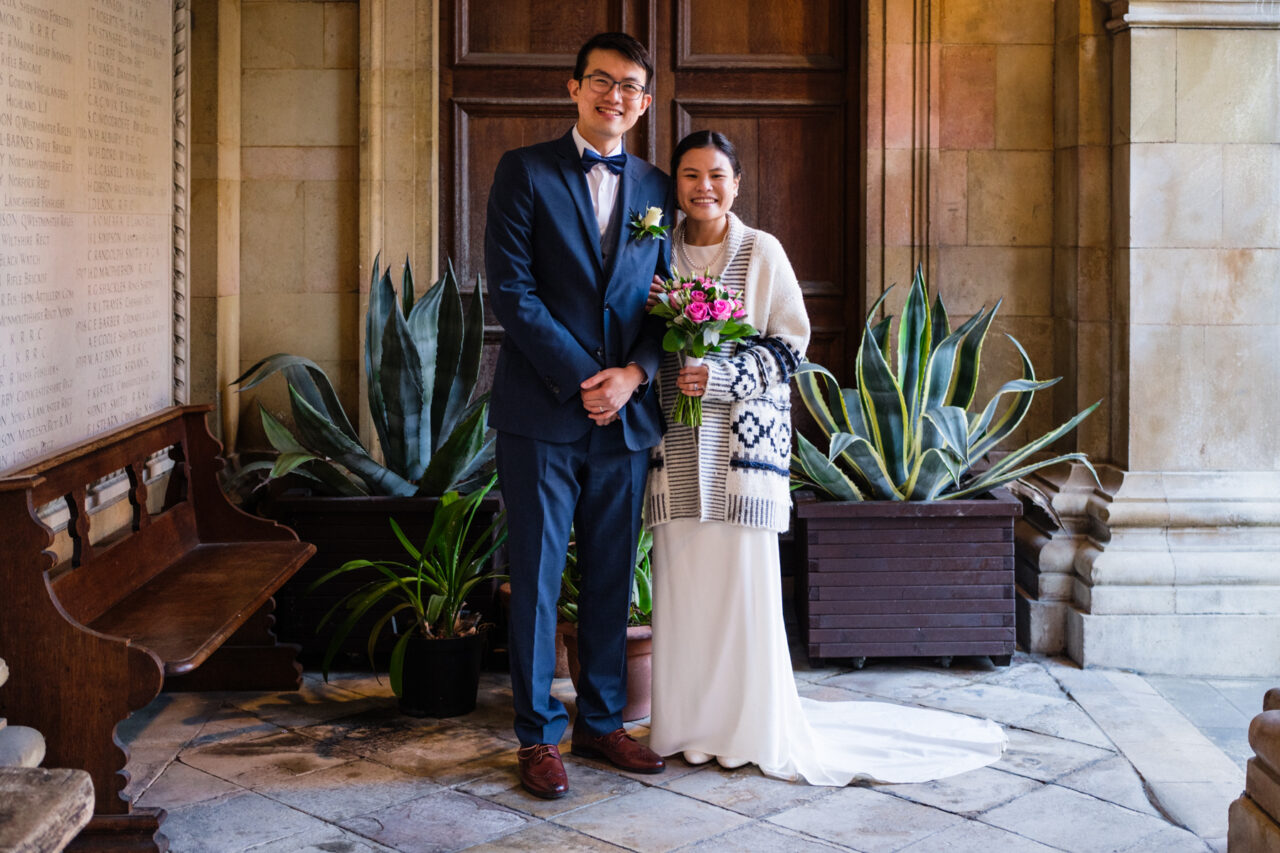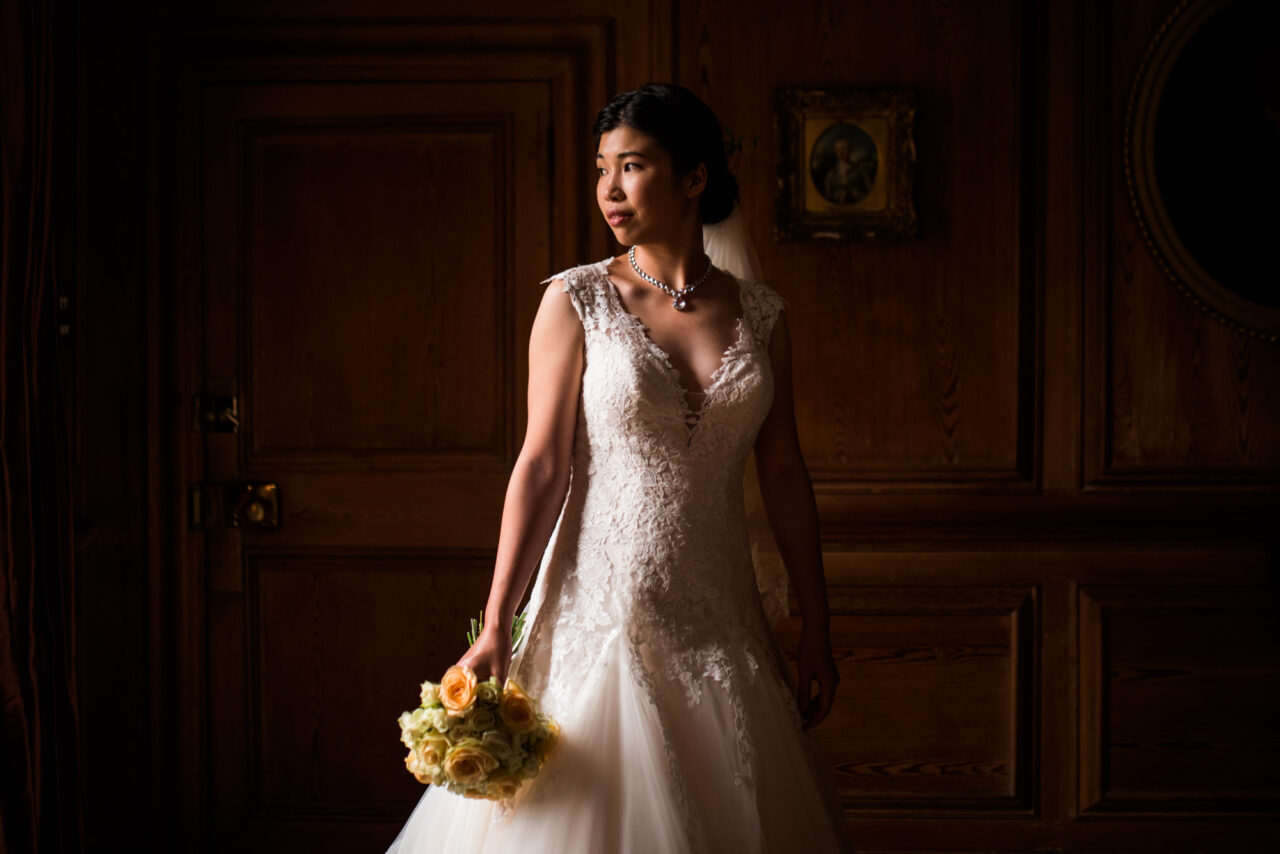 Selwyn College Wedding
Selwyn College combines a beautiful chapel with gorgeous green spaces for the look and feel of a classic Cambridge wedding. After the wedding service in the chapel drinks were served to guests in the gardens. Later I took some relaxed portraits amongst the summer flowers before the wedding breakfast.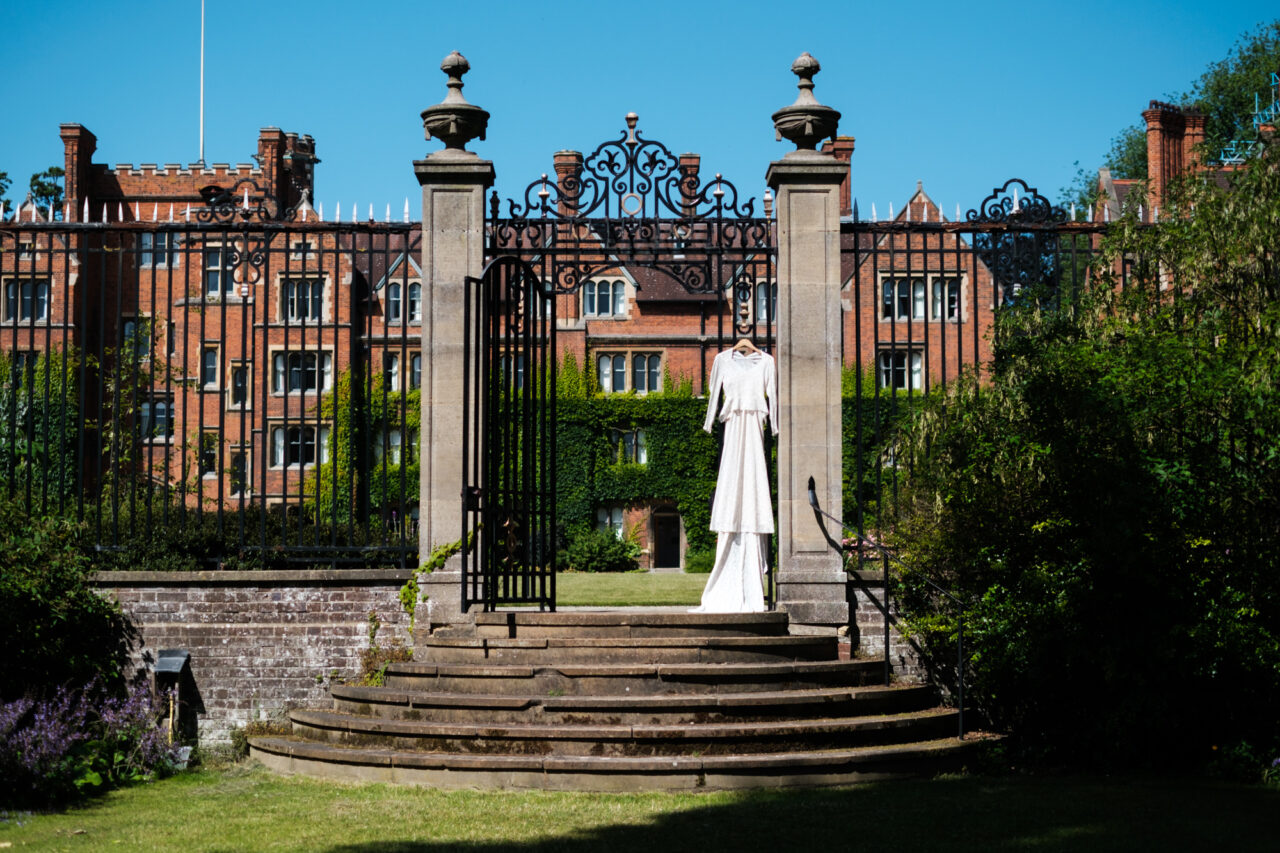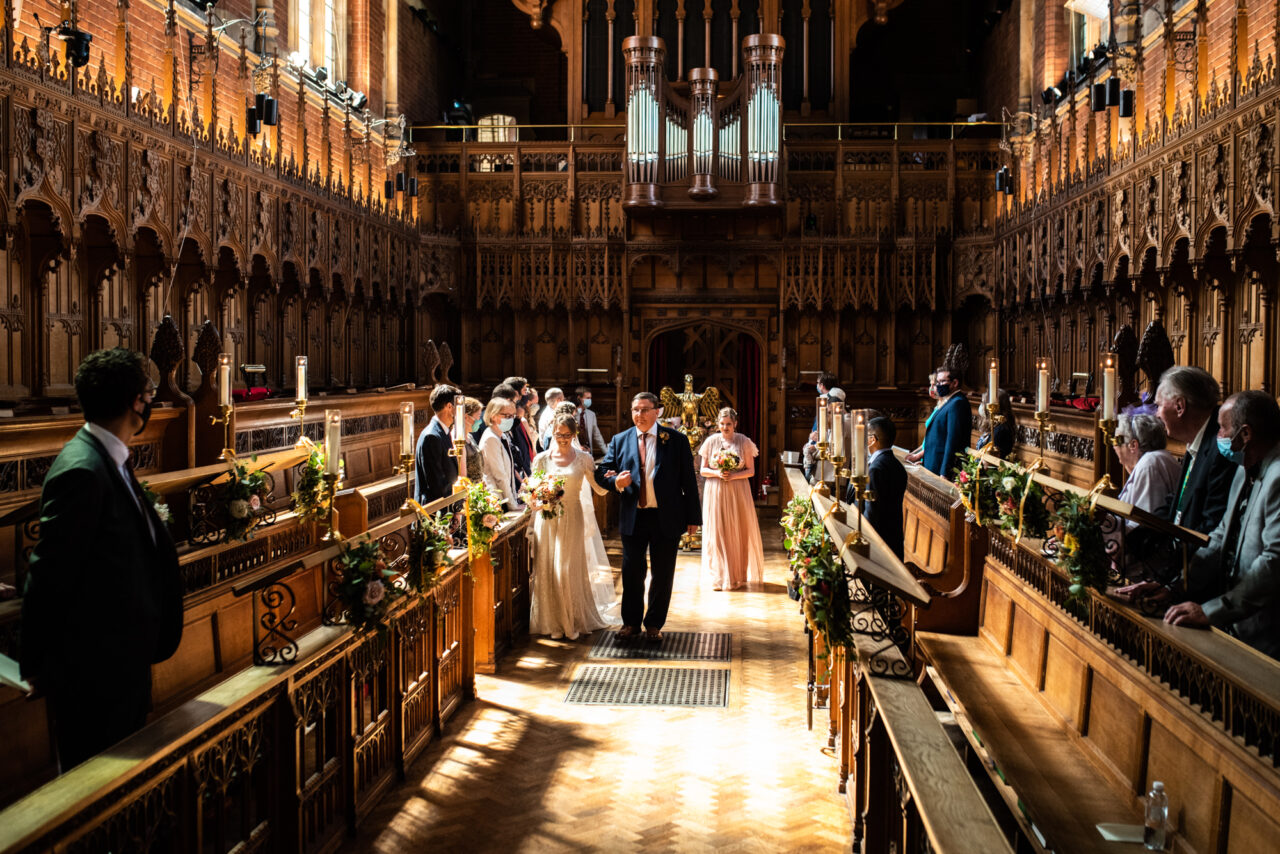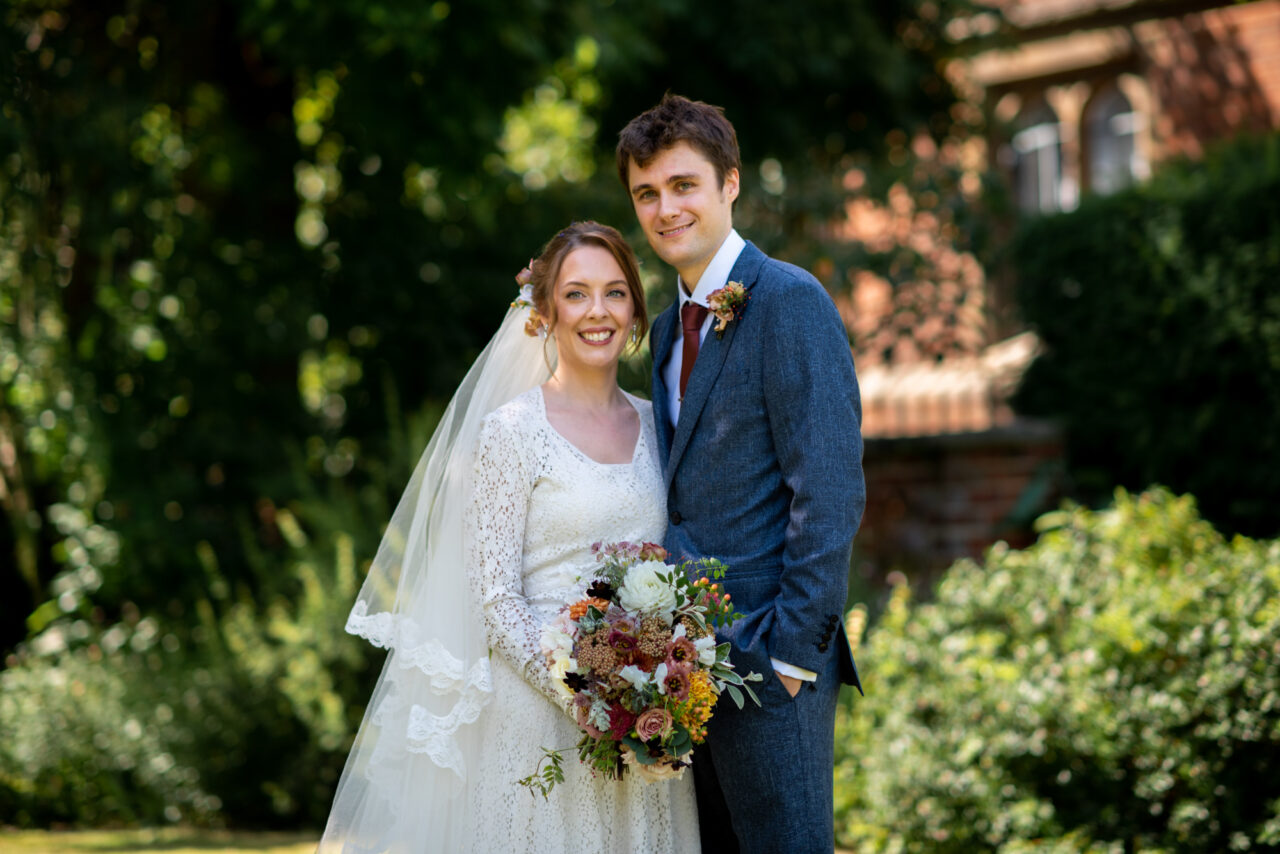 Magdalene College Wedding
I have photographed just one wedding at Magdalene, but it was such a wonderful, memorable day. The wedding ceremony was held outside in the sunshine in Second Court by the famous Pepys Library and afterwards the bride and groom had their reception on the lawns of the college. Before their wedding breakfast everyone went punting on the Cam.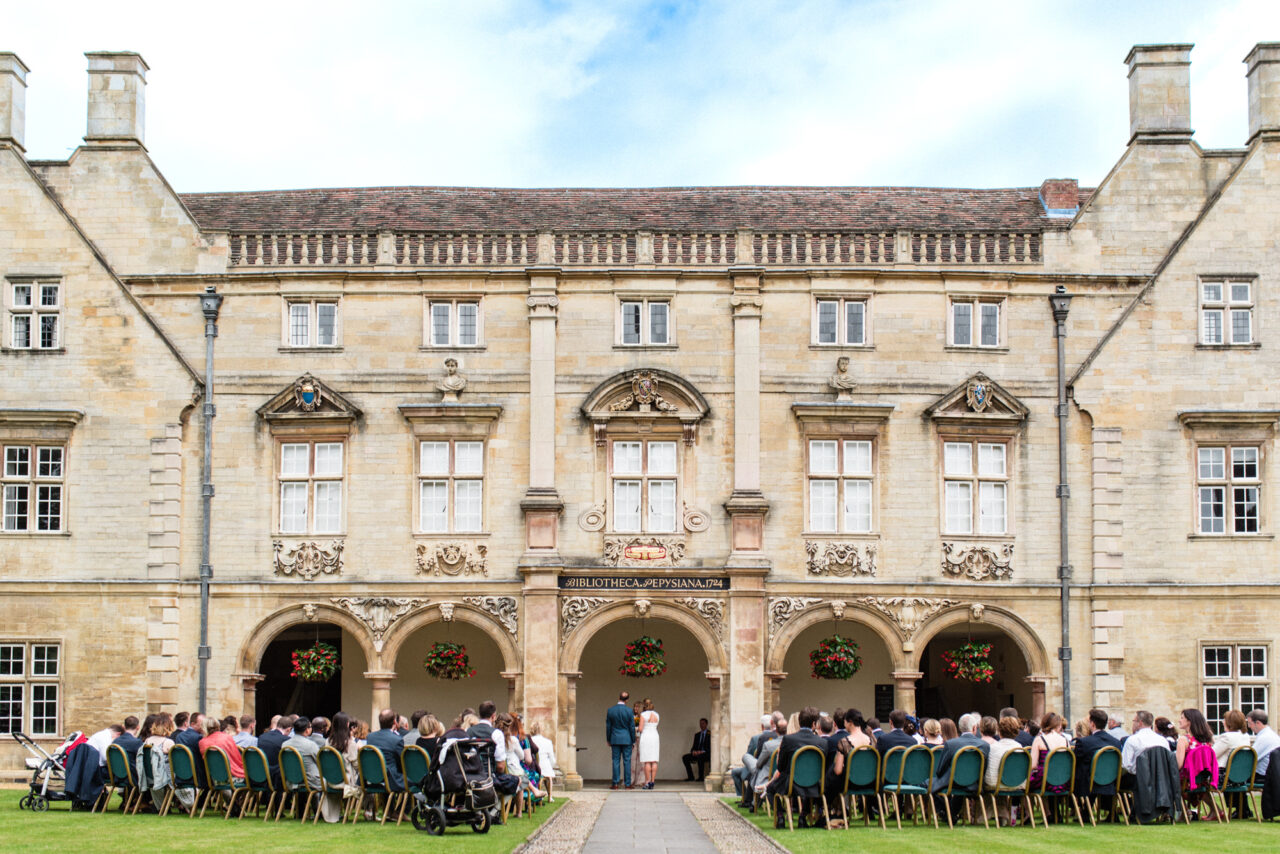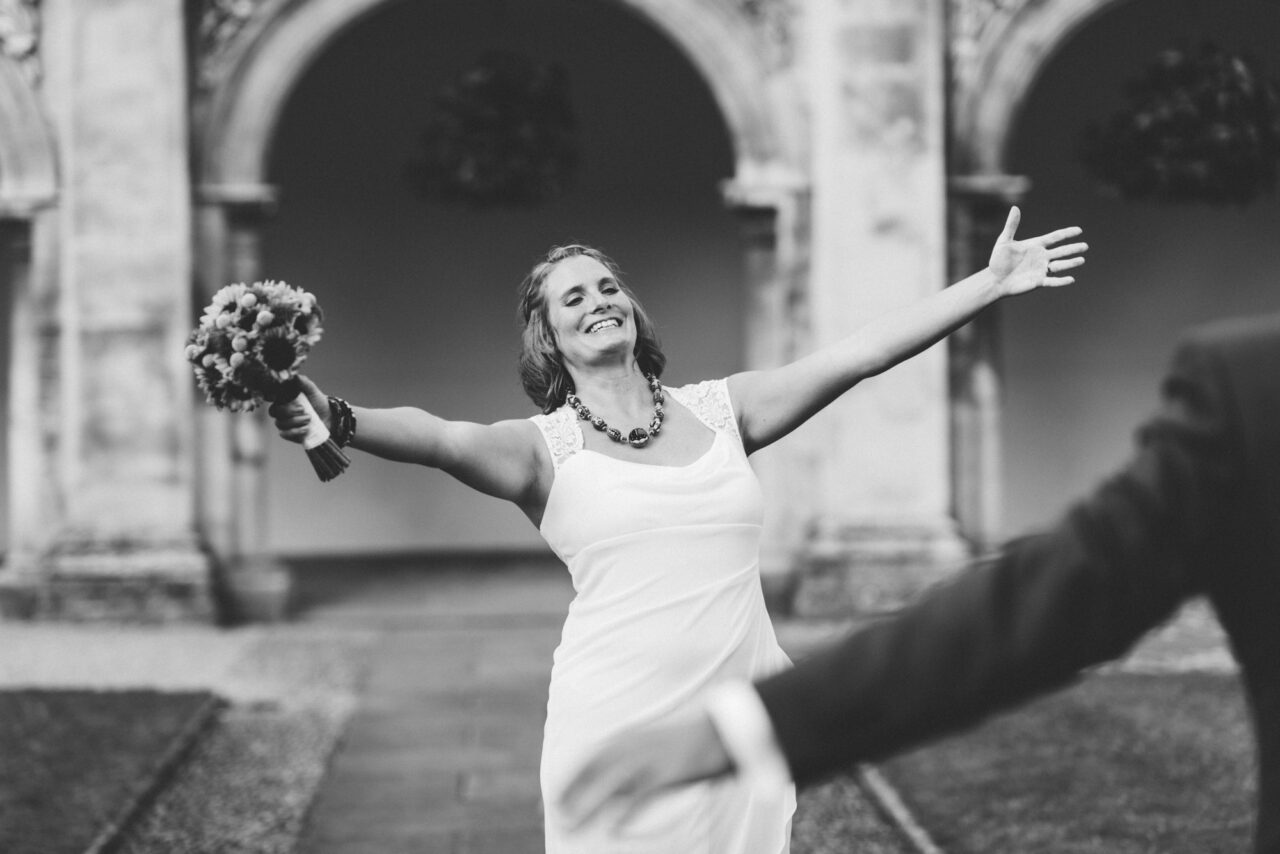 Emmanuel College Wedding
Although I have not yet photographed a wedding day at Emma, I have had the pleasure of taking some pre-wedding photos here. This little photoshoot with two alumni (who met at the college) was a lovely opportunity to view the beautiful and historic grounds. Just before sunset we were treated to some gorgeous warm light that was perfect for some romantic pictures.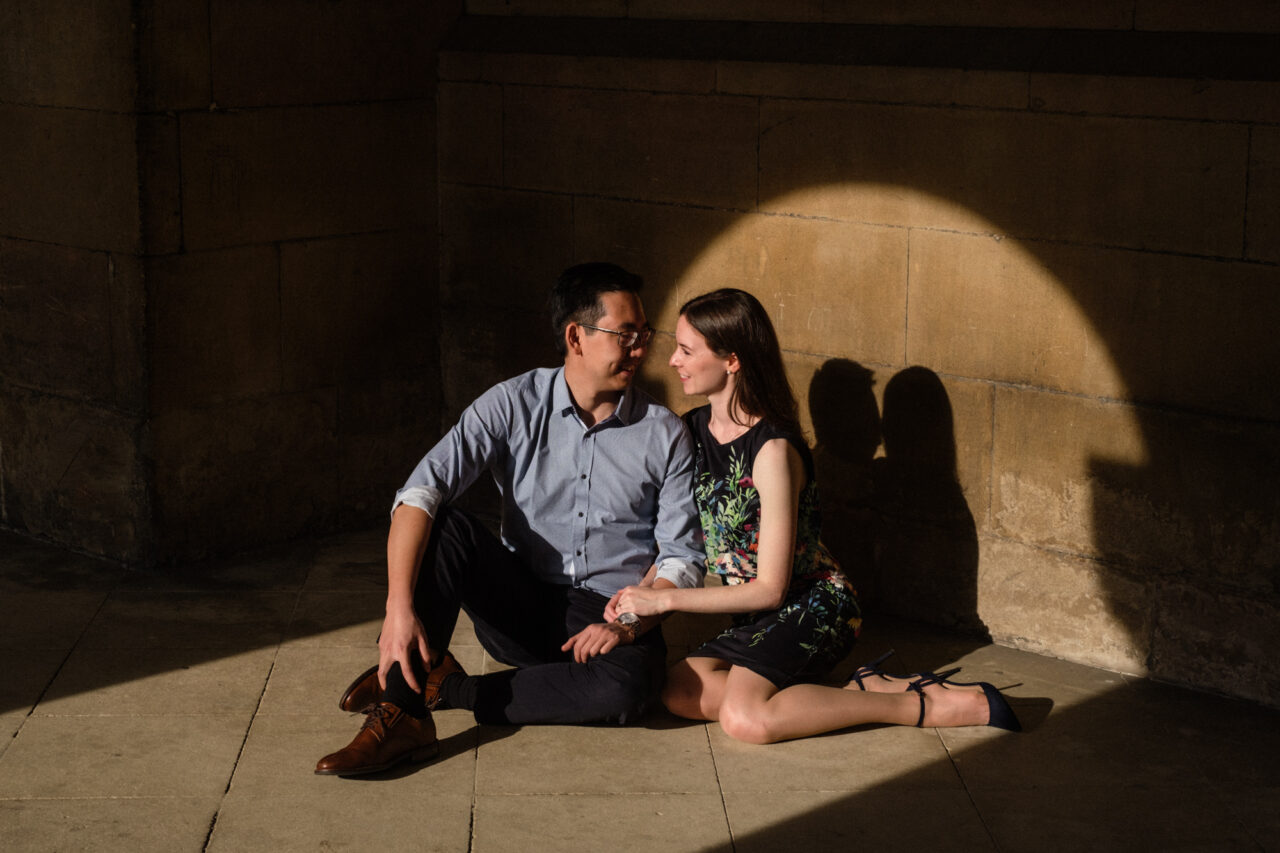 Gonville & Caius College Wedding
Gonville & Caius is one of the oldest colleges and is right in the centre of the city – close to King's and next door to Great St Mary's church. I have photographed one wedding here it was a lovely winter wedding. The warm interior of the college was perfect for some cosy winter pictures. It was, I believe, the first time that these beautiful fairy lights had decorated the the hall.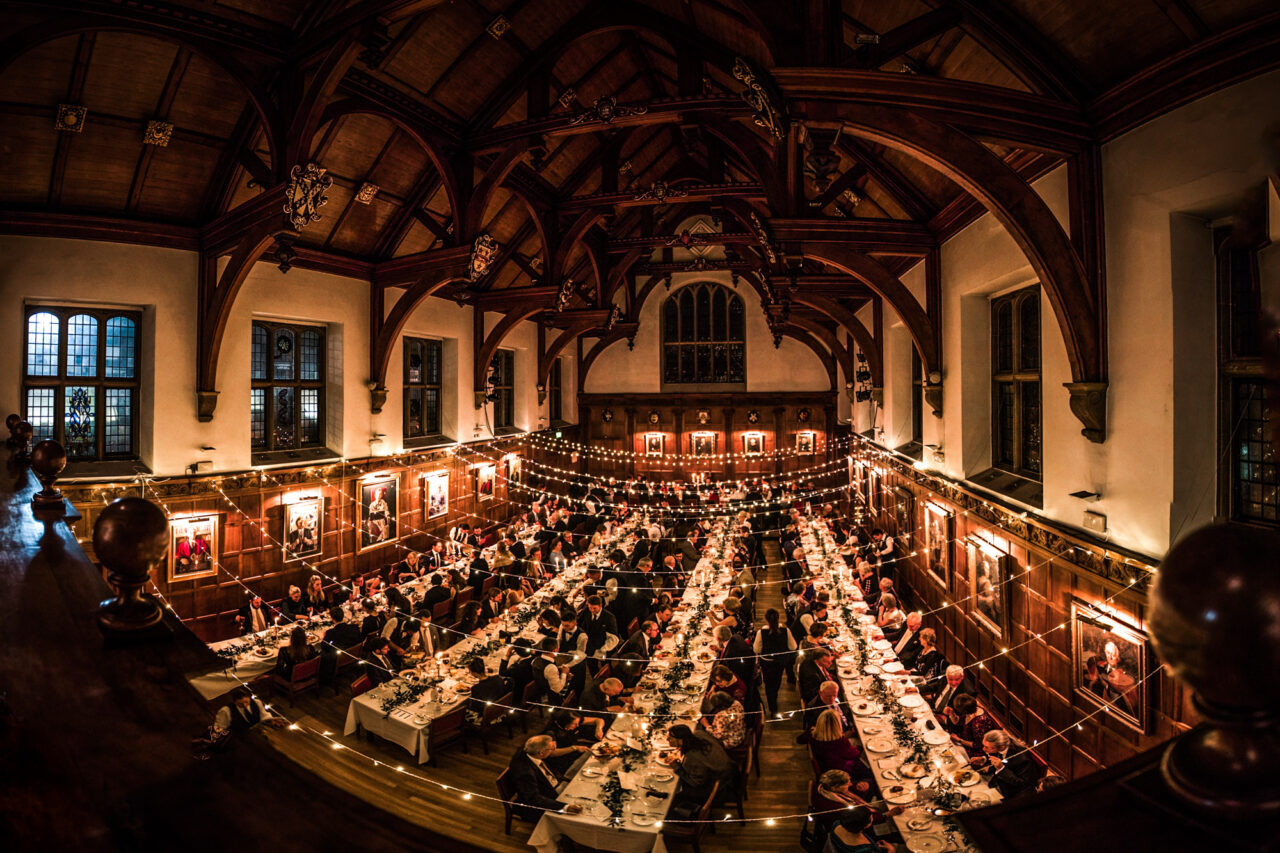 Testimonials
"Chris was our wedding photographer and he also took two sets of engagement photos for us, (one in Cambridge and one in Paris), and we cannot say enough wonderful things about him, both as a person and as a photographer. We absolutely loved our photos, as did our family and friends. On the day itself, Chris put everyone at ease and captured particularly special, unposed images of the children and older folks who attended. We wouldn't hesitate to recommend him to everyone."
R&I, married at Christ's College, Cambridge.
"Chris is an enormously talented photographer and was a wonderful presence at our wedding… incredibly accommodating but calm and unobtrusive at all times, he took the most amazing and natural shots, whether in documentary format, more staged moments. Even working with some tough constraints in the ceremony and difficult lighting at dinner and the party afterwards, he has produced pictures that are nothing short of spectacular and which look both contemporary and timeless. We couldn't recommend him more highly."
J&B, married at St John's College, Cambridge.
"The most wonderful photographer and videographer, beautiful images and the kindest soul. I can't recommend him more highly. Wonderful in all ways!"
K&R, married in Grantchester and Trinity Hall College.

About Me
The first good photograph I took was of Bob Dylan. It was with a simple 35mm film camera at a music festival many years ago. The picture was just a snapshot, but it captured the spirit of the day – which is what it's all about.
Photography and music have always been linked for me as I spent many years photographing concerts and musicians for a newspaper. All through this time I was learning how to use a camera and how to photograph people and it was a wonderful way to learn.
Today I'm a wedding photographer and videographer and could not be happier. If you feel a connection to my style of photography it would be a pleasure to join you on your wedding adventure and to document your special day.