Hi everyone. This set of engagement photographs was taken on a misty morning and overcast afternoon in Cambridge. We started before the city had come to life and I loved the subtle light and quiet atmosphere the weather gave to these pictures.
Wonderfully, it was at the couple's request that these pre-wedding photographs were taken on film and for this pre-wedding photoshoot in Cambridge I used my Nikon F100 for the first time. Either there had been few opportunities to use the camera since I bought it in the summer – or I have too many cameras. It's likely a mix of the two I think. The films I used were Portra 400 and TriX400 for the black and white photographs. I adore the mix of softness and clarity – it's perfect for portrait photography.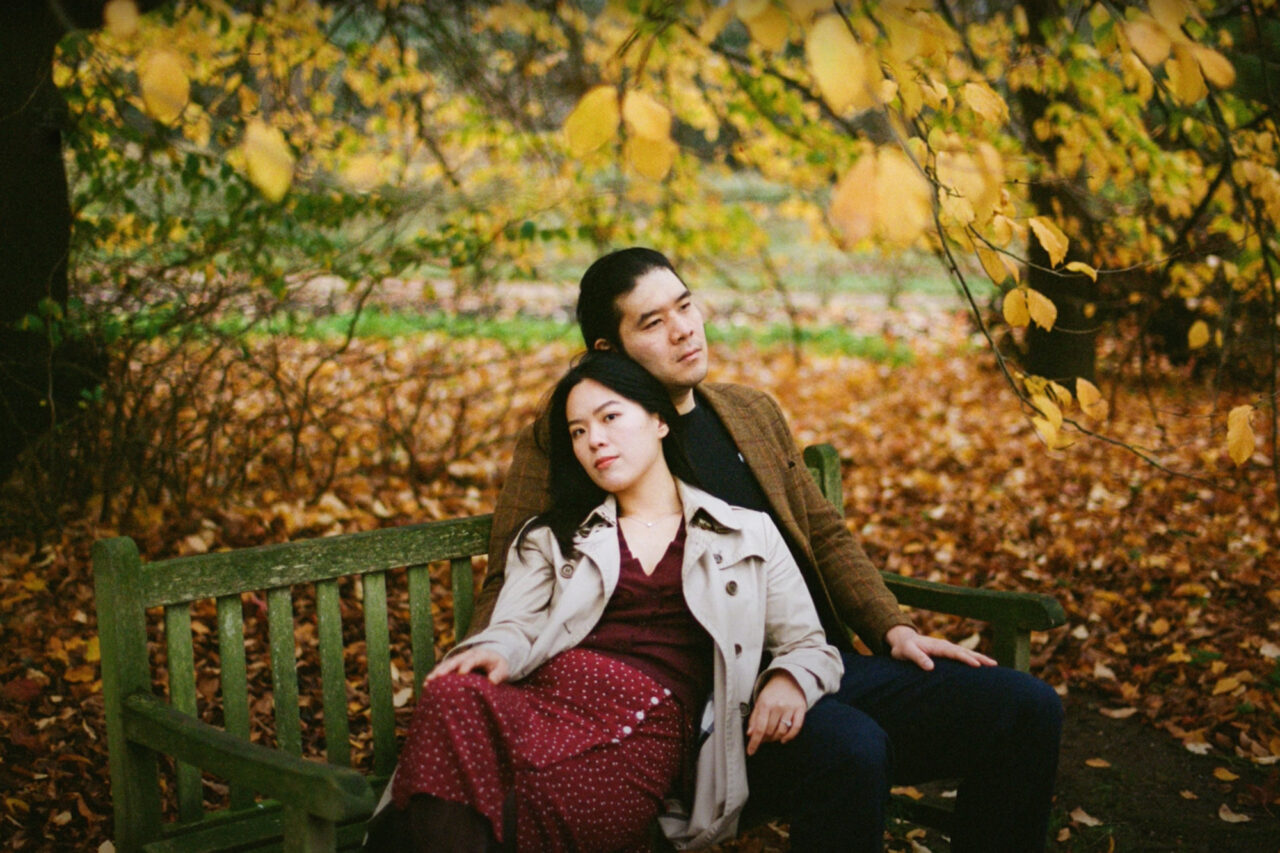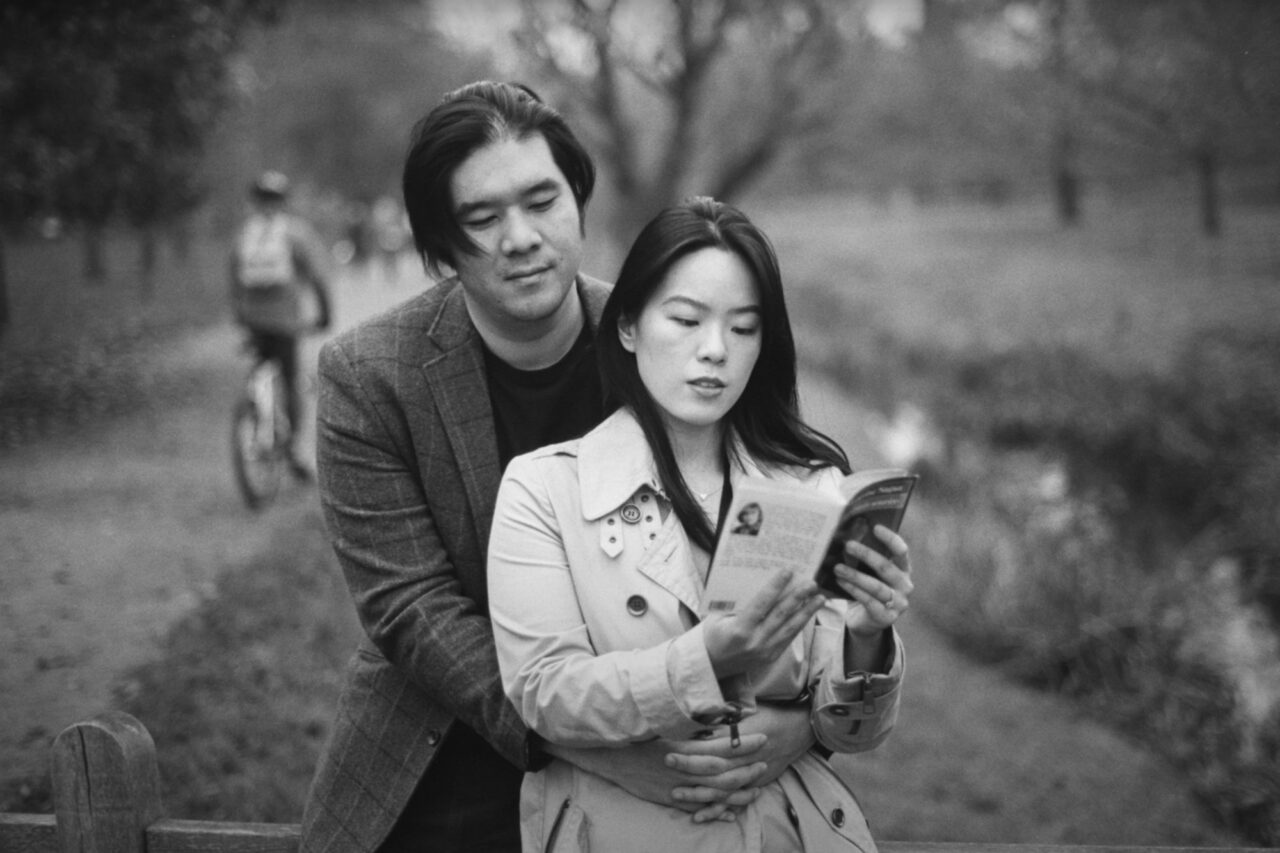 Despite it being new to me I felt an immediate familiarity with the Nikon F100. For years I have photographed weddings with digital Nikon cameras and the many similarities were reassuring. However, for these I used my Nikon 50mm f1.4 G lens – which I rarely do at weddings.
I loved that Patricia and Michael were looking for analogue wedding photos. Perhaps, to date it's my most romantic use of film. It's certainly more so than the usual street scenes I capture on holidays and around my hometown. Here the quiet River Cam and the beautiful college bridges were often our backdrop. We took several pictures with the distinctive King's College showing in the scenery behind them.
I felt there was a certain excitement between us all that I was using film. Perhaps it was the extra time and care I took to compose or the less familiar, louder mechanics of the shutter, mirror and film winding on.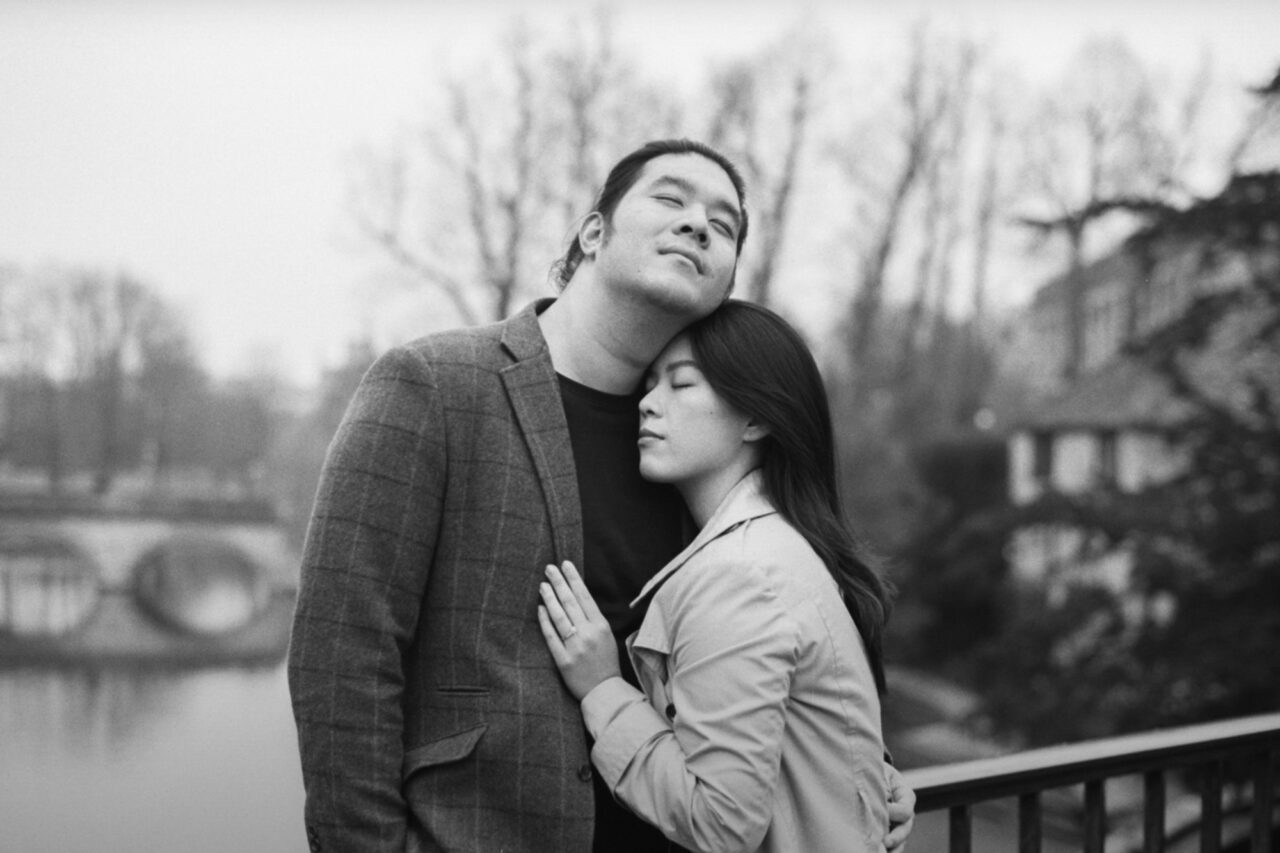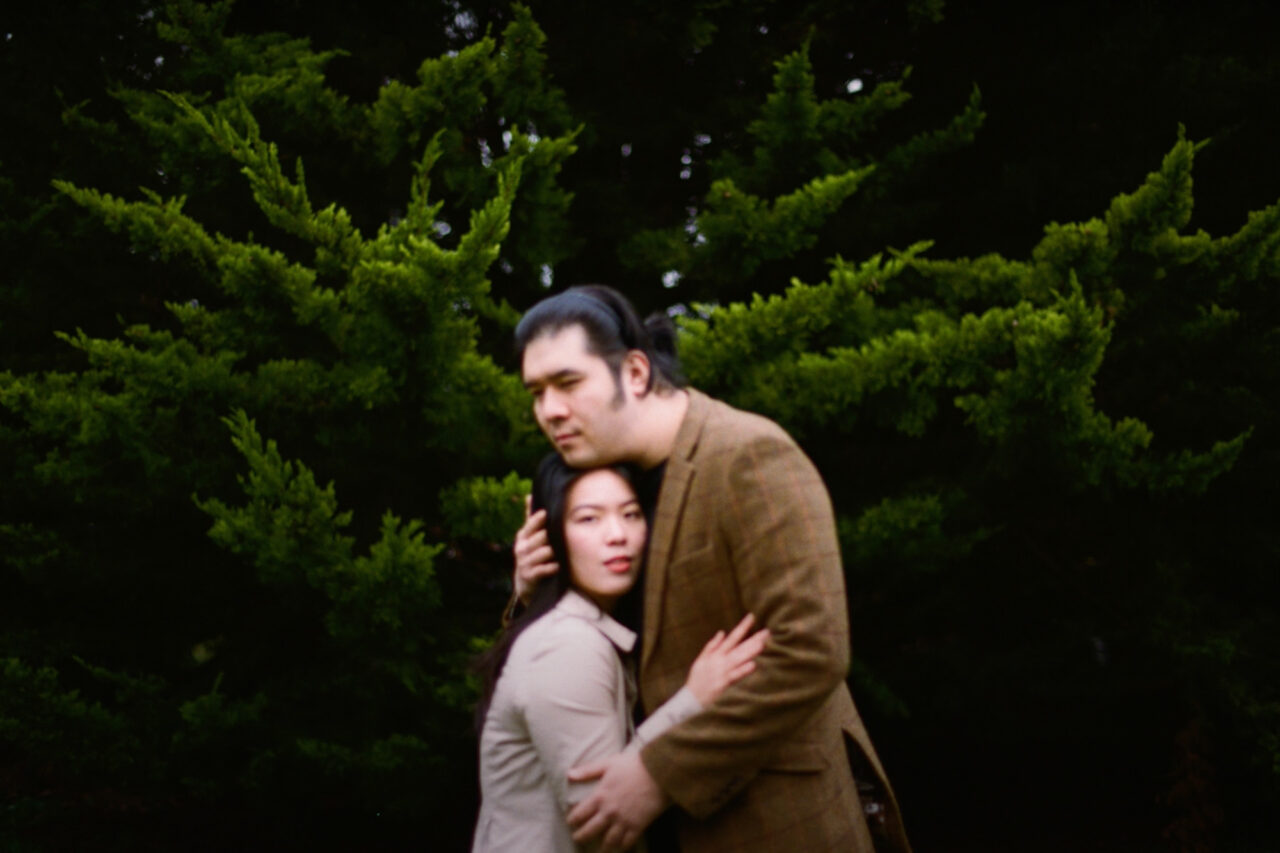 I'm not going to get into side by side comparisons of digital vs 35mm film, but these pictures did surprise me with their softness and gentle colours. The greens of the Cambridge University Botanic Garden were beautifully captured in the colour photos. Being late autumn there were gentle yellows and oranges and golds too. However, I hope it's not a crazy thing for a photographer to say, but it's not solely about the finished image.
Photographing with film is romantic in the sense that it's a reaction to the practical, convenient choice of digital. The process is slower and more considered. When you take a frame with film you're actually using something up and dedicating it to that moment.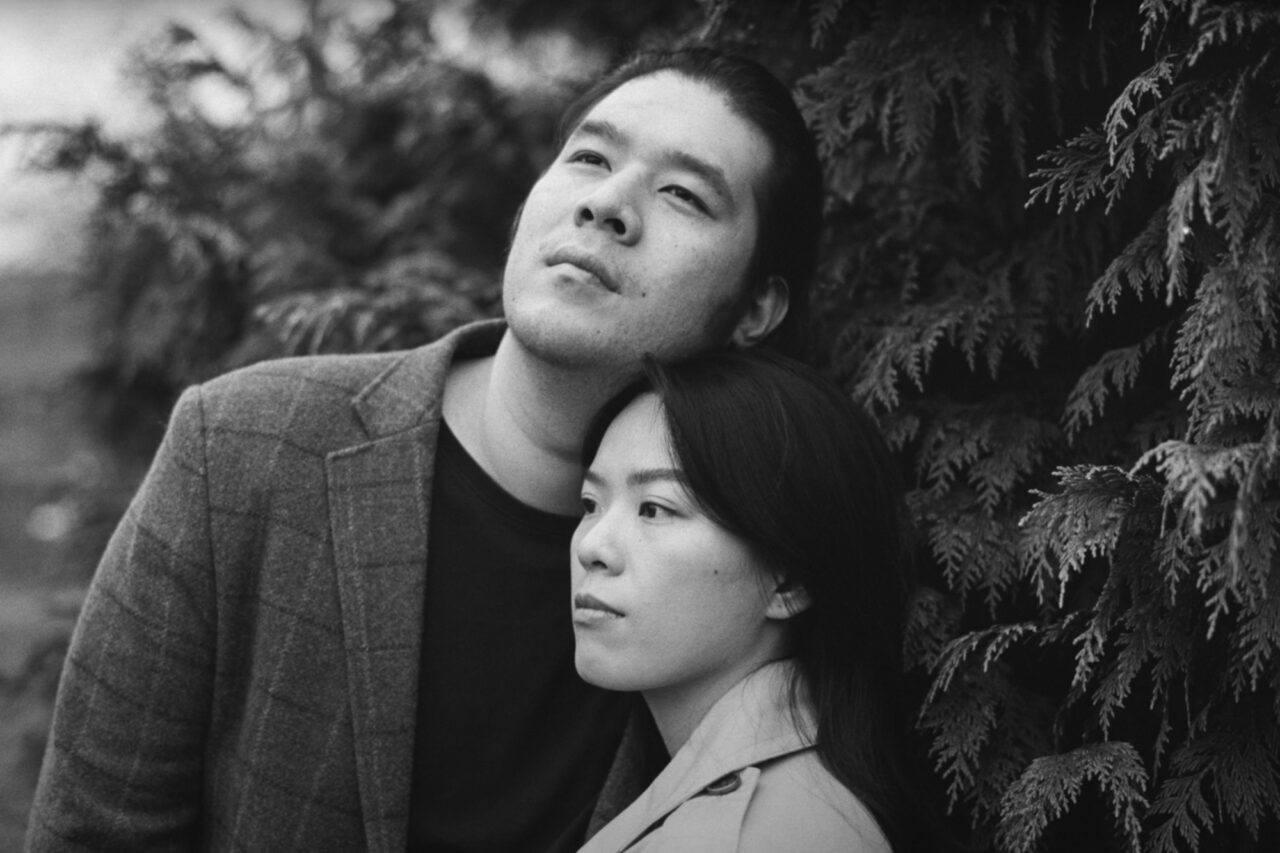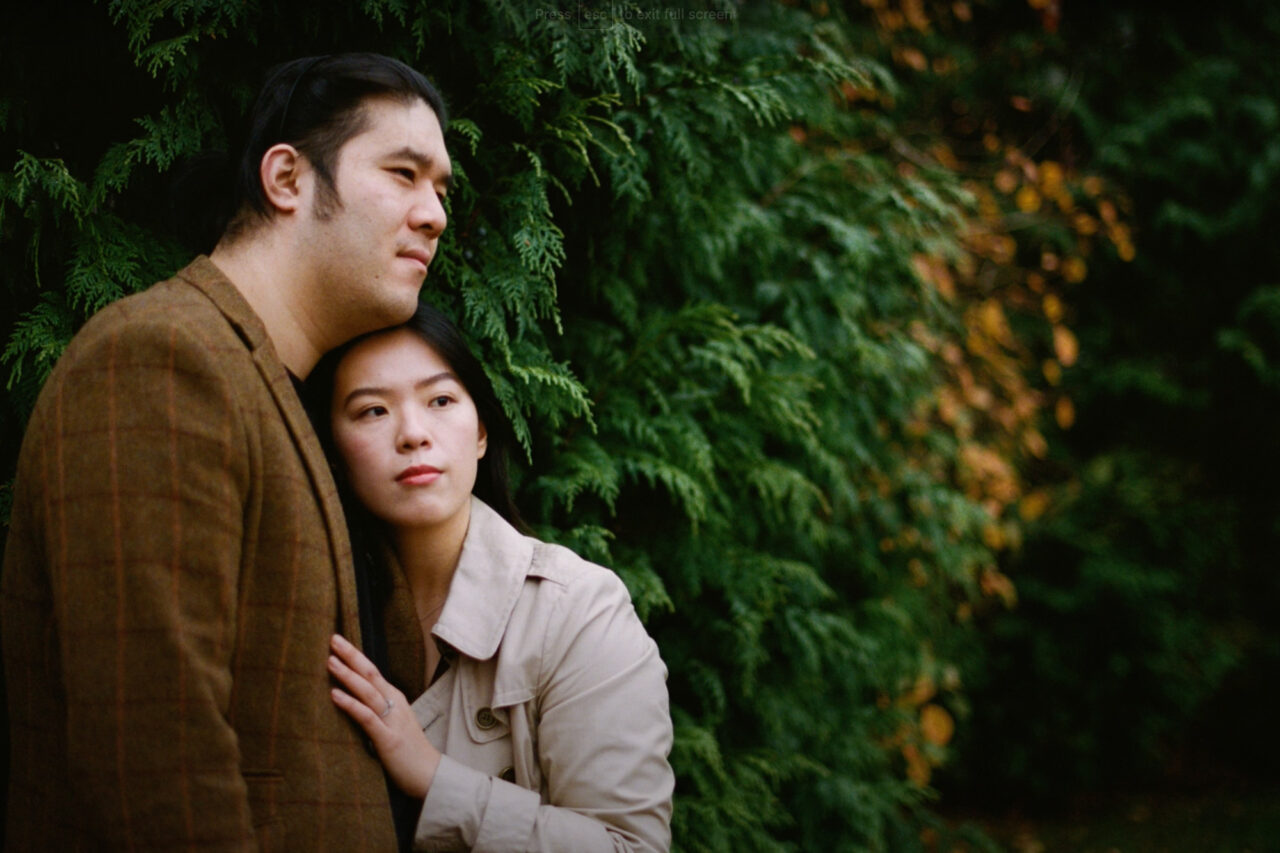 Visually there are differences, but it doesn't matter that they are impossible to perfectly express. That's what makes it special. The Romantics of the 19th century often hoped to express the sublime in their paintings and poems – conjuring feelings beyond the everyday. I do think there is something sublime about film – and by its nature it's difficult to put into words. Its character isn't meant to be described – it's meant to be felt. And if it is all in the head, then I think that's romantic too.