Photography and Videography for Kew Gardens Weddings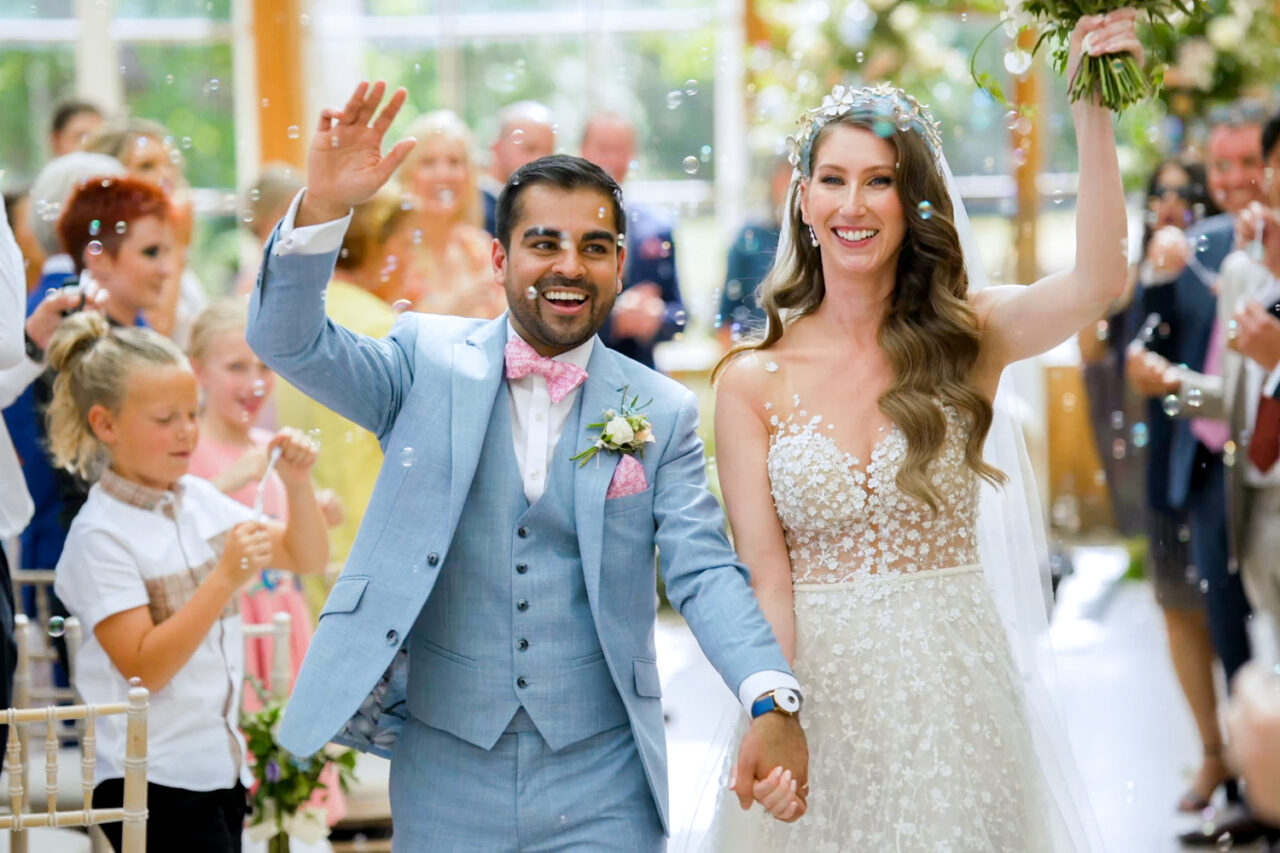 Elegant and Natural Photography in Kew Gardens, London
Hello – I'm so glad you've found my wedding photography and films. If you're looking for a photographer for your wedding celebrations at Kew Gardens I'd love to help. I photograph weddings in London and internationally in a relaxed, beautiful style.
My photography is inspired by natural light, the rich colours of old-fashioned film, and the classic look of black and white photography. I love the beautiful look of greens of nature – and there is no better place in the world than Kew Gardens in Richmond to provide a luxurious yet natural backdrop for your wedding.
Kew Gardens Wedding Photographer
The pictures on this page are taken from my film of K&P's stunning wedding at the botanic gardens last summer. You can see the film a little further down the page. Their ceremony was held in the historic Nash Conservatory with its abundance of soft, natural light. There's no doubt about it – Kew Gardens is simply a dream venue for a wedding photographer and filmmaker.
After the ceremony the couple joined their guests for a drinks reception in the Princess Of Wales Conservatory. They played games in the spacious gardens, had photos in the Temperate House and returned to the Nash Conservatory for the wedding breakfast and lots and lots of dancing.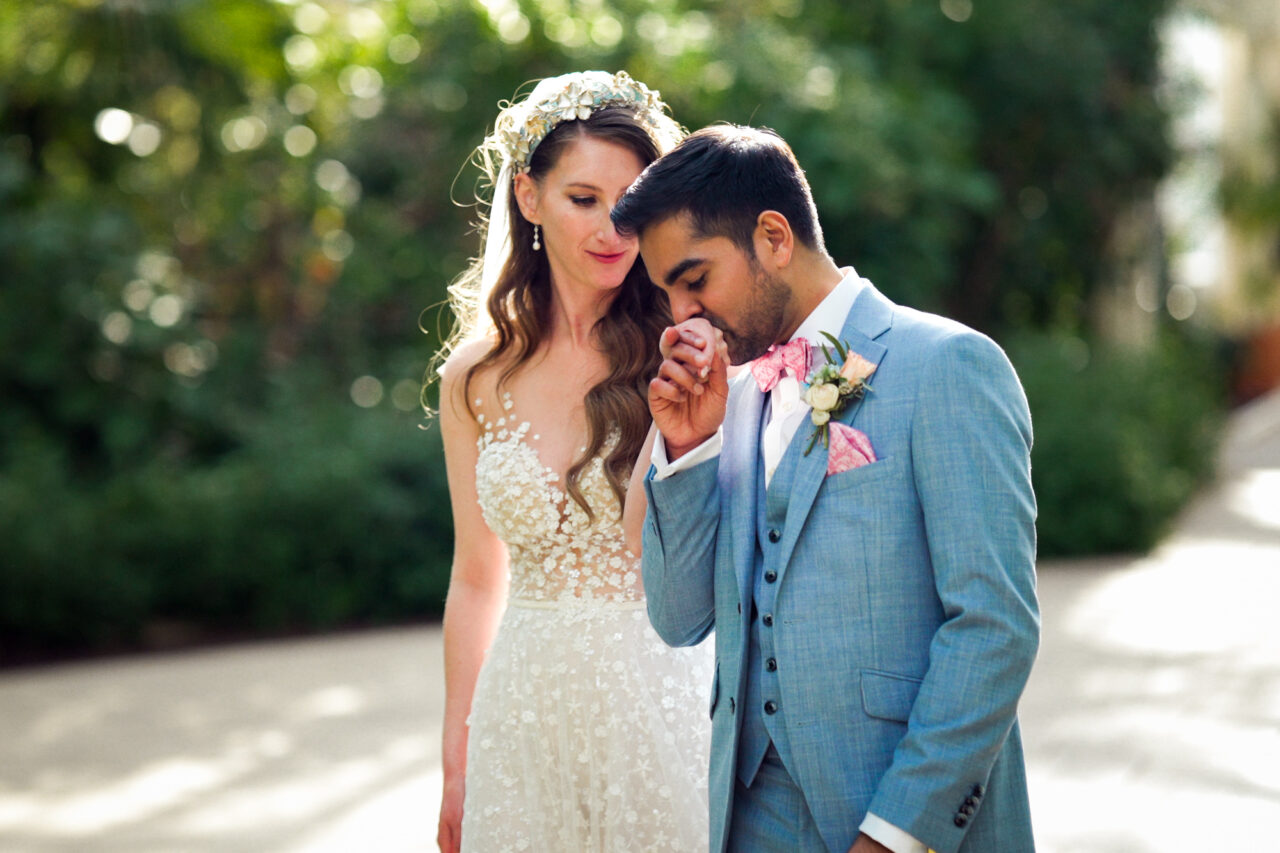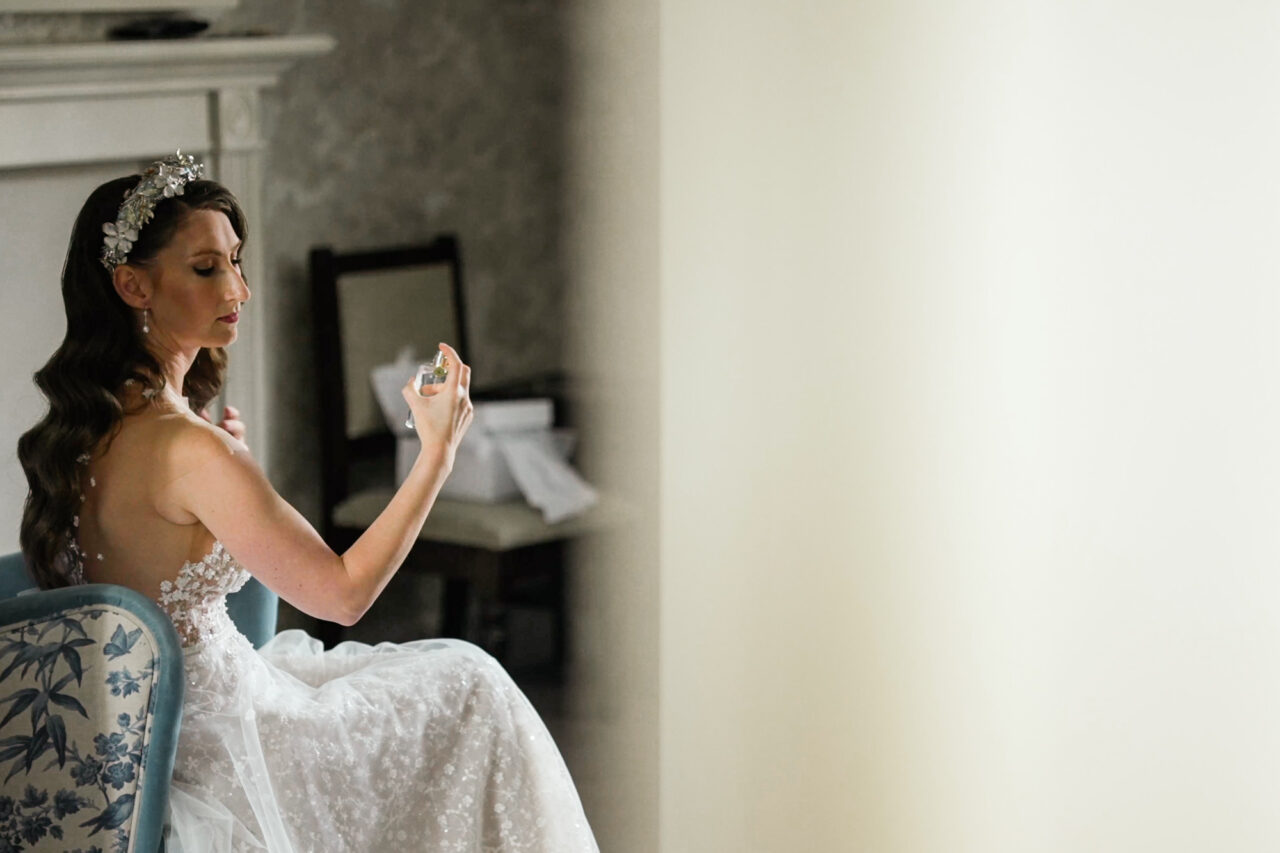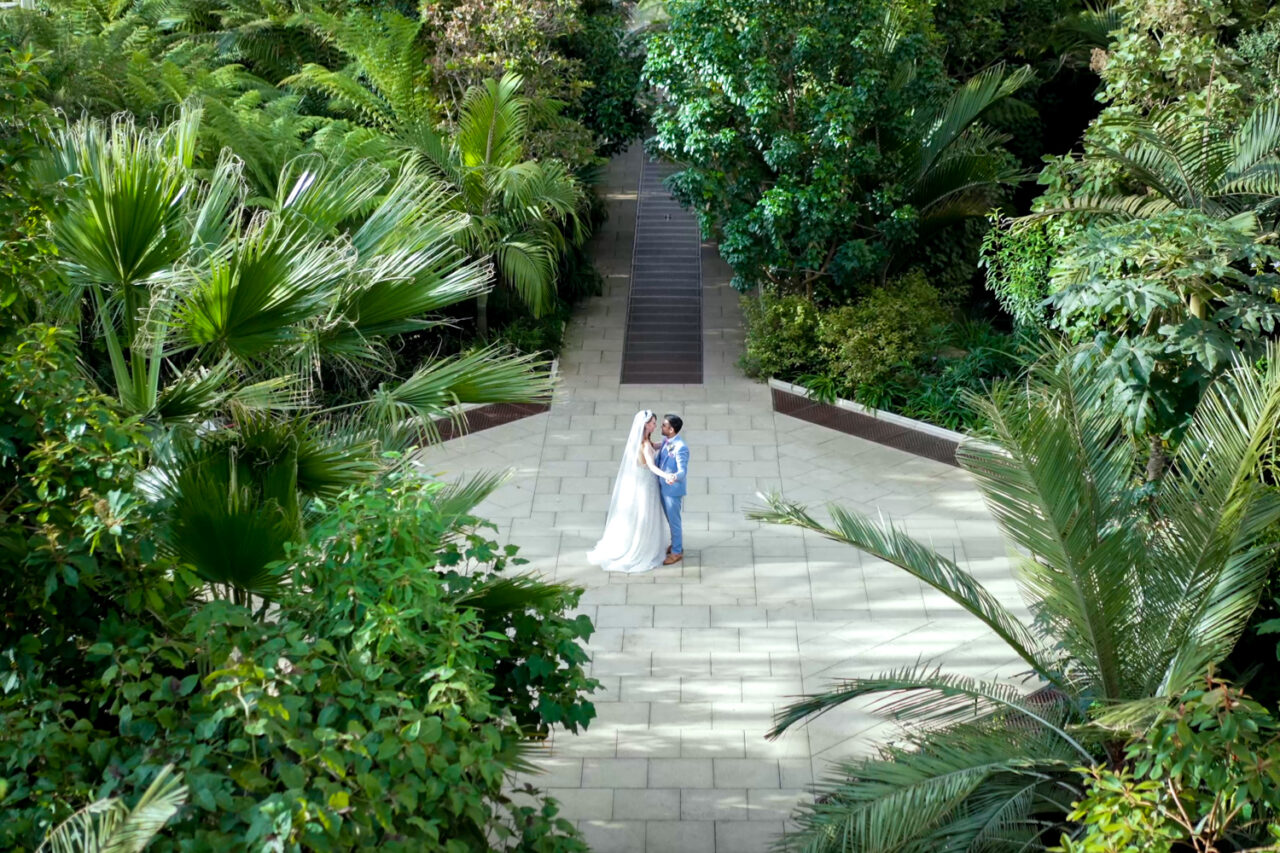 About Me
The first good photograph I took was of Bob Dylan. It was with a simple 35mm film camera at a music festival many years ago. The picture was just a snapshot, but it captured the spirit of the day – which is what it's all about.
Photography and music have always been linked for me as I spent many years photographing concerts and musicians for a newspaper. All through this time I was learning how to use a camera and how to photograph people and it was a wonderful way to learn.
Today I'm a wedding photographer and videographer and could not be happier. If you feel a connection to my style of photography it would be a pleasure to join you on your wedding adventure and to document your special day.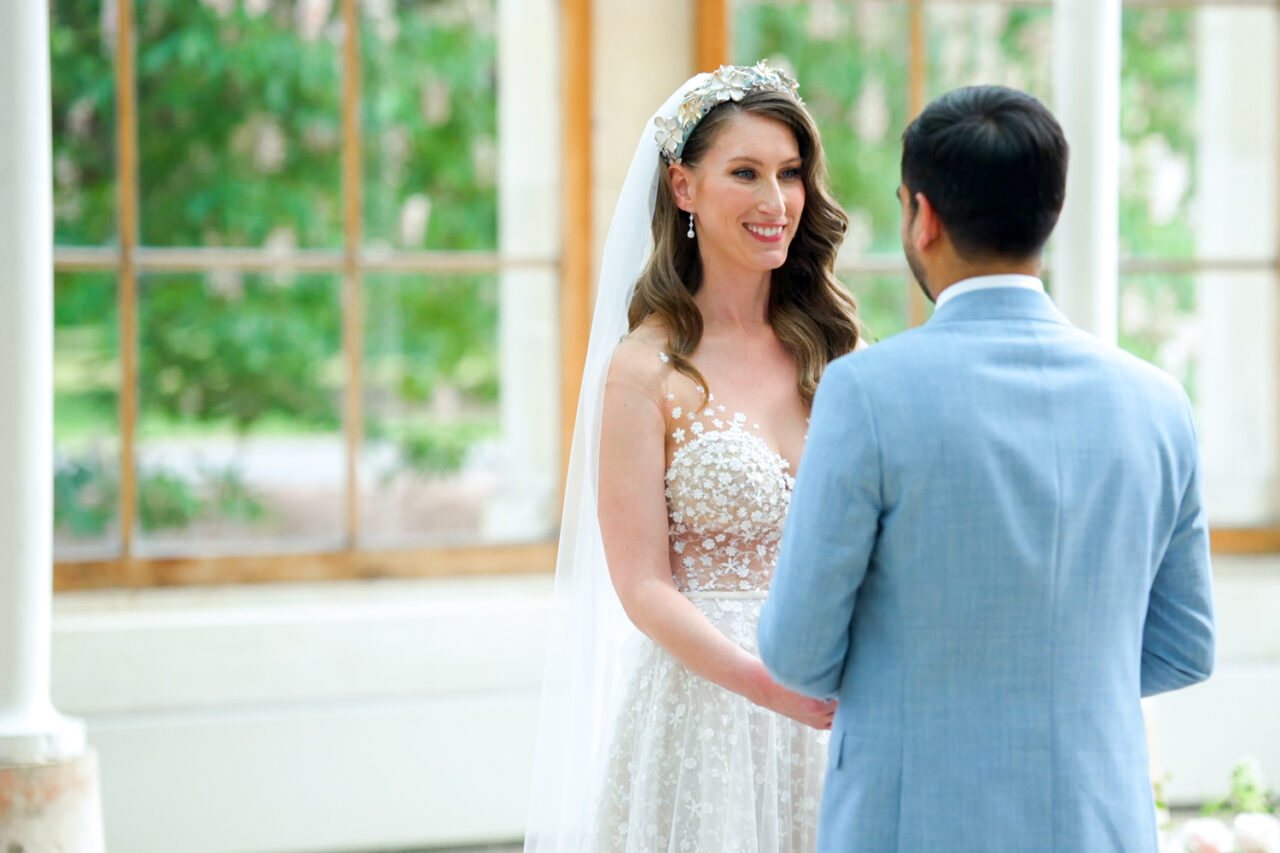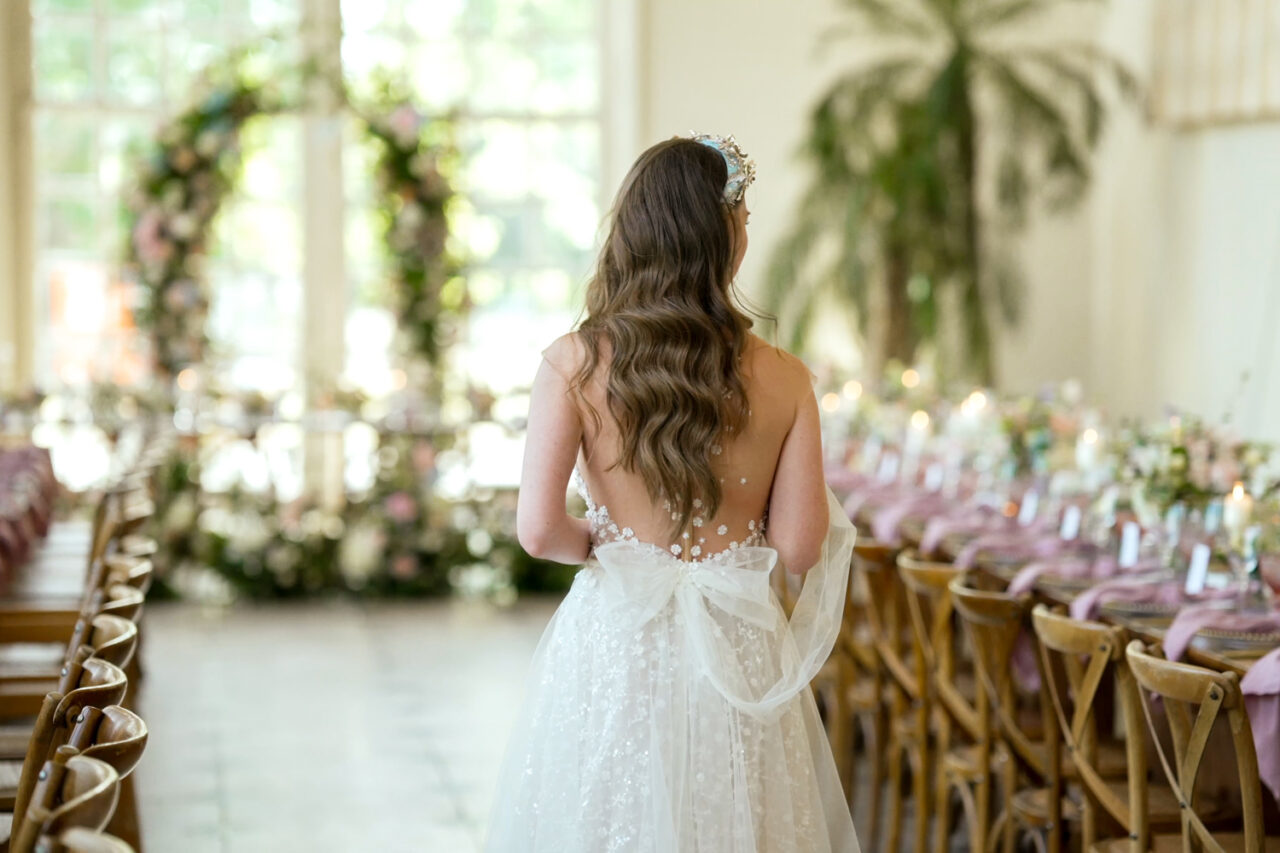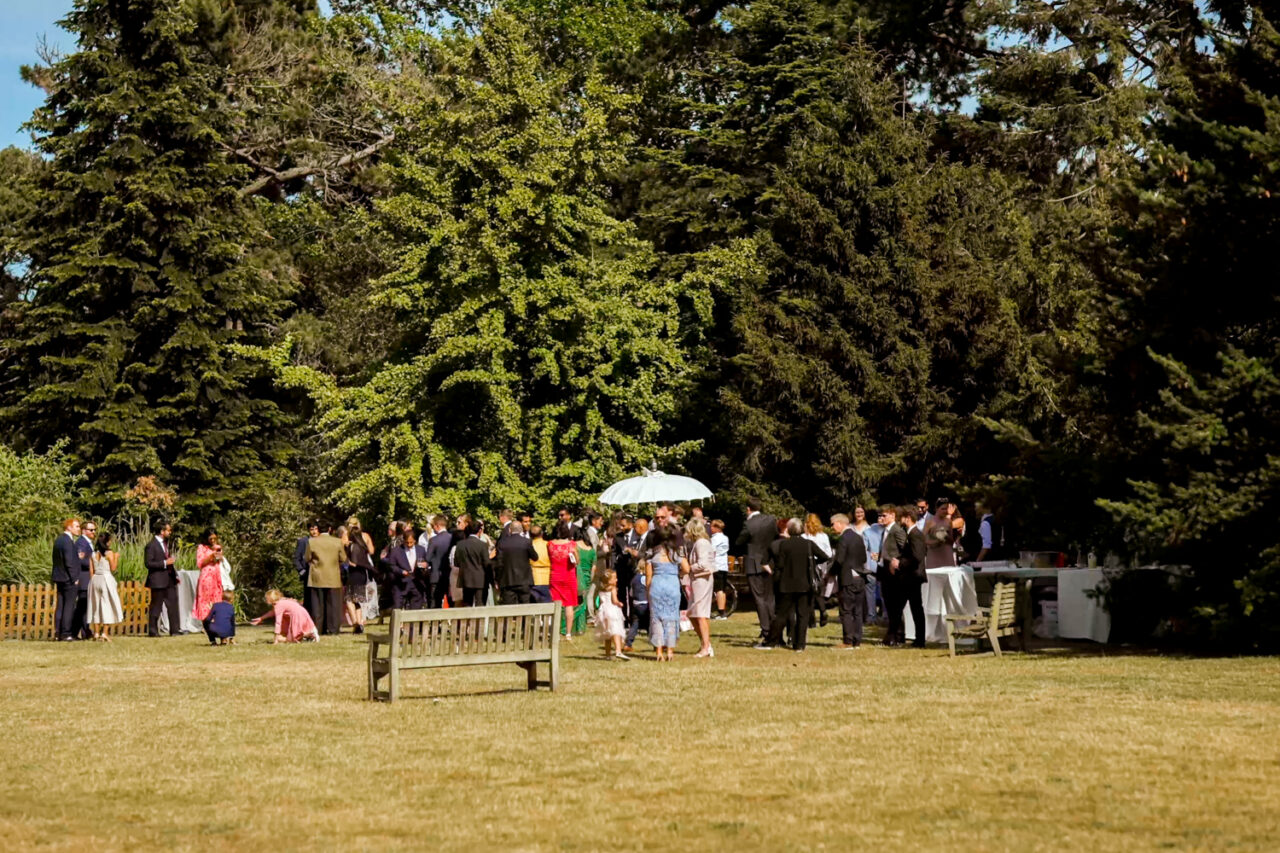 Wedding Photography and Videography Packages at Kew
My style of wedding filmmaking mixes beautiful cinematography with a relaxed, intimate feel. It's not my intention to make your wedding look like a Hollywood movie – that doesn't feel quite right to me. I will create a film that's personal, soulful and unique to you as a couple.
If you are getting married at Kew Gardens, I would be delighted to document your wedding celebrations by photography, film, or both. I work as a London wedding videographer and photographer, but also love to travel for weddings!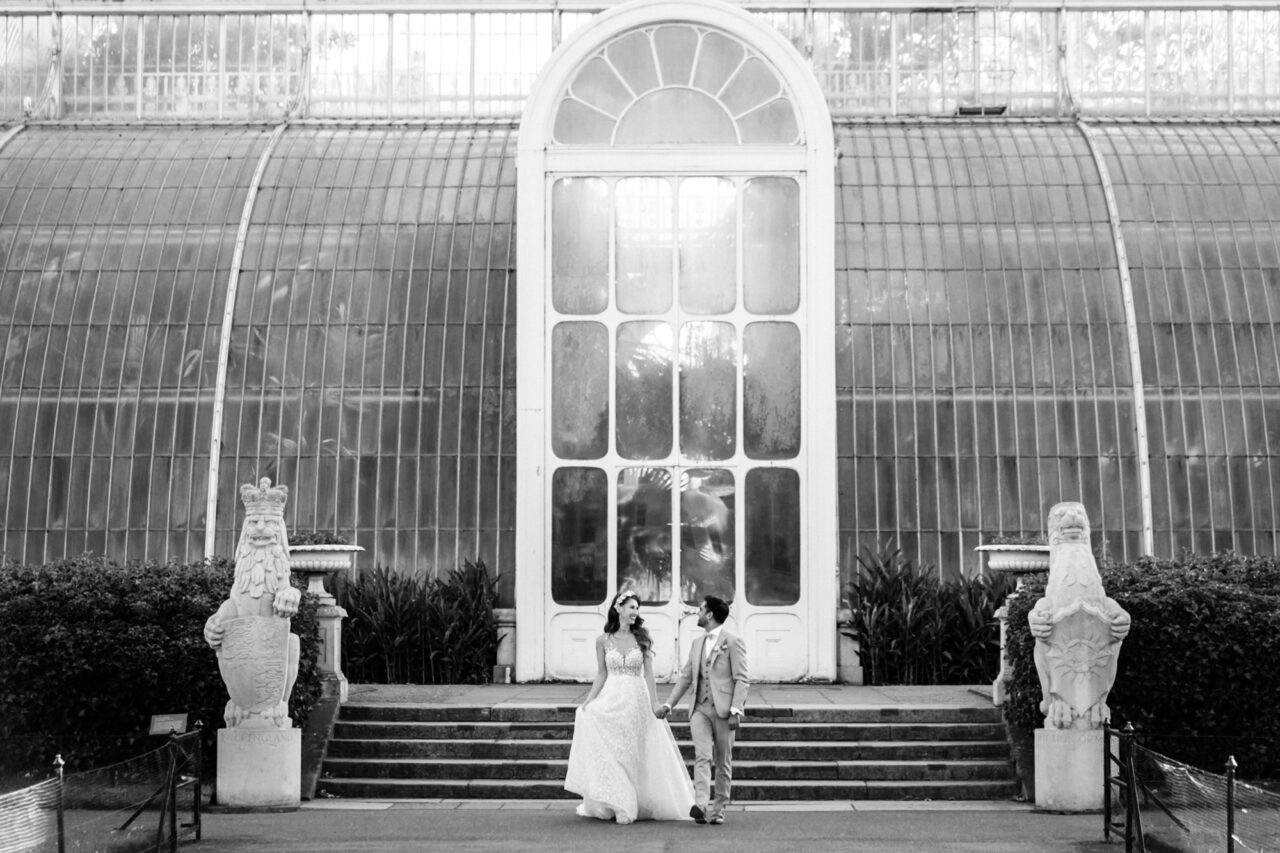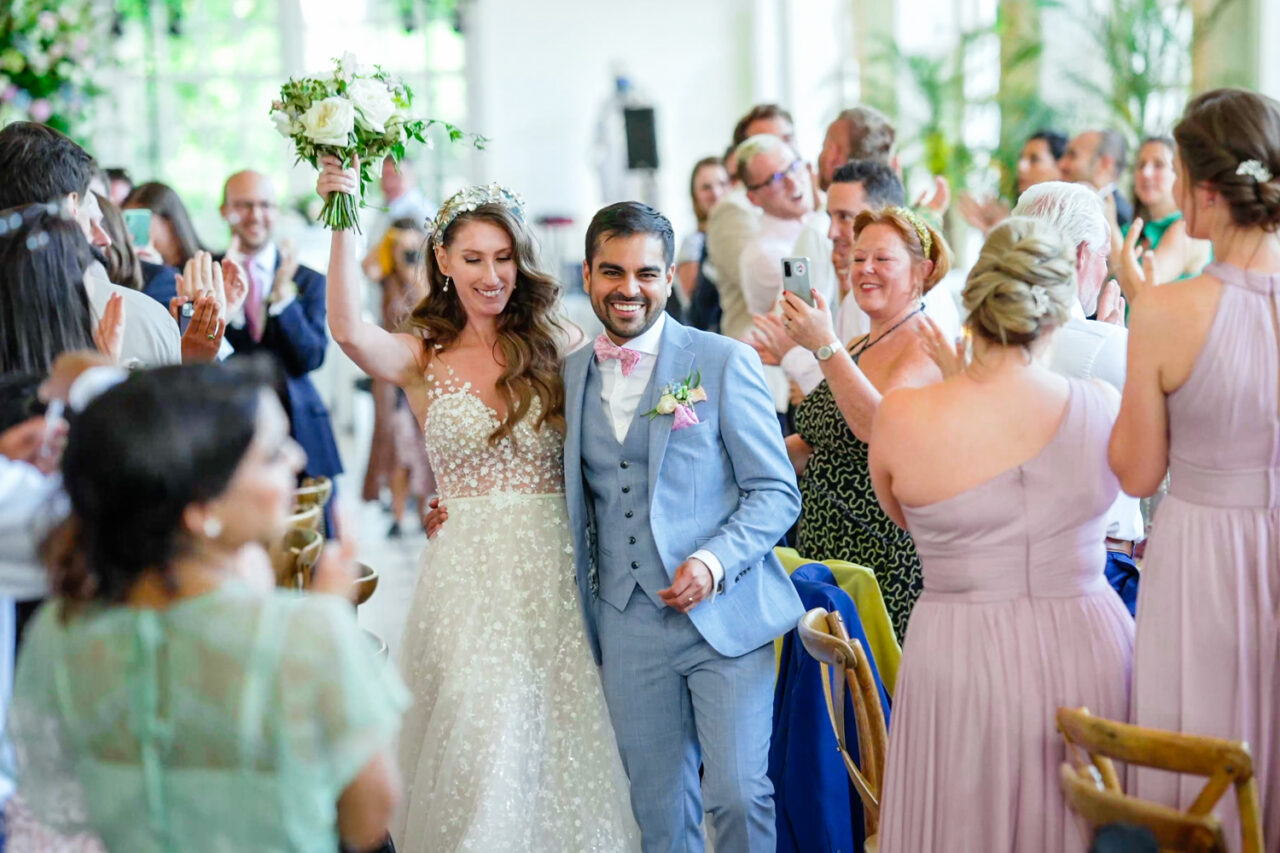 Wedding Testimonials
"I can't recall exactly how I found Chris but I'm so grateful I did as he is absolutely amazing. I had spent hours researching photographers on our preferred supplier list and on the web who didn't quite jump out at us. I stumbled across Chris' website and was immediately drawn in by his amazing photos with a romantic feel, natural style and with beautiful lighting. Each photo is a piece of art."
J&D
"One of the best decisions we made concerning our wedding day was booking Chris. He was utterly delightful to have around. He quickly noticed what was important to us as a couple to capture throughout the day. His eye for detail is outstanding, from artistic establishing moments to the incidental shots – he is noticing everything when all the 'action' may be going on elsewhere."
A&E, married in Kent.
"We are absolutely delighted with our wedding photographs by Chris. They are perfect and his style is exactly what we had hoped for – classically beautiful, elegant and meaningful. He has an artistic eye, amazing attention to detail and uses natural light to compose stunning photos and capture every element and emotion of our wedding. Chris also took our engagement photographs which were just as special – he is a pleasure to work with, unobtrusive with the camera and we can't thank him enough."
A&P, married at Sidney Sussex College in Cambridge.
"Chris is an enormously talented photographer and was a wonderful presence at our wedding. He has produced pictures that are nothing short of spectacular and which look both contemporary and timeless."
J&B
"Chris has given us the best wedding gift ever – a chance to relive the happiest day of our lives over and over again through the wedding pictures and videos. He has a wonderful way of capturing the most natural moments, and making us feel comfortable in front of the camera. 100% recommend if you want your most important memories to last a lifetime."
P&M, married at Longstowe Hall in Cambridge.